Rustic is defined as simple, artless or even unsophisticated. The term is used in a slightly different capacity, however, when referencing a style of interior design. Rustic homes possess a charming coarseness that is growing ever more popular. The style is inspired by French, English and Swedish country looks, and is rugged and full of textures and lovely natural colours. Rustic bedrooms incorporate sun-washed shades and muted tones reminiscent of earth and wood. If you want to create your own rustic hide-away, here are some ideas to help you.
Nature-Inspired Furniture
Various styles of furniture are categorised as rustic, from beds crafted from unadorned tree branches to those with white-washed frames and headboards. The common denominator is that all of them are wooden. Look for a wooden bed frame to create an imposing centre piece or, for a slightly more delicate look, keep an eye out for white-washed dressers (you can paint these yourself) and simply carved, hand-painted chairs. The hand-painting process brings out the grains in the wood, which helps to give a 'weathered' look to the décor.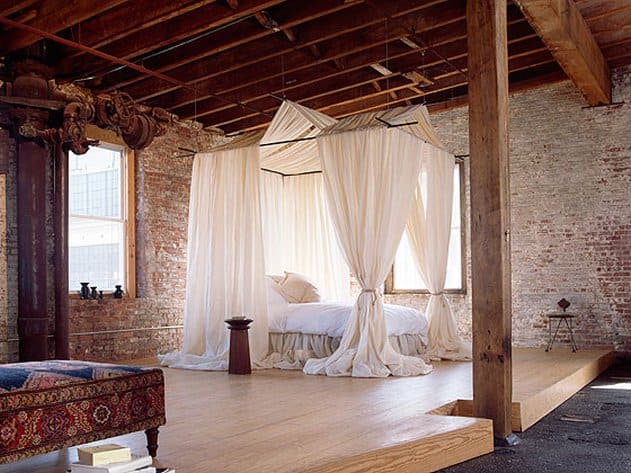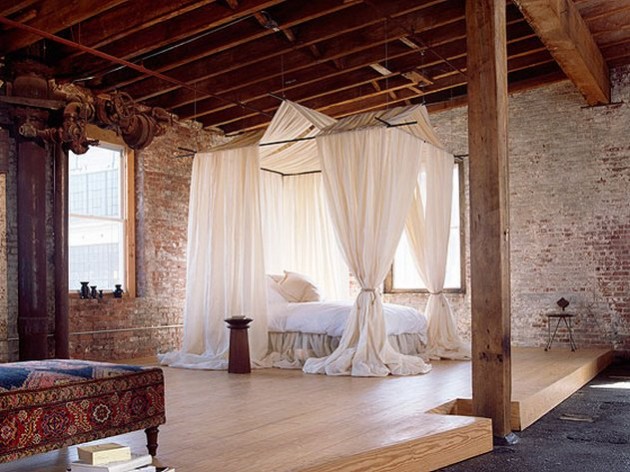 Choosing Colours and Bed Linen
Rustic homes should look simple yet cosy, so soften the hard furnishings with crisp linen, wool, smooth cotton and fur throws. For a neutral look, go for muted sand tones in the bedroom and on the bedcovers. Stick to wooden furniture, and accent with browns, greys and greens to evoke the essence of the outdoors. Adding too many bright colours can overshadow the rustic detail, whereas opting for the richer, darker colours above accents the furniture and the colour palette nicely. Your bed frame should be made of a hard heavy wood (check out a retailer like Fortune Woods for some great designs), covered with rustic-themed quilts for a smart step in the right direction. If you want to create a slightly more feminine atmosphere, take a patchwork quilt as your starting point, adding a bold floral duvet cover and pillowcases in similar colours. Make the bed up with plain lilac sheets, then offset the prettiness with a headboard made from vintage wooden shutters.
Lighting
The lighting in your bedroom can heavily influence your mood. Fluorescent lighting will do nothing for all of the rich, glossy shades in your rustic-themed room, so instead look for soft, yellow-tone lighting. This will bring out the lush colours and highlight the décor pieces used to decorate the room. Shop around local hardware stores to see if you can find some light fixtures designed as tree bark or deer antlers.
Rustic Art Pieces
The artwork you choose to hang in your bedroom should be in keeping with your rustic theme. Try to find well-carved, unpainted, unvarnished wood frames to capture an essence of the outdoors. The paintings or photographs themselves should reflect your natural theme, depicting woodland animals such as deer or rural scenery like countryside farms or forests.
Rustic décor is a great way of capturing the relaxing atmosphere of the outdoors and bringing it into your home. Wood and earthy colours evoke an essence of warmth and comfort which is ideal for helping you to relax. Whether you live in a rural area or an urban city, a rustic bedroom will bring the beauty and serenity of the outdoors inside. Follow these rustic bedroom ideas and create a beautiful, stylish retreat to shelter you from the stresses of the modern world.