Home improvements have never been more popular. According to market research analysts, the global remodelling industry is anticipated to reach USD$5.46 billion by 2029 at a compound annual growth rate (CAGR) of 4.1% from 2023 to 2029. This trend will continue to rise as many homeowners invest in their homes and create a more pleasing living space.
One of the sought-after renovations is in the kitchen. And who doesn't love to freshen up this heart of the home? It's a place where culinary creativity and cherished memories intertwine, from preparing and cooking delicious dishes to enjoying time with family. While it's easy to think of it as a purely practical endeavour, it's also a great opportunity to infuse luxury into this important area of your home!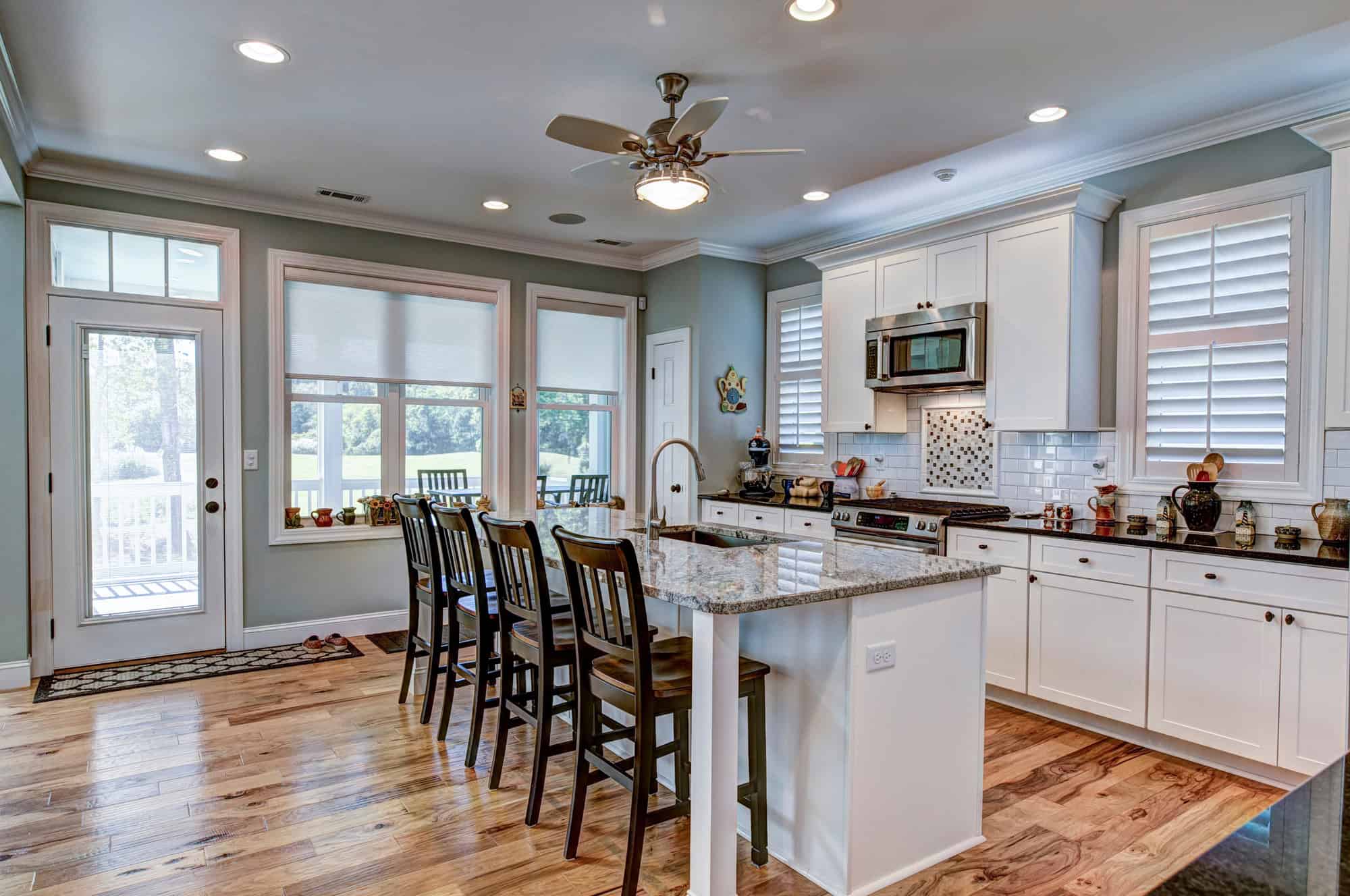 Here are inspired ideas to get started:
1. High-end countertops
Countertops used to be the workhorse of the kitchen. These are where you chop, slice, and dice vegetables, roll out dough for homemade bread, and mix cake batters. All these activities can take their toll on your countertops and will eventually show signs of wear and tear over time.
When the signs do occur, renovation ideas come to the forefront. But instead of just replacing your countertops with the same material, why not opt for a different style and upgrade to a high-end one? Granite, marble, quartz, and soapstone are all luxurious options you may consider. These excellent materials not only look fantastic but also add value to your home!
2. Glamorous backsplash
A backsplash isn't just for protecting your walls from splashing grease or sauce—it can also add pizzazz and glamour to your kitchen. Show off this discreet area with a beautiful mosaic tile, brickwork, or wood panelling.
Or, if you want something more contemporary, why not consider the trending hexagon tiles? This pattern has become a popular choice due to its versatility and subtle geometric shapes. Your kitchen backsplashes will no longer be hidden in the background but front and centre for all to admire.
Renovation Capital or any reputable remodelling specialist can help you come up with backsplash designs tailored to your unique preferences.
3. Exquisite built-in cabinetry
You may have this question: Why go for built-ins when there's an array of off-the-shelf cabinets to choose from?
Well, the answer is simple. Built-in cabinetry is perfect for maximizing storage space, which is essential for a small kitchen. Not only does it look sleek and seamless, but it also keeps your countertops clutter-free.
The great thing is you can customize the features to fit your exact needs. You can explore contemporary or traditional designs, open shelving, pull-out drawers, or cupboards with glass doors. Would you like a grandeur layout? Consider moulding, such as beading or dentil, to give your cabinetry a sophisticated charm.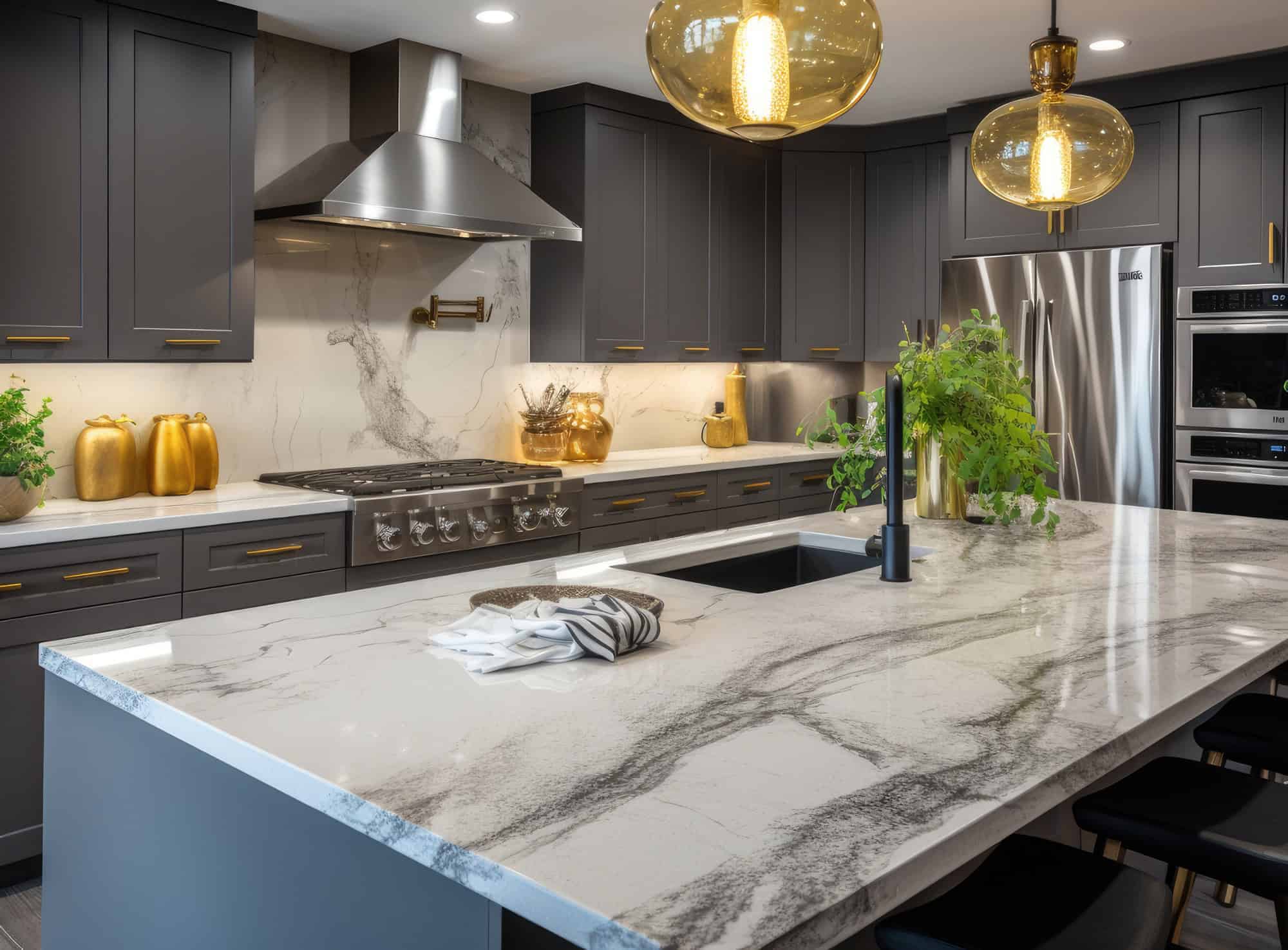 4. Artful lighting
No kitchen remodel is complete without the right lighting. After all, kitchen lighting fixtures help set the tone for the space and highlight specific features. And with new technological advancements today, you can craft a unique ambience with mood lighting.
For instance, installing under-cabinet LED lights not only helps illuminate your counters but also adds visual interest to the kitchen. You can also create a dramatic effect with handcrafted lighting fixtures, such as chandeliers and pendants, that provide tasteful focal points in the room.
You can further transform your kitchen space with the magic of natural light. So, embrace the beauty of skylights or windows to invite ample daylight, infusing your cooking area with a welcoming ambience that sets the stage for delightful meal preparation.
5. Professional-grade appliances
Considering the kitchen is the busiest room in the house, it's only essential to get appliances that can withstand everyday use. By investing in high-quality, professional-grade equipment, you not only add elegance to your kitchen but also make tasks easier. From high-performance ranges and ovens to microwaves, refrigerators, and dishwashers, these appliances elevate the overall cooking experience, making it more enjoyable and seamless.
When choosing appliances, look for Energy Star ratings and manufacturer-provided reviews. These factors often contain details about the product's energy efficiency, convenience features, and warranties.
6. Stylish fixtures and hardware
While these details may seem insignificant, they're vital for your kitchen's overall appearance. Whether it's a kitchen faucet, cabinet handles, hinges, or drawer pulls, the fixtures and hardware can make a huge difference.
Think of them as jewellery for your kitchen. It's about finding pieces that blend with your existing design scheme and aesthetic. For example, a centreset faucet with a classic gooseneck spout is perfect for traditional styling or a pull-down sprayer if you want something more modern and convenient.
The same applies to cabinet handles, hinges, and drawer pulls. Choose the right finishes that match your cabinetry. That way, your kitchen will look like a custom-made masterpiece!
7. Customized wine cellar
For wine enthusiasts, a wine cellar is the epitome of luxury. Imagine a space adorned with racks of fine wines, a cozy seating area, and subdued lighting that sets the mood for a memorable wine-tasting experience with friends and loved ones. Sounds enticing, doesn't it?
Fortunately, you don't have to own a spacious property to build a wine cellar. Any-size kitchen can accommodate one with the right design and planning. And with the help of professionals, you can have a dedicated space to store your collection of vintages and favourite labels.
In summary
Kitchen remodelling is an exciting home project that allows you to transform your kitchen from a basic to a lavish and functional room you'll cherish. With the right ideas and expert guidance, your dream kitchen can become a reality!