Moving into a new apartment or home is always going to be a lengthy and time-consuming process that can be difficult to complete without making mistakes if you don't have a checklist to guide you through the process. While you're preparing to make your moving checklist, there are a number of important things to note that should help you avoid making any costly mistakes as you get ready to move. The checklist that you make should be saved on a digital device as well to safeguard against the possibility that you lose the paper version of the checklist.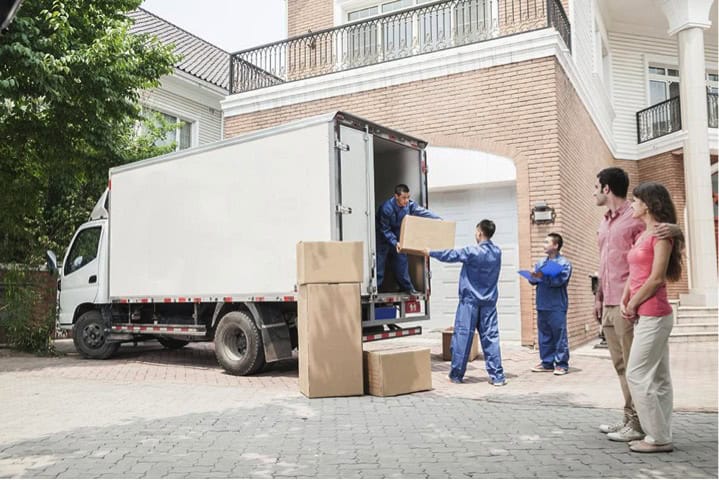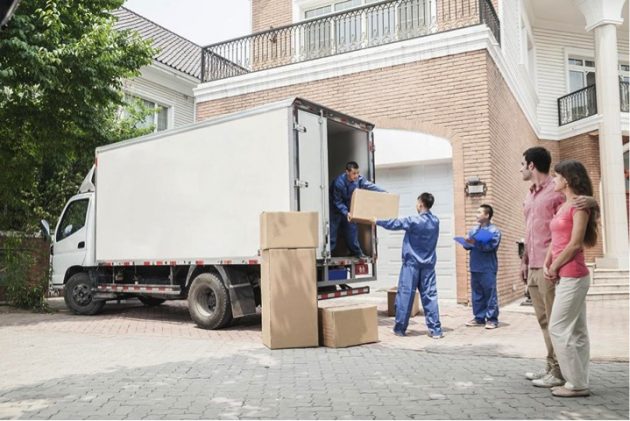 Create a Proper Budget
If you want your move to be a successful one that comes with minimal frustrations, it's essential that you budget accordingly for the move. The budget that you create should take all of your relocation costs into account. While this budget will likely be a rough estimate of the expenses that you need to pay throughout the move, it will provide you with a useful roadmap that can be addressed during the transition from your current home to your new one.
Without a detailed budget, you run the risk of spending too much early on in the process without realizing that other costs would occur. If your move is a long-distance one, you should have a starting budge of around $5,000-$7,000. For a local move, it's possible that the budget would only need to be around $1,000-$1,500. If you happen to be relocating for your job, make sure that you check with your employer to determine if they will cover some of your moving expenses.
Get Rid of Everything You Don't Need
One of the first things that you need to do when getting ready to move is to get rid of everything that you don't need. All of the possessions and belongings that you're going to take with you to your new home will need to be sorted, packed up, transported to the new destination, unpacked, and organized, which goes to show that there's a lot that goes into moving from one place to another. The best way to simplify your moving is by lessening the number of things that you need to take with you.
Take a close look at every possession that you have in the house. If there's anything that you don't need or even really want, don't hesitate to get rid of it or donate it. While you're going through all of your belongings, make a comprehensive list of the items that you want to keep, which you can then use as part of your moving checklist. Once you've arrived at your new home, you can reference this list to make sure that all of your belongings are where they should be.
Purchase the Right Packing Supplies
If you're following a schedule for your move, it's very important that you have the right packing supplies immediately. If you happen to purchase poor packing supplies, you may not notice the low quality until you're well on your way to packing up all of your belongings. When you're searching for packing supplies, many local business provide free boxes and packing tape that you can use, which will allow you to keep expenses low. If you can't get any of these packing supplies for free, the main items that you'll want to stock up on include markers, packing tape, boxes, and bubble wrap. It's also highly recommended that you purchase a wardrobe box, which is a type of box that allows for convenient packing of clothes.
Focus On Your Food Items
In the weeks before the move, you want to start clearing out your pantry and kitchen of food items that you don't need to take with you, which also means that you shouldn't purchase as many groceries as you normally do throughout the week. Any food item that's expiring relatively soon or is frozen should be consumed or tossed out in the weeks before the date of the move arrives. You should also eat or get rid of food items that are difficult to transport to a new location, which could save you an ample amount of time and frustration. Lowering the amount of food items that you take with you on the move will also help to reduce your overall moving costs.
Choose the Right Moving Company
Likely the most important thing to add to your checklist for moving is making the right decision when it comes to the moving company that you choose. Unless you have a van or truck that will be able to transport all of your belongings to their new destination, you'll likely want to hire a moving company to assist you with the move. Before making your final decision, you need to do extensive research of the various movers in the general vicinity of where you live.
Once you've identified several companies that have a good reputation, it's important that you obtain free quotes from each of these companies to determine how much money you will need to pay for the move. If a family member of yours has agreed to help you with your move, make sure that they're ready for the process once the date arrives. If you plan to take care of the move on your own, you could also rent a moving truck for a couple of days. However, going this route means that you would need to load and unload your possessions without the assistance of professional movers.
Start Packing Early On
While the checklist that you make should correlate somewhat with the order in which you get things done, one aspect of your list that shouldn't have an exact timetable is the packing of the house. It's never too early to start packing for the move. It's also important to note that this facet of moving should be much easier if you went through the second step on this list and got rid of any unnecessary belongings. If you have the time, start packing the items that you won't need in the days before your move as early as you can. The items that you may be able to pack early include books, your home office, seasonal clothes, decorations, and most items in your garage. Any essentials in the kitchen and bathroom should be packed last.
Take Some Time Off Work
When preparing your checklist for moving, one thing that you need to write down is to take some time off of work when moving. By placing a reminder on your checklist, you should be able to request a few days off work well ahead of the move. Even if the move is scheduled to take place on a weekend, it's still recommended that you take a day or two off to prepare for any eventuality.
Remember to Make the Correct Changes
There are several things that you'll want to change before you move, all of which should be written down on your checklist so that you don't forget. A week or so before the move is scheduled to take place, you need to let your utility companies know that you're moving. The same is true for the home that you're about the move into. It's possible that a technician will need to arrive at your home to set up the utilities, which is why some advance notice should be given. The utilities that you need to set up for your new home include power, water, sewer, gas, internet, and trash service.
A couple additional changes that you should place on your checklist include changing your locks and changing your address. When you move into your new home, you should change the locks on the same day that you move in. You also don't want to miss any important mail, which means that you should update your address with any of your credit card companies, banks, and insurance providers.
Perform a Deep Clean of Your Home
Towards the end of your checklist, you should consider adding in a reminder to perform a deep clean of your new home. The home will be very easy to clean before you've moved all of your belongings into it, which is why it's recommended that you schedule some kind of deep cleaning a couple of days before you're set to move into the place.
With all of these tips and guidelines in mind, you should be able to create a detailed and comprehensive checklist that will allow you to have a successful move.