As a Sydney homeowner, it's likely that you've ever experienced plumbing emergencies. If you've never experienced one, it might be on the way coming. Whichever the case, it's extremely important to learn how to respond to plumbing emergencies.
Knowing how you'll handle the situation will assist you in taking control of the situation to keep your home protected before a professional plumber comes to fix the problem.
A residential plumbing service would be your best bet to assist you in fixing any emergency plumbing in Sydney. Professional residential plumbers have the necessary skills and expertise to handle any plumbing situation. Thus, you should seek assistance as soon as possible when faced with any plumbing emergency.
However, you should respond to the current situation before it causes costlier damages as you wait for your plumber to arrive.
For instance, if you arrive home only to be welcomed by a flood, a fallen drywall, or a leaking ceiling, then you should take the necessary steps to reduce further damage.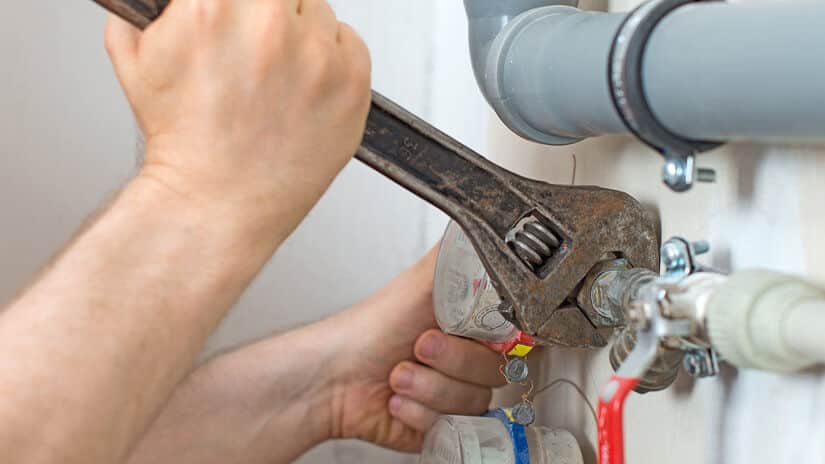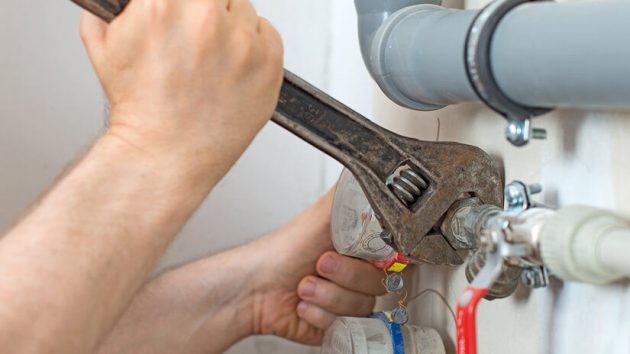 What You Should Do During Plumbing Emergencies
Plumbing emergencies tend to cause panic. However, you can reduce damages that may result from plumbing emergencies by being calm. We've prepared some steps to follow when dealing with any kind of plumbing emergency.
Also, call your plumber as soon as you notice a major problem. You should at least have the contacts of a reliable 24/7 emergency plumber in your phone such that they'll only be a call away. Here's what you should do when plumbing emergencies occur:
Step 1: Shutoff the Main Water Supply
Once an emergency occurs, the first thing you should do is shutting off the water supply to the affected supply pipe or fixture. For instance, if you're dealing with the toilet, shutoff the valve along the supply line feeding the toilet tank.
If you're dealing with major flooding, or you can't find a valve for the affected appliance or fixture, then shutting off your home's main water supply valve is your best line of defense. You can find this valve next to the main water meter.
Step 2: Check the Water Heater
When dealing with a major plumbing emergency, it's important to protect the water heater from damage by turning off its water supply.
If you fail to do so, heat may accumulate in the tank and overheat or burst. If you're dealing with a gas-powered water heater, turn off its gas supply before your plumber arrives.
Step 3: Deal with Small Leaks
In case you notice small water leaks, deal with them in the best way possible. You should have plumber's tape and other such repair materials in the toolbox to make such repairs easier.
Stuff towels and rags around the leaking pipe or put a bucket under the dripping leak to prevent further damage. Ensure you've noted the location of the leaks and alert your plumber to come and fix them.
Step 4: Open an Outdoor Tap and Unclog any Blocked Drain
Even after turning off your home's main shutoff valve, it's likely that there's water remaining in the pipes. You can drain the pipes by opening an outdoor tap. If you notice any clog or drain backup, try to unclog the drain gently with a plunger.
If a plunger fails, try a plumber's snake. However, avoid using chemical drain cleaners since they can damage the pipes. If all gentle options fail, call your plumber.
Step 5: Call your Local Sydney Plumber Immediately
Most homeowners in Sydney often fail to call their plumber on time. They only call once a problem has worsened or caused major damage.
You can protect your home from further damage by calling an emergency plumber as soon as you notice a serious problem. After all, the plumber may offer you some helpful tips to control the problem as you wait for their arrival. The costs of hiring an emergency plumber can go up drastically if the damage gets worse.
Also, the plumber will advise you on the seriousness of the problem. In case they tell you to get out of your house during a major emergency, do so to save your dear life. This is often the case when dealing with serious emergencies such as gas leaks.
By following these tips, you'll save your property from further damage and control the situation on time. After all, being prepared will assist you in handling emergency plumbing situations successfully.