Tons of waste are created in the construction industry on a daily basis on various construction sites. Each year, more than 250 million tons of solid waste are manufactured in the United States of America. About one-third of the waste is recycled, and most construction brands work to eliminate waste on their working sites. It is important to care for the environment by recycling waste, but some construction companies do not pay attention to the incredible benefits of waste disposal.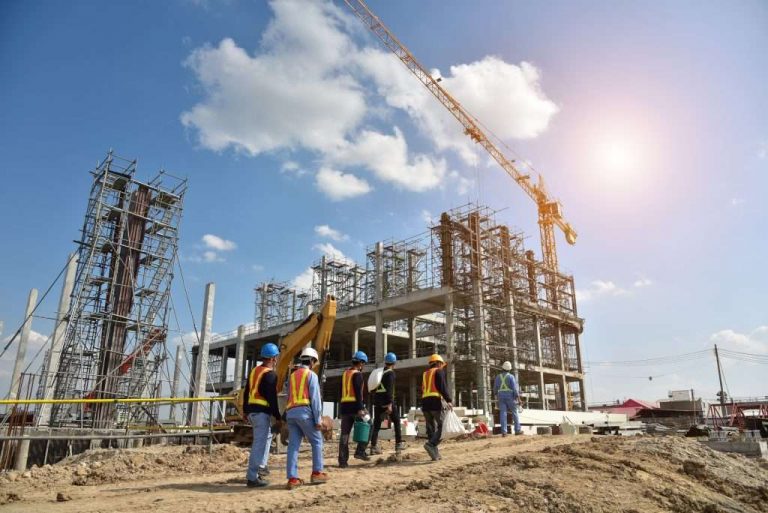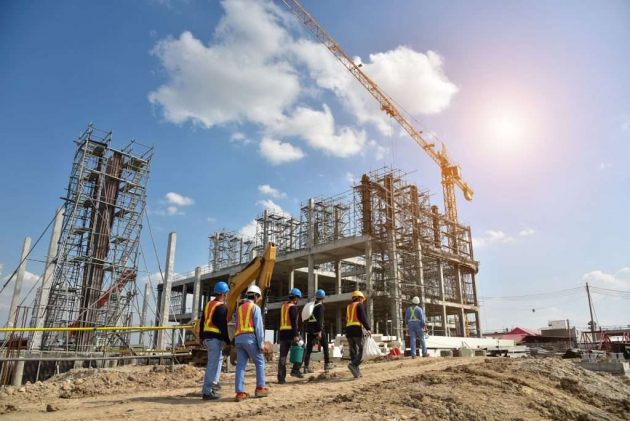 In this article, we shall look into the advantages of waste disposal and how to reduce waste disposal on construction sites:
The environment is the biggest beneficiary of waste disposal, as waste disposal ensures less waste enters the landfill. It also consumes fewer natural resources, reduces carbon dioxide emissions from using, producing, and transporting waste, and reduces the risk of pollutant incidents.
The environment should be clean for every one of us, and proper waste disposal can guarantee a healthy environment for all.
On the other hand, construction companies stand to gain from waste disposal as it helps them to reduce operational expenses and also boost the productivity rate of the workers. It also opens more doors of business opportunities for construction companies that encourage waste disposal as being tagged green can increase their clientele base.
These are the steps to take to reduce waste disposal on site:
1. HAVE A PLAN FOR WASTE DISPOSAL
It is the responsibility of project managers to design and create a building plan before the commencement of a project. This ensures the reduction of errors and guarantees the proper execution of the project without wasting materials. This plan will entail the following tips to minimize waste disposal:
First, make a feasible plan that ensures proper accounting for potential waste.
Offers the site crucial items such as compost, recycling, and waste bins.
This plan also provides the template that calculates the precise amount of material required and places an order for the quantity to avoid waste.
Helps in the identification of recyclable materials.
Offers education to the workers on site on how to arrange waste.
2. VENDOR SELECTION IS IMPORTANT
It is crucial to choose a vendor whose goals align with yours. This is important as choosing a vendor that understands your purpose will ensure your project is not delayed. Your vendor's schedule must be flexible, and the vendor must be willing to collaborate with you. There is a need to take considerable time to find the best vendors before hiring. Once you see a vendor who can help you achieve your sustainability goals, you can work with the person to ensure your containers are offloaded as soon as possible.
3. INSTEAD OF DEMOLITION, TRY DECONSTRUCTION
Rather than demolish, the better option is to deconstruct, as it is regarded as a reuse approach. Deconstruction entails the dismantling of a building structure to ensure the building materials are not wasted. Instead, the materials will be converted into resources that will be used to start construction works at a later date. It is a brilliant idea to deconstruct as it also has an immense impact on the environment by reducing toxic airborne pollutants associated with demolition.
4. RECYCLE UNUSABLE ITEMS
Construction companies can place different bins for employees to classify materials. Doing this will reduce the quantity of waste in your dumpster and significantly reduce the waste produced by the construction companies. These are some of the waste materials that can be recycled: asphalt, brick, concrete, carpeting, cardboard, drywall, gravel, metal, paper, plastics, roofing, and wood (untreated). Other recyclable items are baths, countertops, and sinks.
5. DONATE MATERIALS
If there are materials in good condition, you can donate them to organizations and charity projects that need them. Most construction companies move most waste materials to the landfill, but it is a noble idea to donate these materials if they are still useful for other projects. For instance, doors, fixtures, and electrical appliances can be donated to organizations.
6. USE SELF-DUMPING HOPPERS TO GATHER SCRAPS FOR REUSE
Use self-dumping hoppers to gather scraps and reuse them for your projects rather than cutting new materials. Reusing materials is an excellent idea for the reduction of waste disposal in construction areas. These scraps can be moved to a specific location where the project engineers can access them and use them for tasks.
7. SIGN A CONTRACT WITH C &D RECYCLING AND WASTE
Construction companies can sign a contract with a reputable local recycling company that handles certain materials and another company that handles the disposal of waste.
Conclusion
When you dispose of fewer materials, there is a chance these materials can be reused, which helps you save money that would have been spent on disposing of waste in construction areas. Donating your materials can earn your company tax benefits, and this also helps your brand image and promotes a healthy environment.