Whenever we think of home, we think of a place where we relax and think through our day. Getting home to a quiet place is a great way for you to relax after interacting with so many outside noises. One of the things most people forget about the outside world is that sometimes the noise follows us into the house. It might be the loud music for the next-door neighbor or the lawnmower that keeps going when you want to take a nap. All these noises will make your home uncomfortable. To help with this, you can do a few things when building or renovating that will cut down on this noise. Here are the main building materials you will need.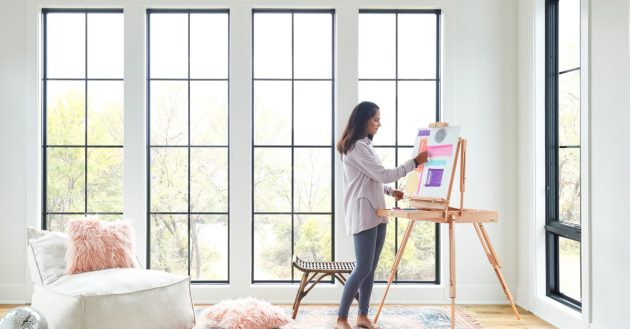 Get some rugs for the floor
If you have had noisy upstairs neighbors, then you know that sometimes it is not intentional. It could be the sound of their feet on the floor, or it could be the children dropping toys. No matter the situation, it is easy for you to become bored after a while. If you get the chance to be on the top floor, it makes sense to get a heavy rug to dull out all the noise. Besides ensuring everyone living below you does not get to hear all your movements, it also helps block out some of the noise coming from downstairs.
Line your walls
If your neighbors love playing loud music, it can get annoying, especially at night. An easy way to dull this noise is to line up the walls. You can do this with a bookshelf and ensure it has some books. The idea works, especially if you had bought the house without knowing who your neighbor is. Another simple and easy way to go about it is to use acoustic pinboard panels. These are known to block out almost all of the outside noise. It comes in handy if you live in a busy neighborhood where almost everyone either plays loud music, or there is loud traffic nearby. It has been successfully used to soundproof music and theatre rooms in the past.
Get heavy drapes for your windows
While you might be fortunate enough to get a house that has heavy walls, the window is often thin. For this reason, you might realize that you end up with the outside noise getting in even if you have a floor rug and have lined your wall. One of the ways to deal with this is to get heavy drapes for your windows. While it might not block out all the noise, it will still help you reduce a huge amount of noise from the outside.
While the home will always have ambient noise, it can get annoying when there is a lot of noise from the outside. One of the ways to deal with this is to soundproof the room. Once you do that, your home will be quiet enough for you to rest when you need to.