Your house is the only real place where you can find true peace in this whole wide world. The world that completely surrounds you with its chaotic tendencies and leaves no room for you to relax. You do not even realize how little time you give yourself or how little you get to be alone until you come to experience something drastic.
Well, it does not necessarily have to be that way. You do not necessarily have to be surrounded with the stress of the world all the time. In fact, you can attain the peace that you so desire by simply looking after your surrounding environment. Now of course, you do not get to choose what everything around you looks like or how every environment you operate in feels, the least you can do is alter your home, and maybe even more specifically, your room, to give you the peace that you so desperately want.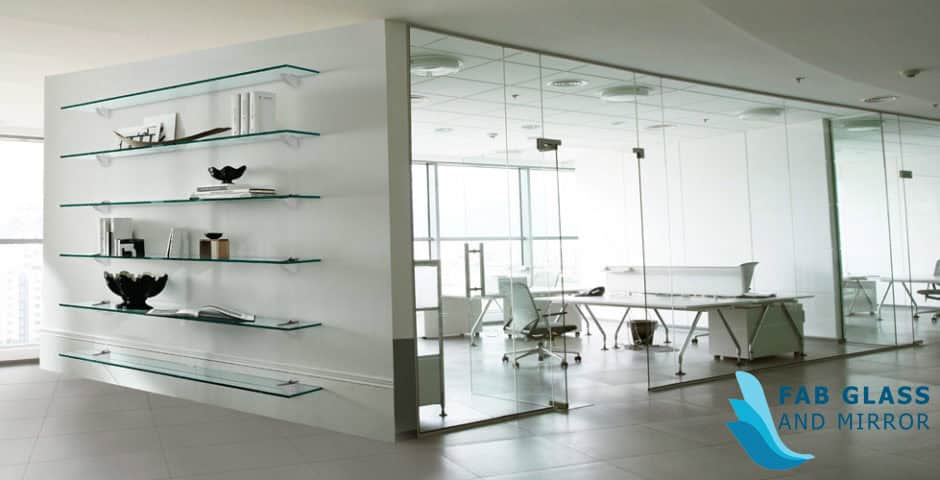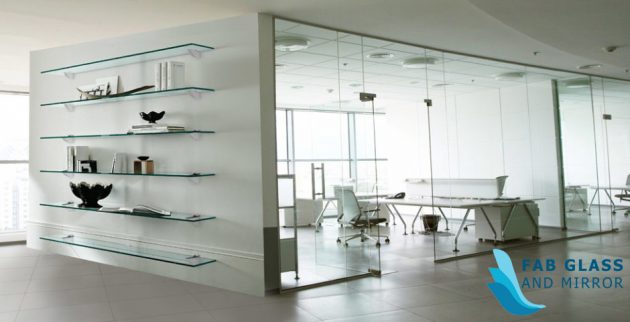 Glass Shelves
One of the easiest ways to alter your home to give you peace is to make your home more neat and allow yourself extra space. But people often wonder how they could maximize space in their room when there just is not anything they could cut out of their rooms. Well, glass shelves are some of the most important pieces of equipment that you could use to help you do this.
Glass Wall Shelves also have decorative element to them. Available in several different sizes from small glass shelves to large ones and for every different room such as glass shelves for living room or glass shelves for your bedroom, there is just something about glass shelves that makes them irresistible when it comes to decorations.
Tempered Glass Shelves
Perhaps it is the sparkly texture of a glass that really gives it such charm. But then again, the opaqueness of tempered glass shelves seems to be just as attractive, maybe even more attractive than transparent glass. tempered glass shelves may be available in several different designs such as round, square or rectangular.
Moreover, the greatest advantage of using tempered glass shelves is that they are extremely strong and are not susceptible to grease or fingerprint accumulation. This means that you do not only have to not worry about it breaking under excess weight, but you do not have to worry about constantly cleaning it over and over again. In addition to that, if you do manage to somehow break your extremely tough tempered glass shelves, you can still be very sure of your safety because tempered glass does not completely shatter like normal glass but sort of crumbles in a way.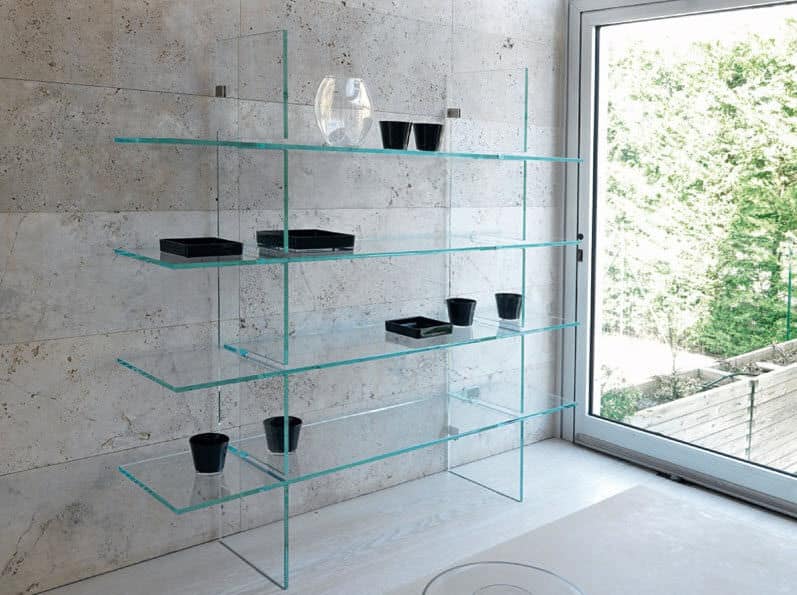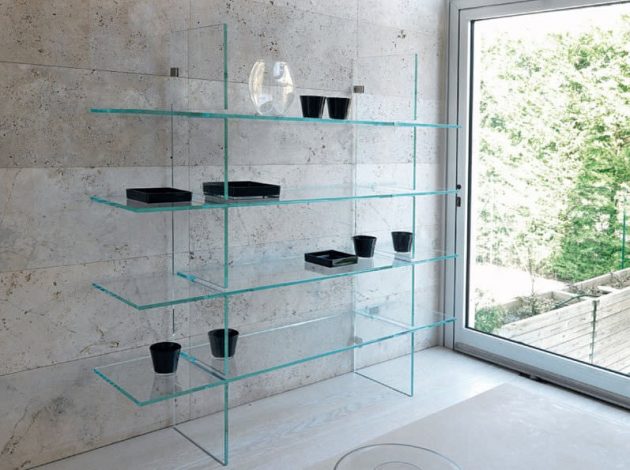 Genius Ways to Increase Room Space By Using Glass Shelves:
Enough talk about Tempered glass Shelves, lets talk about how you can use your glass shelves for maximizing your space. So, here goes:
Glass Bookshelves
The first and the most amazing thing that your glass wall shelves can help you do is to get rid of your bookshelves. In fact, if you compare, you will find that your books look way better on your glass shelves than inside your bookshelves. If you want to really make it look attractive, you should get some glass shelves for living room and set up your books on top of it. Or maybe you could set up your glass shelves right above your television set, which gives it a really aesthetic appeal. Plus, your books can be a real conversation starter when they are right in front of people and not inside your bookshelf.
Glass Television Tables
Other than replacing entire bookshelves, your glass shelves for living room could also replace your Television Tables. You could just use a great glass shelf and put your LED TV on it instead of getting a bulky table for your slim Television. This also makes your television watching experience much better by reducing distractions. Plus, if you want to add extra flair you can add some small glass shelves adjacent to the TV sets to place a few picture frames.
Decorative Glass Shelves For Plants
One of the most innovative ideas to make room for your plants which often go unnoticed in our daily lives is to use glass shelves for it. The most attractive ways that you can use glass shelves with plants is to place small glass shelves all around your house and place small plant pots on them with plants that thrive in the shade. This not only increases your room space but adds that necessary dose of greenery in your everyday life with the extra oxygen that it brings.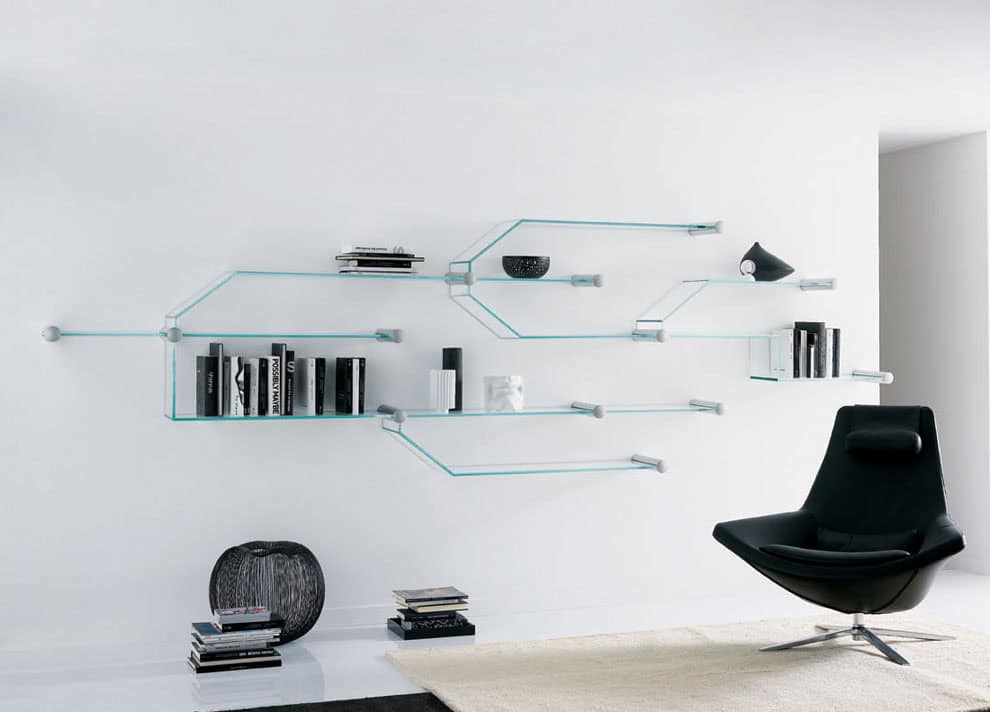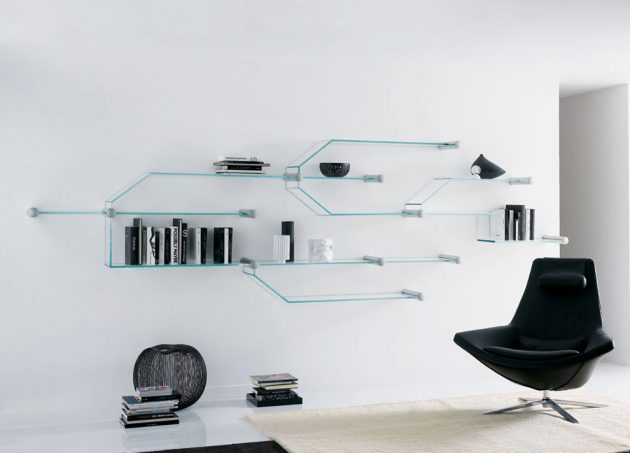 Corners Glass Shelves
In addition to just placing your plants on normal wall shelves, you can also add corner glass shelves to the corners of your houses. The corners are some of the least utilized spaces in any room and using glass shelves to tap these spaces is nothing short of a brilliant way to maximize space in your rooms. Plus, wall shelves in corners have a special sort of aesthetic appeal that brings out the beauty in everything and brings everything into proportion.
Dock Your Cellphones Or Laptops
Glass Shelves also serve as important spaces to dock your cellphones or laptops to their chargers. Just place these shelves above your bed near a charging socket and forget wasting space on all those side table and charging stands. How much more could you ask of such a simple piece of furniture.
Tempered Glass Shelves For A Great Aesthetic Look
One of the most common uses of tempered glass shelves is to allow for a great aesthetic look. You could add these glass shelves on top of your bed, or in your living rooms under some wall frames and pace some show pieces on them. The final look of this will just sweep anyone that visits your house off their feet. Moreover, the fact that tempered glass shelves have a special dense look about them, the aesthetics work best with them.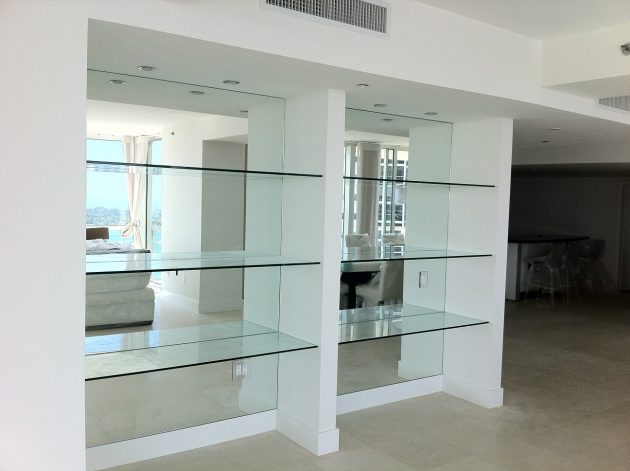 Small Glass Shelves For Your Restrooms
Now let us step out of the room setting for once and explore other alternatives. You could get small glass shelves for your restrooms to place your everyday accessories on them and avoid spending on huge structures made out of marble. Moreover, some of the most beautiful additions to our restrooms are often bent glass shelves that have a special appeal to them, and of course take up minimum space. These sort of glass shelves are specially used to keep your neatly folded towels.
Kitchen Glass Shelves
Much like your glass shelves for living room, class shelves in kitchen can both add a feature of beauty and convenience all at once. You could also try the corner glass shelves with your kitchen and keep whatever you want on them, your spices, or baskets or utensils, whatever pleases you.
Minimize Space Occupied With Glass Shelves
You know a great way to minimize space occupied with glass shelves without them being seen? Closets. You can add special glass shelves to the inside of your cabinets. Of course, you cannot work with these shelves if you want to store big items, but this hack works like magic if you want to store many small items. Plus, glass shelves are not as heavy so they do not make your cabinet doors as heavy and hence you maximize your room space, without a lot of trouble.