According to a 2018 report by CDC, one in 4 U.S. adults (among 61 million Americanns) have a disability that impacts major life activities. Given that, people should prioritize accessibility, especially in their own homes. This will ensure safety and comfort when doing day-to-day operations. One way of doing that is by ensuring your home follows ADA compliance standards. To learn more about ADA compliance, you may visit https://adacompliancepros.com/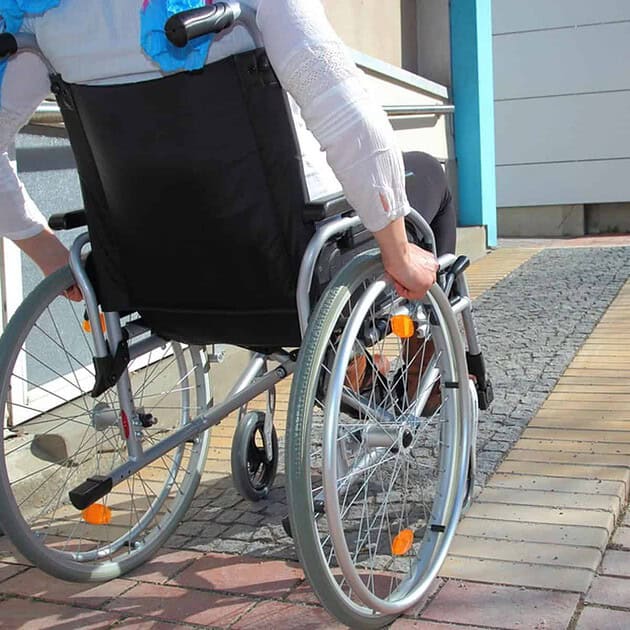 Americans with Disabilities Act (ADA)
The Americans with Disabilities Act (ADA) is a civil rights law which seeks to provide protection and eliminate discrimination against people with disabilities. According to the ADA, a "disability" is any "physical or mental impairment that substantially limits one or more major life activities, a person who has a history or record of such an impairment, or a person who is perceived by others as having such an impairment." Major life activities include performing manual tasks, eating, sleeping, walking, and many more.
Types of Disabilities
As previously mentioned, the ADA protects people with disabilities. These are the different types of disabilities:
Mobility (causing difficulty to use the hands, feet, arms or legs)
Vision (causing inability to see objects, perceive light or colors, etc.)
Auditory (causing inability to access audio-based information and perceive sounds)
Neurological (causing restricted sensory perceptions, mental processes, or motor functions)
Cognitive (e.g. loss of memory, inability to make decisions, limited problem solving and logic skills)
Medical (causing restricted endurance, attention, or mobility, various levels of pain, and fatigue)
Psychological (e.g. difficulty regulating emotions and staying attention)
How to Make Your Home Accessible
Whether you're looking for a new place or making adjustments at your current location, there are many ways to make your home accessible.
1.Widen Doorways and Hallways
This helps make it easier for manual wheelchair and walker-users to move from room to room. Although widening doorways may be too costly, there is another, more affordable solution – using offset hinges. These hinges are designed to swing the door so it has a clear opening.
2.Install Ramps/Chairlifts
Using ramps and/or chairlifts can greatly help people with disabilities enter their place and especially if their location has different floors. This anticipates any difficulty carrying a person through different flights of stairs, especially in the long-term.
3. Rearrange Items
One easy way you can do to make your home accessible today is by rearranging items in your house. This includes all utensils, supplies and even decoration. You can place the frequently used items in the kitchen, bedroom, bathroom, etc. where it is accessible for people with disabilities, rather than storing these items at a place which may be harder to reach. Another thing to consider when rearranging things in your home is decoration, such as rugs and thick carpets.. You may have to rethink where certain decor and furniture are placed, especially if it takes up space in the hallway.
4.Replacing Handles
Another thing to pay attention are handles in doors, cabinets, faucets, showers, etc. People who have problems with dexterity and hand coordination may have difficulty using knob handles. One way to make handles easier to use is by replacing knob handles with lever handles.
5.Adding Grab Bars
When you make your home accessible, the bathroom needs extra attention. There are many barriers in the bathroom which can make using the toilet, bathing, getting dressed, etc. not only a lot more difficult, but also dangerous should these barriers not be addressed. One way to reduce risks in the bathroom is by installing grab bars not only near the toilet, but also in the shower. This helps reduce the risk of slipping and gives a person another way of support.
6.Keep Rooms Well Lit and Free from Clutter
Having good lighting and neat spaces make it easier for people to navigate around the house. These simple solutions can help people avoid hazards when moving room to room.
7.Check on House Maintenance
Making sure your home is well-maintained is something all people should not take for granted. Regularly examining your home's appliances, flooring, furniture, etc. is important because you'll be able to address any issues of your home before it causes any serious risks. Here, you may want to consider updating certain rooms, especially the most frequently used rooms – the bathroom, bedroom and kitchen.
8.Invest and Install Smart Technology
Given the world of technology we currently live in, people can operate basic household functions through their smartphones. Through the Internet of Things, people are able to connect their household appliances, light switches, thermostat and many more to their smartphone. With a few clicks or even through voice activation, you can adjust room temperature, open the television, turn on/off lighting among other functions with ease. This advancement will greatly aid in day-to-day activities for everyone.
Having an Accessible Home
Homes should be the place where we can relax and do whatever we want to, regardless if we have a disability of not. We can make our homes safe spaces by applying solutions that are of ADA compliance. Doing so not only empowers people with disabilities to live autonomously, but it also ensures safer and more comfortable living conditions.