If you are moving into a dorm to study, this is your chance to reinvent your room rather than bring things from home. Becoming a student is a great way to break away from your room at home and bring new life to your new room. Dorm rooms are usually not the most spacious, but there are ways to open your space and make the most of your new dorm room. Here are a few ways to do this on a student budget.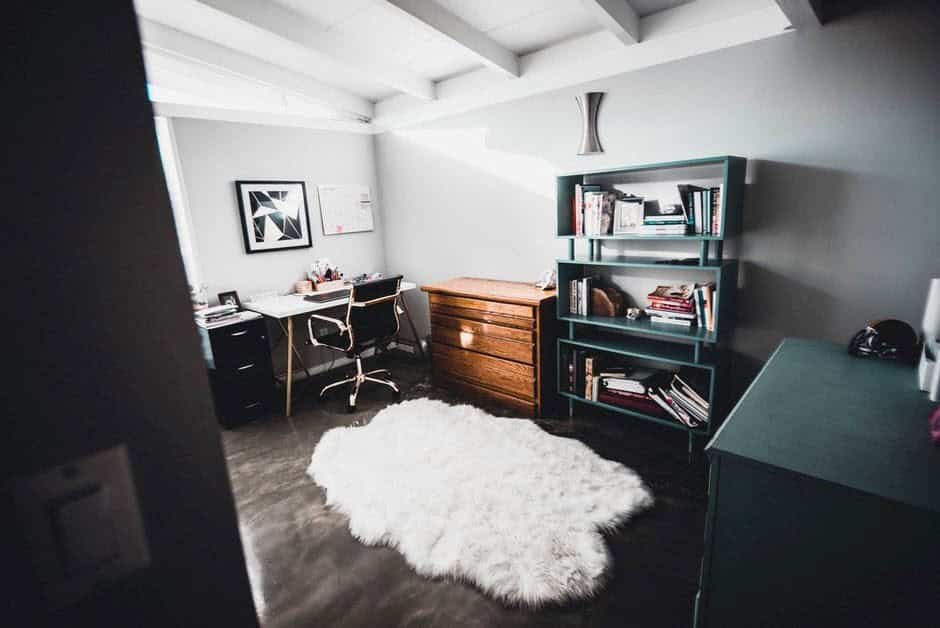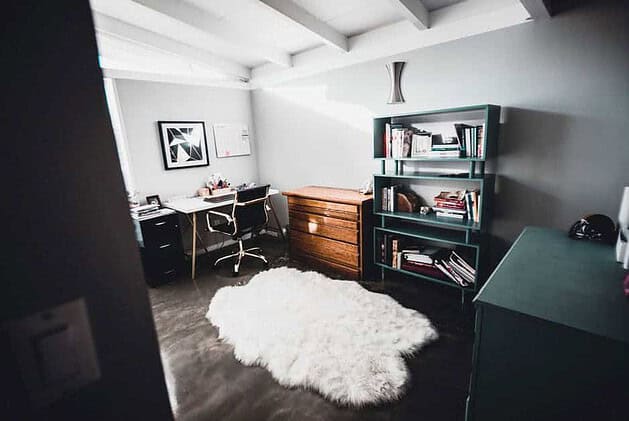 Photo Wall
You should have plenty of wall space to make a lovely mural of your family and friends from home, to give you a great reminder of them whilst you are living away. You may even be given a pin board in which you can pin up your favorite photo memories. Don't forget to leave room for new memories too.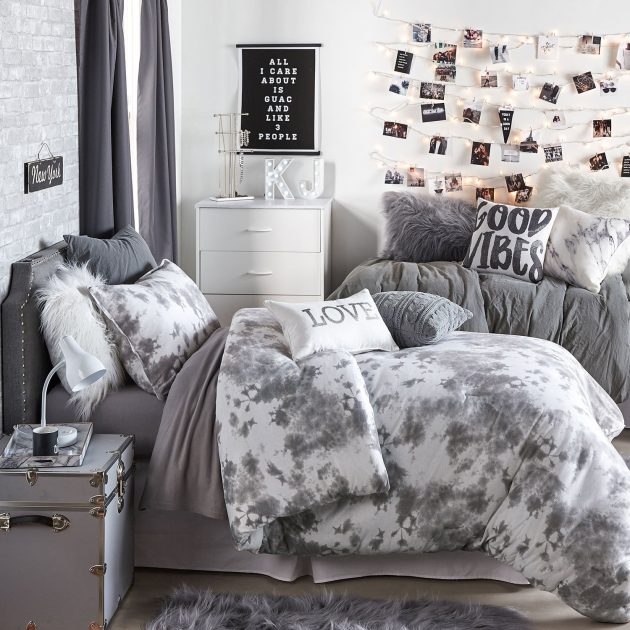 Make A Canopy
Another super cute way to make your dorm room cozier is to have a canopy above your bed. There are ways to do so in which you won't break any dorm regulations. You could then add fairy lights around these to make a great place to relax, study or watch movies with your new friends. You can guarantee that everyone will want to chill in your room under your canopy.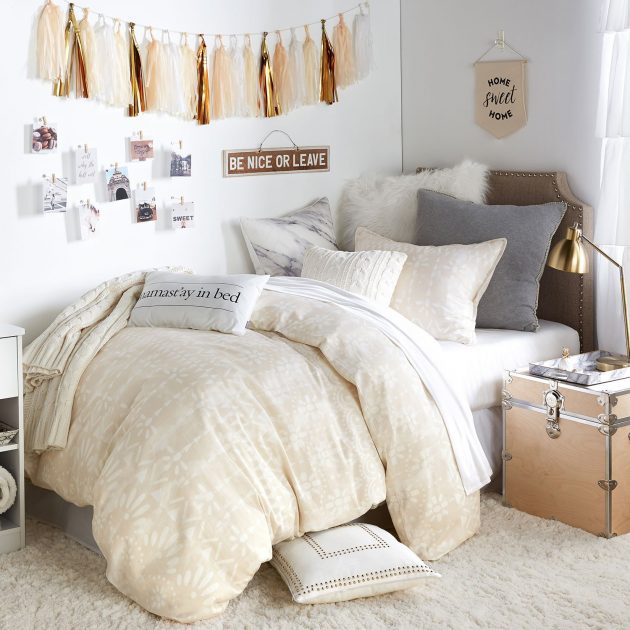 Bring Furniture
If you can bring your own furniture, it may be useful to get a bedside table that also has drawers for extra storage. This is the perfect time to pick out some new bedroom furniture for your new room. You can find plenty of inexpensive bedside tables that you can use as storage and for a lamp for some late-night studying in bed.
Potted Plants
If you wish to bring a bit of nature into your dorm, mini potted plants are a great way to add some greenery. You can get fake or real plants, depending on if you think you'll remember to take care of them, and they can make a great addition to your desk or windowsill. Sometimes dorm rooms can feel quite sterile, so bring a new lease of life with some flowers or plants.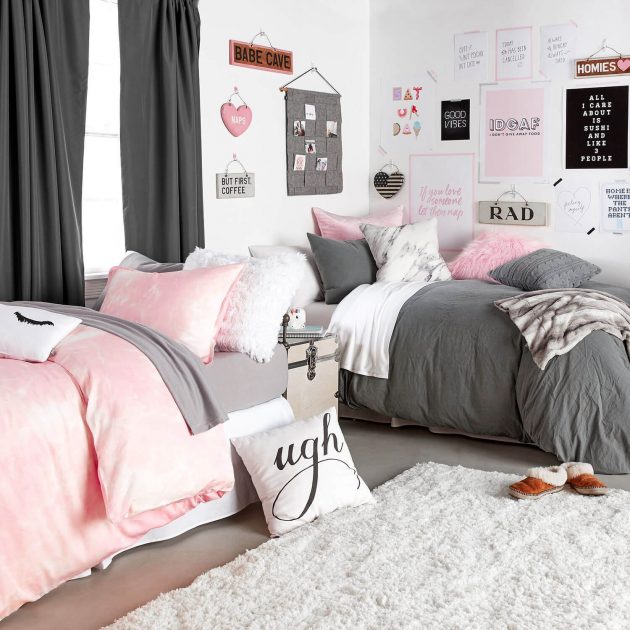 Rugs
Sometimes what can really tie a room together is a rug. Dorm floors can look very bare and with white walls covered in photos, the floor can look even barer. Find a rug that matches your style and fits with your room and it can really finish off the look perfectly. You can find many antique rugs in charity stores, or there are many available on Amazon.
Pillows
To finish off your room, buy some new bedding and a few pillows to make it just like home. There is nothing better after a long day of studying than to get into bed and put a movie on. Having a fresh new duvet set and pillows may mean you never want to leave!
However you decide to spruce up your dorm room, make sure you make it your own. Having a space to study and relax will make your university experience all the better.