Homeownership is one of life's great milestones, and if you have recently moved into an old building, it is important that you take the time to think about how to protect and maintain the structure; for your future and the building's future.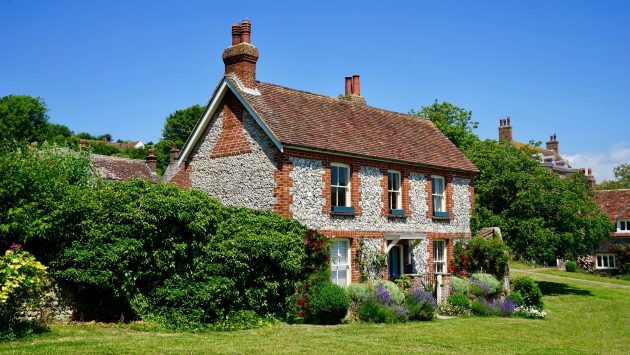 Houses also need tending loving care and neglecting to properly look after your home could cause you endless problems in the future. By keeping on top of an old home's maintenance, you can deal with any issues that arise as soon as they occur, and avoid finding yourself with a huge job (and bill!) to deal with. To give you some tips and advice, here is a guide on how to maintain an older home for years to come, so that you can enjoy your house and keep it as your home for the future.
Make Sure You Take Good Care of Its Structure
An essential aspect of any building is its structure, so you should be sure to take the time to check for any wear and tear that comes from living in an older building. Repairs needed to the foundations are a common problem for older properties. If you do have to consider foundation repair you will need to consult experienced professionals that can survey the property and determine the best course of action.
Try to Use Older Techniques to Repair Problems
Older buildings may require different techniques to be implemented when it comes to repairing problems. More modern homes are built with modern and mass-produced materials, meaning that getting older buildings repaired can be timelier and more expensive. It is important that you budget for this when you consider maintenance costs. You should also only hire professionals who have experience working on older buildings, so that you can be sure they can repair your older home using the methods it requires.
Use the Right Materials to Preserve the Property's Look
If you want to correctly maintain your older home then it is important that you source the correct materials that are appropriate to the look of your house. Using modern materials on an old building is a quick way to ruin the look and feel that is so special about an older home, so be sure to consider which are the correct materials to use carefully before going ahead with any renovation. Finding more appropriate materials may be more difficult, but it will be worth it as you will be able to keep the traditional look of your property.
As the owner of an older home, it is important that you take property maintenance seriously so that the building is structurally sound and safe for you and your family to live in.
The value of your home will often be a source of income in retirement. When an older home falls into disrepair, it can lose a lot of value quickly; reducing your nest egg for later years. However, if you take care of an older home and maintain its original features, you will see a greater profit when you need it most.