Are you stuck in a design rut, trying to decide how best to combine old antiques with modern furniture pieces? You're not alone. With so many styles and finishes hitting the market every day, it can be difficult to know what will look good together. Fortunately, there are plenty of ways that you can incorporate both old and new into your home's décor – whether it's mixing vintage finds from an antique store with fresh designs from a contemporary furniture maker or combining flea market scores with designer accessories for a unique twist on classic looks.
In this blog post, we'll discuss the principles of interior decorating when incorporating various elements from different eras in order to create a harmonious blend of beauty and functionality that showcases your unique style.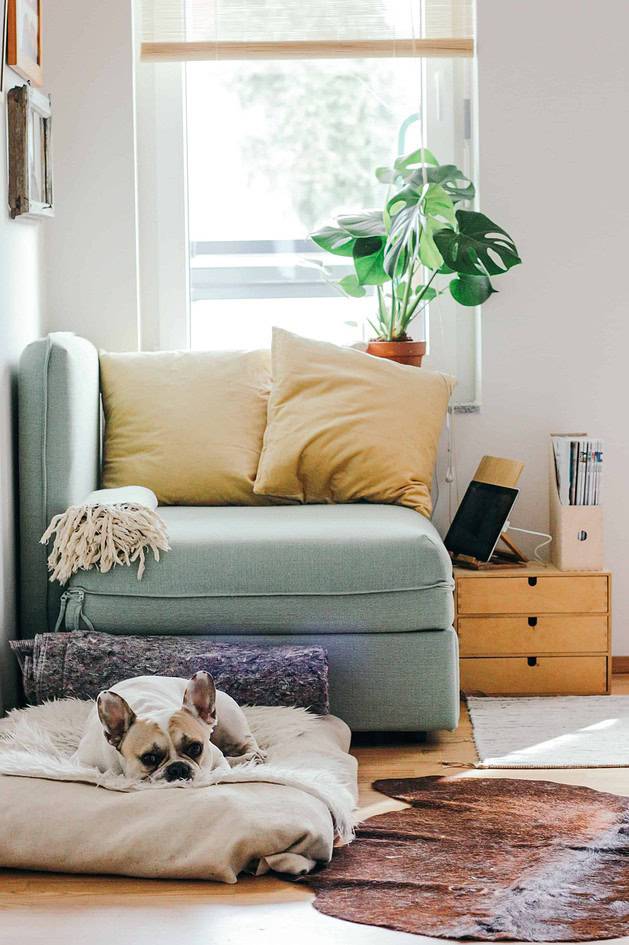 Start with a neutral color palette
If you're unsure where to start, a neutral color palette is a timeless and versatile option. It provides a blank canvas to build upon, while also creating a subtle and calming atmosphere. To ensure your space doesn't feel bland, incorporate a mix of warm and cool tones. This will add depth and dimension to your design, and allow you to experiment with different styles and textures. The combination of warm and cool hues creates an intriguing visual balance, making your home feel sophisticated and welcoming.
Whether you prefer a minimalist or maximalist aesthetic, a neutral color palette with warm and cool tones is the perfect starting point for your home design journey.
Mix and match furniture pieces from different eras
Mixing and matching furniture pieces from different eras is a way to create a unique and eclectic look in your home. By pairing vintage pieces with modern accents, you can create a visually interesting space that is both stylish and inviting. The key to achieving this look is to choose pieces that complement each other in terms of color, texture, and style. Don't be afraid to experiment and try new things – after all, the beauty of eclectic design is that there are no hard and fast rules.
When it comes to incorporating old and new elements into your home design, it's also important to include professionals and work with a design studio that understands your vision and can bring it to life. You can choose one of the best design studios in Tel Aviv and with their expertise, attention to detail, and commitment to sustainability, they can bring your vision to life and create a beautiful, functional, and unique space. So go ahead and let your creativity soar as you mix and match different furniture pieces to create a home that truly reflects your personal style.
Use modern lighting fixtures to highlight vintage features
If you're lucky enough to have vintage features in your home, you want to make sure they stand out. One way to do that is by using modern lighting fixtures to highlight them. Consider placing a spotlight on your crown molding or installing an LED strip along your exposed brick wall. By using modern lighting techniques, you can draw attention to the character and charm of these unique features. It's an excellent way to marry old and new and create a space that feels both classic and contemporary. Don't be afraid to get creative with your lighting; it can make a significant difference in the overall ambiance of your home.
Incorporate vintage artwork or photographs into your decor
There's something special about incorporating vintage artwork or photographs into your home decor. Not only does it add a personal touch, but it also brings a sense of history that can be hard to come by in modern spaces. Perhaps it's the way that an old photograph transports us to a different time or the intricate details of vintage artwork that capture our attention.
Either way, adding these pieces to your home creates a conversation starter and a unique atmosphere that can't be replicated with cookie-cutter decorations. Plus, with countless options out there, you can choose pieces that resonate with you and give your home that truly one-of-a-kind feel.
Incorporate vintage accessories
Incorporating vintage accessories into modern design can be a great way to add a touch of character and charm to any home. By displaying antique books, trinkets, or other decorative objects on a modern bookshelf or display cabinet, you can create an eye-catching contrast that adds visual interest and depth to your space. Whether it's an old book with worn pages and yellowing edges or a unique piece of decor that has been passed down through generations, adding these pieces will instantly elevate the sophistication level in your home.
Not only do they provide an interesting conversation starter but they also bring with them stories from the past that can help make your home feel more inviting and cozy. So why not give this trend a try by incorporating some vintage accessories into your next interior design project? You won't regret it!
Consider using modern technology to update your home
Are you torn between modernizing your home's functionality and preserving its character? Well, there's no need to choose! With today's technology, it's possible to seamlessly integrate modern conveniences into an older home without sacrificing the unique charm and character that you love. Imagine walking into a beautifully restored Victorian-era living room, complete with period furnishings and stunning moldings, only to be greeted by a smart thermostat or lighting system that can be controlled with a simple voice command or touch of a button.
These modern touches can make your life easier while also enhancing the beauty and functionality of your home. So why not embrace the best of both worlds and use modern technology to update your home's functionality while still maintaining its character?
Mix old and new fabrics and textiles
Mixing old and new fabrics and textiles is a great way to add depth and visual interest to any room in your home. You can pair vintage patterns with modern geometric prints to create a look that is truly unique and eye-catching. This combination of styles adds a sense of history and character to the space, while also keeping it fresh and modern. One of the best things about mixing old and new fabrics is that it allows you to breathe new life into vintage pieces that you may have inherited or found at a thrift store.
So get creative, experiment with different fabrics and textures, and have fun incorporating this trend into your home décor!
Use statement pieces
When it comes to decorating your room, adding a statement piece can really bring everything together. An antique dresser with intricate details or a modern sculpture can become the focal point of your space, drawing the eye and capturing attention. Not only does it add a touch of personality to your decor, but it also creates a conversation starter for guests. Don't be afraid to mix and match different textures and styles to find the perfect statement piece that fits your unique taste. Let your imagination run wild and have fun with it!
Bring the outdoors inside
Bringing the outdoors inside has never been easier. By mixing traditional and modern planters and pots and filling them with a variety of plants, you can create a harmonious blend of old and new that adds a touch of nature to your indoor space. It's amazing how something as simple as plants can transform a room and make it feel more alive. And with so many planter and pot options available, you can easily find a style that matches the decor of your home. So whether you prefer minimalist modern or rustic traditional, there's a perfect planter out there waiting for you. Try it out and watch as your indoor space comes to life.
Play with texture by combining natural materials
Imagine walking into a space that not only looks visually stunning but also beckons you to touch and feel the different textures. By combining natural materials like wood and stone with more modern materials like metal and glass, you can create a space that is both unique and dynamic. The roughness of the stone and wood can be contrasted with the smoothness of metal and glass, creating a perfect balance. This approach not only adds character to your home but also creates a sensory experience.
Whether it's the roughness of a wooden coffee table or the coolness of a metal lamp, incorporating different textures is a surefire way to elevate your decor game. So go ahead and play with these materials to create a home that is not only visually stunning but also tactilely inviting.
With these creative tips, you can keep your home looking classic and timeless with a few modern twists. Whether you choose to add an antique-inspired armchair for a pop of color or introduce a striking contemporary sculpture, finding the balance between old and new accents will instantly elevate any room. Keeping up with current styles is important, but when finding that perfect blend of traditional and modern elements, you are sure to have a one-of-a-kind space that appeals to both your aesthetic and comfort. As you seek to achieve a harmonious design in your home, never forget to trust your creative instincts and lean into what speaks most to you!