The bedroom is a very important location to rest after doing stimulating activities on a long day. This is where individuals spend most of their time. We all need a cozy place to sleep and unwind after you get back from work so you can gain energy for the next day. Therefore, having a good bedroom layout is essential to make you feel safe and relaxed. So, it is very important to have a well-decorated and well-designed bedroom for your comfort and healthy sleeping.
For everyone, a bedroom is where you can release all the tension that you have from a long day of work. Therefore, you have to design your bedroom in a way that you can get sufficient and restorative sleep.
You will have a more comfortable and happy life with a well-decorated bedroom because after a nice night's sleep you will begin powerful and comfortable every morning. Here is some advice to help you find the finest type of design.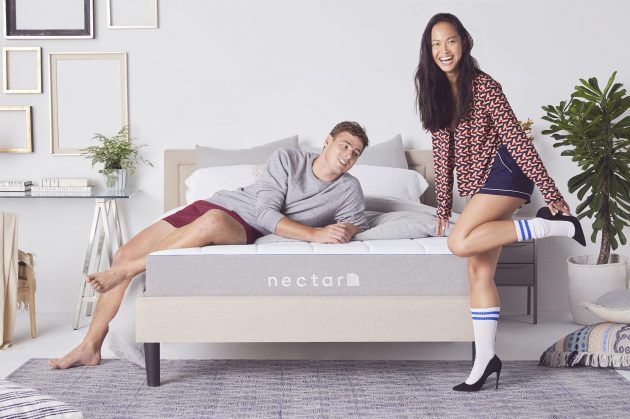 Find the right design
Designing your own bedroom can be deeply overwhelming. There are many colors and styles to choose from and you need to visualize the kind of sleep environment that you want. If you have the means, you can hire an interior designer so you can talk to an expert about your plans and avoid costly mistakes like having trouble opening the door because you got the wrong size or forgo checking the bed size dimensions.
Since the bedroom is one of the house's common spaces, it is often ignored. One of the first measures toward a great bedroom layout is to have an effective and well-designed floor plan that provides you all you want.
Pick the right colors
If the walls' colors get old and you get bored with them, then it's time to create some adjustments. Changing the colors of the walls is the easiest way to give your place a facelift. Depending on the mood or atmosphere you want to create, you should choose products that will suit your style guide. You can also choose the color trends of the season. Changing the paint is not really a costly upgrade, so you can do it every year. Make sure you don't go for bright colors for your bedroom because it won't encourage you to sleep.
Go for pastel colors, earth colors and neutral colors to decorate your walls, furnishings, and floor. It is very important to have the correct color scheme for your bedroom, as this will make it feel more pleasant, enjoyable and attractive to live in. Try relaxing colors such as silent blues, greens, and pastels that promote a serene atmosphere. You can still use them as accents on accessories such as pillows or artwork if you don't want to use light colors for the entire room.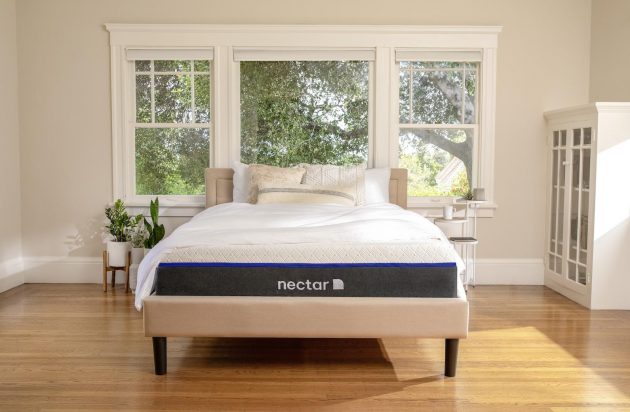 Choosing the right bed
Having the right bed for you is the most essential thing that you need to consider in your bedroom. If your bedroom isn't that large, you don't need to go for a big bed because it's going to make your space sound more crowded and uncomfortable. If you want your bedroom to look on point, you have to go on the right side of the bed. Having a supportive and comfortable bed with right mattress measurements can help you prevent from having trouble with getting a good night's sleep or waking up with neck or backaches.
One of the factors that can help you get a good night's sleep is having a fresh mattress. Using your mattress for a long time can make it saggy, so you won't be able to get enough comfort to fall asleep. Before buying a new mattress, make sure you conduct intensive research like which is better between nectar vs purple.
Moreover, there are some mattress stores that offer a 30 or 60-day cash back guarantee, so take the benefit of it and try it out before purchasing it.
De-clutter your space
Indeed, too much mess and confusion in your room can cause a lack of sleep. Having the right storage in your bedroom does not only clean your room but also clean your mind. Try to keep your bedroom clean and ordered so that if you get up at night, you don't have to worry about tripping over stuff.
With a simple arrangement, you must have the right furniture arrangement inside your bedroom. You can replace some hardwood furniture with cozy Bundle bean bags to create a more lazy environment. You need to make sure you've got the right positions to make your movements easy so you don't stumble. Most importantly, you must have the right wardrobe door types so you won't have trouble opening them.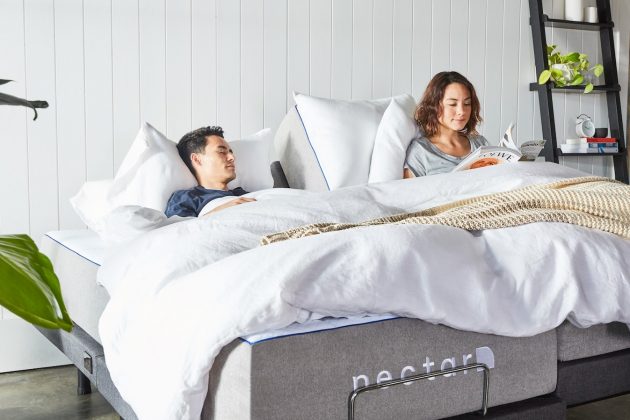 Look for a comfy bedding
Since the options are growing every year, linens and pillows are competing with the mattress on which is the most essential in a good bedroom. Choose a blanket, pillows, or comforter that feels smooth against your skin and give the warmth that you want. You have many options like memory foam, innerspring or even the more innovative latex hybrid mattress from Awara. Take a moment to try out pillows to discover which of those support your favorite sleeping position and neck.
Accent pillows are a choice of design that people may differ in taste. Try to bring it in and stack it in whichever you like. But certainly, choose a linen that you find appealing and soothing because it plays a significant part in your room's design atmosphere in addition to providing warmth and comfort.
Cover up your windows
Which comforts you the most: a room full of darkness or a room with bathed in the moonlight? Whether it's natural or artificial, light proves to be disruptive for sleep. Choose the best window coverage that supports your sleeping preferences, you can add some blackout drapes for additional darkness. You can use this window coverage as an area to improve the beauty and design of the room.
Put some love on the floor
Putting touches of rugs on the floor will make your feet love the luxurious feeling of being welcomed by a soft surface when you get out of the morning. If there are wood floors in the bedroom, consider layering under the bed an area rug. If you have a patterned rug, you can improve the design by laying an area rug over carpet for additional texture and pattern. If you don't have an area rug that complements your new bedroom design, look for the best-patterned area rug listed on rugs for sale.
Final Words
Your bedroom's design and appearance play an important part in determining your sleep environment. The decoration also affects the mood of the people residing in the house, so paying attention to every detail is essential. To get rid of anxiety and stress, having the right combination of decors and design is important. Adding ornamental touches enables you to make the spaces more attractive. To find one, you can look at the online shops that offer home furnishing products for more choices.