Canopies can be used for all sorts of purposes, but for a business, it could make a huge difference in how customers relate to your business image. They can be used at an outdoor venue to protect them from either the blaring heat from the sun or the rain, you can use them as a temporary extension of your existing floor space, or they can be utilized as an essential marketing tool.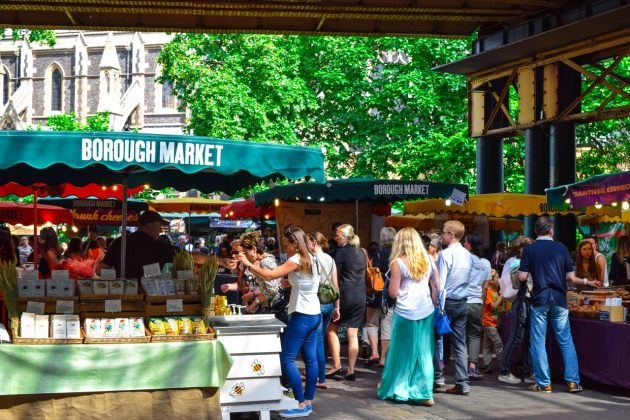 With all their possible uses, canopies are not a one-size-fits-all concept. If your business is preparing to create their own custom canopy there are several things you have to consider before you start. These suggestions can help you create the type of canopy that will make a difference for your business.
What Image Do You Want to Reflect?
Consider your business personality. You want your canopy to appear like it is an extension of your existing business. It should not look out of place. So, take your time and carefully evaluate all the various materials and options available, and choose only those that will make your business image stand out.
Material Selection
Aside from the heavy-duty fabric that is durable enough to sustain all sorts of environmental conditions, your canvas can be made from waterproof material or laminates. Think of where your canopy will be located and decide what is best. Some canopies are used to cover walkways, others may be used to protect customers from the sun's powerful UV rays or rain. Choose a fabric that you know will be able to withstand the conditions it will be exposed to so it will last for years.
Vinyl and polyester fabrics offer durability and waterproofing. Acrylic is more durable than the old-fashioned cotton blend canvas material, is also more responsive to different design elements and is waterproof. They are perfect for use in more humid climates because they are resistant to mildew and can withstand a great deal of wear and tear.
The Frame
One area of the canopy that doesn't seem to get much attention is the structure of the canopy. Ideally, you want to use the strongest material possible for the frame. While the frame is not usually visible to the user, keep in mind that the stronger it is the fewer legs you'll need to use. Therefore, steel is usually the best option, but it is not always affordable. Aluminum is usually cheaper for canopy structures but, you have to give up a bit of sturdiness in return.
Your choice of steel or aluminum will depend on how you plan to use the canopy. If you're going to use it often then you'll probably want to go with steel. However, if you plan to only use it only occasionally, the aluminum may be a better choice.
Design Selection
Think about how your canopy will be used. When deciding on design this is a very important factor. If it will be used as a permanent extension of your workspace, it will need to be much more durable than one that will only be used for a weekend affair. Canopies can be custom fitted to meet your expectations, so don't hesitate to be specific about the style you want.
The Roof
The final part of your design is the roof. While canvas tends to be more flexible and adaptable to most conditions, it is not the best choice if you're planning on using the canopy year-round. You want to get something that will hold its tension when it is put together. Any lack of tension in roofing materials will cause fraying of the fabric so make sure your design considers that factor.
Choose a fabric that has good tensile strength and can reflect the UV rays and is easy to clean. These are better suited for long term use and with proper care can last for as long as 20 years or more.
A good canopy can do wonders for a good business. Choosing a design that is function and stylish can be a great marketing tool.