What can be more exciting than renovating and designing a room?
Wait, you don't seem too excited…
Oh, I know, a limited budget can ruin the fun. But don't worry, there are many cool, cheap ways to work on your new bedroom! And here are the most efficient of them.
Paint the Walls
The color of the walls has a lot of power. It can influence your mood and create a completely different feel of the room, even if you've been living there for years. So, when starting to design a bedroom on a budget, consider painting it first. There are literally hundreds of wall paint brands and colors, so you will definitely find an affordable option. Besides, you don't really need that much paint for one room.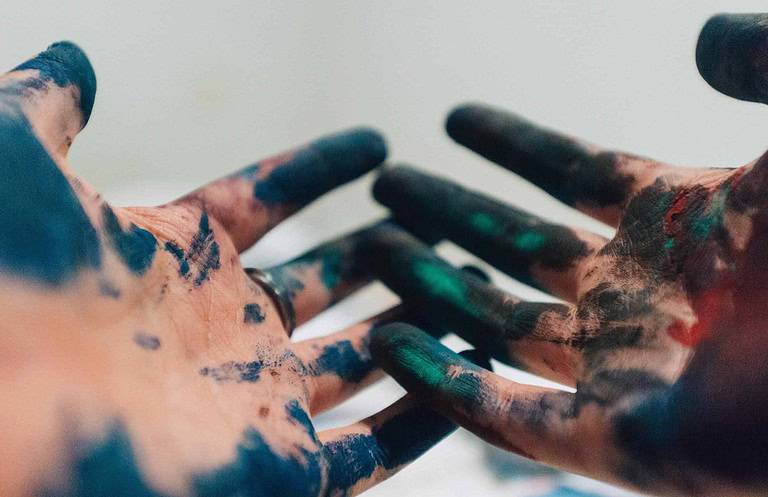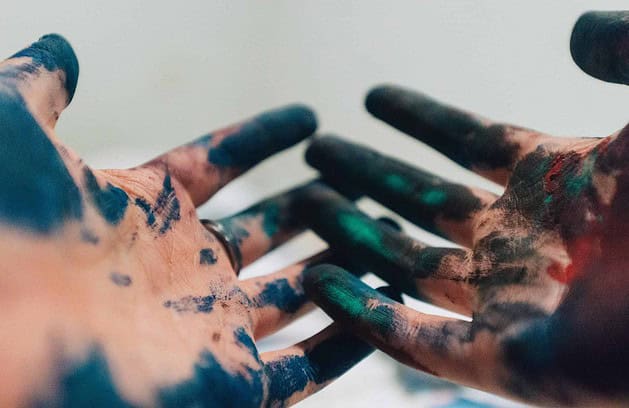 Now, picking the right color is very important. Each group of the spectrum has its peculiarities and characteristics, which will help you create a certain feel in the room. Of course, it is better to pick the color that you personally love, but keep a couple of things in mind:
Cool colors (like purple, white, blue, or green) create an illusion of a larger space.
Warm colors (for instance, red, orange, brown, yellow) pull the walls towards each other, making the room look smaller.
Bright colors are great, but they can be a bit overwhelming sometimes. Try to "dilute" them with plain furniture and accessories, or make one wall bright (this method is called the "accent wall") and the rest of them plain.
Do It Yourself
The cheapest (and the most fun) way to decorate your bedroom is to use your creativity and DIY skills.
And here's the best thing:
You are only limited by your imagination! There are tons of cool things you can do when designing a bedroom on a budget, including a headboard for your bed, wall decorations, pictures, furniture makeover, and so on.
Here's a quick tip:
One of the coolest ways to make your bedroom look stylish and cozy at the same time is to add some artwork to it. You can find cheap prints online (or even free images and artsy designs), print them, get a few cheap frames at Ikea (or thrift stores, garage sales, etc.) and hang the artwork on the wall. Simple, fast, and beautiful!
"Creating an accent wall in the bedroom (a wall painted the color different from the rest of the walls) is a great way to make your bedroom look fresh and completely different. Additionally, it can help you make the room look smaller or bigger (depending on the color you choose)."
Think About Versatility
When you are on a tight budget, you need to limit your expenses. How do you do that? By simply buying stuff that can serve you a dual purpose.
For instance, instead of getting a bedside table and a storage drawer, try to find a nightstand that has drawers or cabinets. This way, one piece of furniture can serve multiple purposes, and you won't have to spend more money!
You can also look for bed frames that are equipped with bottom drawers and bookcase headboards. If you have old, retro-looking suitcases, you can stack them on each other and use them for both storage and as a nightstand. Explore the options, use the space you have efficiently, and you will definitely save more than just a buck or two!
Reuse the Old Things
When working on a new bedroom, don't hurry to run to the store (or shop online) and spend your money. If you really want to design a bedroom on a budget, rummage through your house or apartment. Chances are, you will find many forgotten, unused things and pieces of furniture that can become a great addition to your new bedroom.
If something does not look quite fitting, you can always use your DIY skills. For instance, an old mirror can get a new life in your bedroom if you simply paint its frame a different color. You can also sew pillowcases using your old linens. The options are endless here – you just need to get a bit creative.
"If you are designing a smaller bedroom, avoid piling up the accessories. For instance, too many pillows on a bed will look overcrowded and bulky in a small bedroom."
Pick a Proper Mattress
Now, probably the best way to make your bedroom feel new and fresh is to get a good mattress. Don't worry, there are many affordable options online. Plus, many mattress companies offer financing to their clients, which means you can get pretty much any mattress that you want and pay for it little by little with the course of time.
Here's the deal, though:
If you need to design a small bedroom, you need to be careful with the sizes. It is important to pick a proper mattress size for both your comfort and the harmonious look of your bedroom.
Another thing you want to consider when designing a small bedroom and placing your new mattress there is where you put it. Design experts recommend placing the bed near one of the walls you see first when you enter the room. This creates a center of the bedroom in the most harmonious place space-wise.
"Many people prefer making a feature wall behind their bed, which is a nice touch to create a centerpiece in your room. You can hang some pictures or artwork above the bed. Or, as an alternative, hang a handmade wreath, a collage of herbarium, or some fairy lights."
Search for Sales and Bargains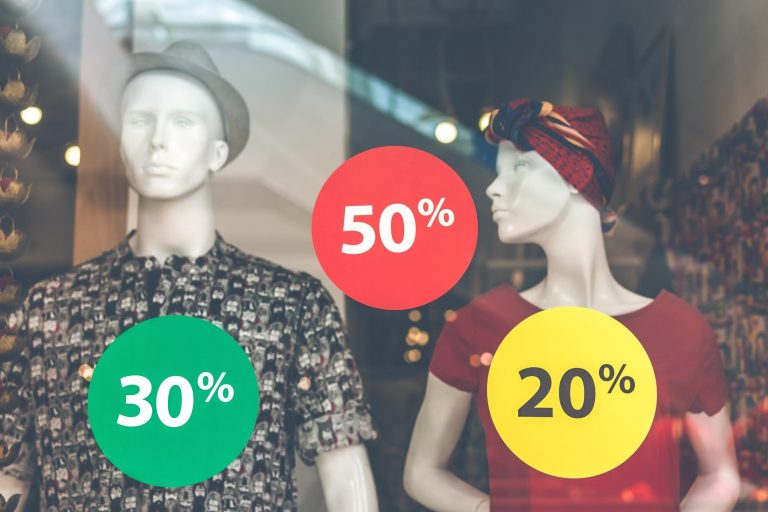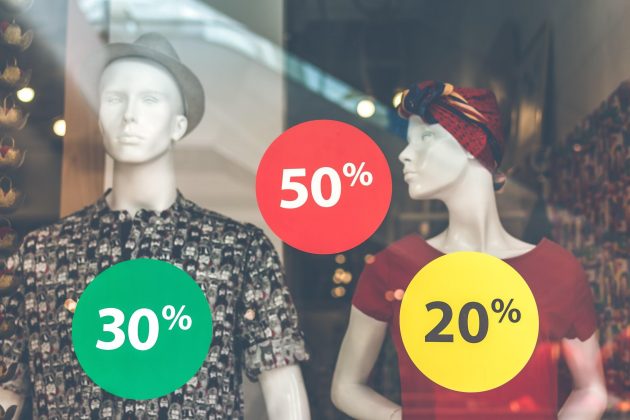 According to the universal law of sales, there are always sales somewhere! So, don't hesitate to search through discount sections in stores, online sales, and clearance aisles. You will definitely find something good for a good price.
Also, consider cheaper knock-offs. There's nothing wrong with getting those when you need to save some money. For instance, many stores like Overstock and Wayfair feature popular designs and styles at reasonable prices.
Have you already come up with a design for your new bedroom? Do you have any other ideas to save some money on this? Share your thoughts in the comments!