If you've been considering an update of your interior design, you might have heard about canvas prints – a custom decor solution that's growing in popularity country-wide. Thanks to their fine-textured surface and sturdy inner frame, canvas prints let you display your photos in an artistic way – giving you the best of poster-style printing and traditional artworks merged into one. They're perfect if you want to create a gallery wall with a contemporary twist.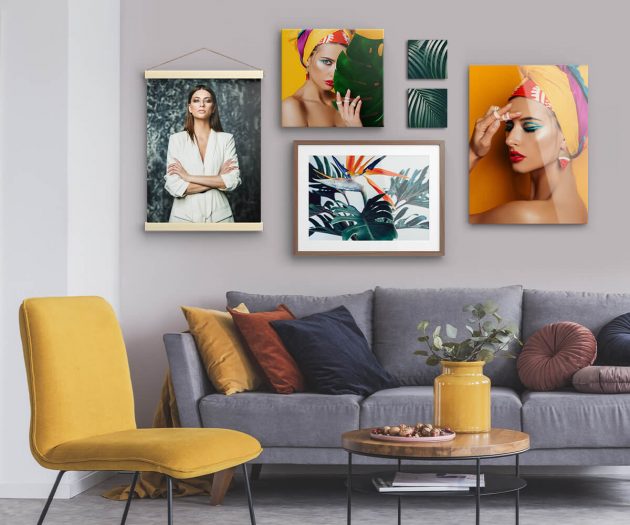 But how can you create a professional-looking canvas print display without spending too much time and money? We asked the printing specialists at CanvasDiscount.com, who provided this simple how-to that guides you through the process!
1. Choose a Topic
The main secret to a stunning wall art display is thematic consistency. But consistent doesn't have to mean repetitive – the idea is to focus on telling a story with your images.
Want to showcase your passion for the great outdoors? Think about a gallery of photo landscapes taken on your hikes in the countryside. Want to celebrate family? Create canvas prints showing your closest family members all doing what they love most – sports, cooking, reading…or just sitting down to a big meal all together.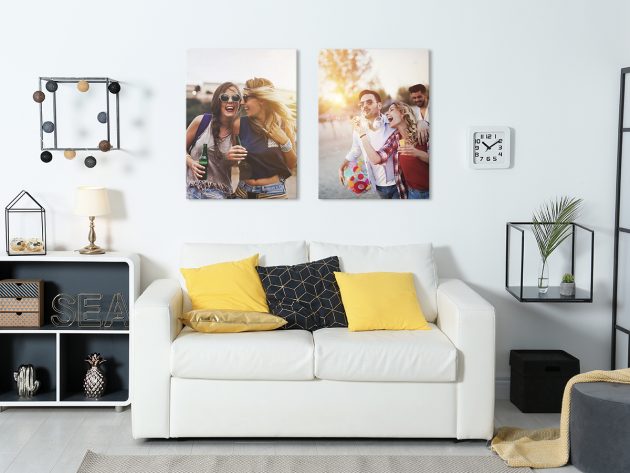 2. Choose a Canvas Size
Canvas prints come in a wide range of sizes – CanvasDiscount.com offers more than twenty print sizes, in square, rectangular and panoramic formats. With so many options to choose from, how can you make sure you choose the right size for your room?
If you're buying a single canvas, it's best to go big. Choose an imposing format that will become the focal point of your room – panoramic formats work particularly well here. But if you're planning to print several photos, combining small and medium-sized prints can be wonderfully effective – perfect for creating a vibrant gallery wall with a spontaneous feel.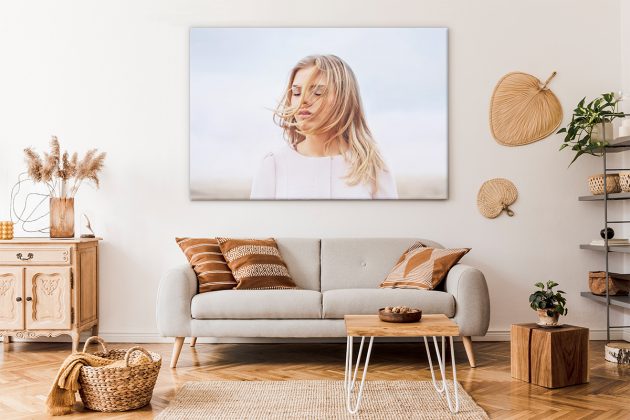 3. Choose a Print Layout
It's important to position your canvas prints correctly. Ideally, the prints should have at least two inches of breathing space around them. Hanging your canvas above a bed, couch or mantelpiece is a classic choice that can be given a modern twist by mixing different sizes or experimenting with asymmetrical print layouts. Before you start hammering and drilling it's worth marking out the positions of your prints with some Post-It notes, so you can adjust your layout until you're sure it's right.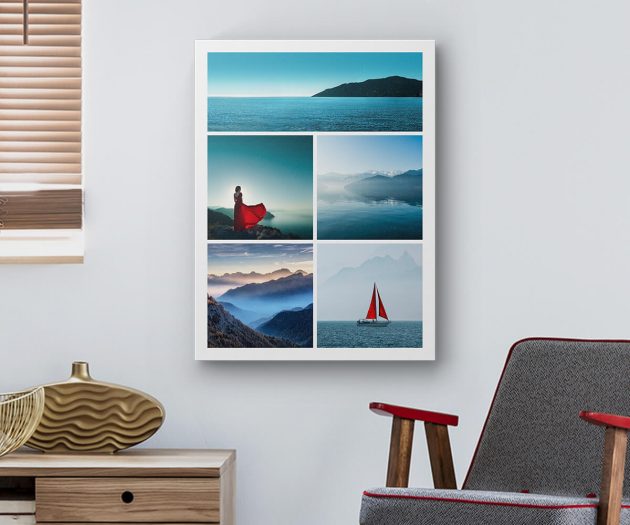 4. Choose an Edge Design
Canvas prints usually come in the "gallery wrap" design – the canvas fabric is wrapped over the internal wooden frames, giving the prints a pleasingly substantial look. If you're wondering what is a gallery wrap, we recommend paying a visit to the CanvasDiscount.com blog section.
If you choose a gallery wrapped canvas, not only the front but also the sides of the wooden frame will be covered by canvas fabric – meaning that the sides can be printed too. A choice of edge designs are available for the sides of your frame, and these designs are an important part of the overall aesthetic.
5. Place Your Order
Planning your gallery wall might take some time, but it takes only a few minutes to place a canvas print order. It's the easiest part of the whole project – just choose a respectable online provider, upload your pictures and head straight to checkout.
Note that many online stores – CanvasDiscount.com included – have a function that automatically measures the resolution of your photo. The site will then offer you only the print sizes suited to your image – avoiding the possibility of a print that's blurry because the original photo was blown up too large.
Creating top-quality wall art at home doesn't need to be difficult or expensive. Thanks to canvas printing you can turn any personal photo into a print fit for a gallery. So why not have a browse through your digital photo archives and pick some great shots that will brighten up your home and make a bold design statement?