In recent years, there has been an increased interest of foreign investors in Turkey's real estate sector. And it's easy to explain. The solar republic attracts with its mild climate, unsurpassed, and mesmerizing views of the Mediterranean coast, stable economy, and relatively low cost of living.
In addition, the country's policy is aimed at attracting investment from abroad in order to strengthen the economy. Therefore, the process of registering real estate has been greatly simplified since 2018. For foreigners, favorable terms of lending from financial institutions, a fast system for obtaining a residence permit and citizenship, and most importantly, the low cost of real estate is offered!
Of course, becoming the owner of modern apartments on the seashore in a resort area is not everyone's dream. And if this does not really hit the wallet, then it is generally a gift from above. So you should definitely take advantage of this opportunity. But how not to get into a mess because of ignorance of the peculiarities of the Turkish real estate market and bypass all the "sharp corners?" Let's try to figure it out in this article.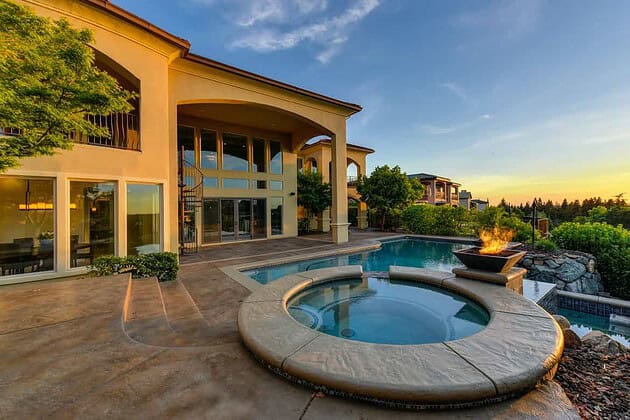 Benefits of Investing in Turkish Real Estate
There are 197 different countries on our planet, but why is Turkey so attractive? There is a whole pack of advantages of buying property in Turkey:
Healthy and mild climate – Turkey has a Mediterranean subtropical climate with humid winters and hot dry summers, so the weather is good all year round;
Clean beaches and sea – On the luxurious Mediterranean coast, there are beaches that are marked with a blue flag (international certificate of the environmental program for cleanliness and safety);
Possibility to recreate all year round – Having your own accommodation in a sunny republic, you will not have to look for lucrative offers from travel agencies and adapt to the terms of hot vouchers. You can come to the country at any time of the year and move into your own apartment;
Affordable cost of living – The cost of living in Turkey is significantly lower compared to other resort countries. Since Turkey is an agrarian country, it is possible to harvest fruits and vegetables from plantations all year round, which affects the low price tag for products. Among other things, the cost of utilities, transport, clothing is also much cheaper than in the EU countries;
Affordable housing prices – The cost of Turkish housing compares favorably with the price per square meter in other resort countries of Europe;
Developed infrastructure and landscaping – Modern residential complexes are being built taking into account the requirements of the most demanding foreign buyers and offering all the conditions for a comfortable life. Residents have access to gyms, swimming pools, saunas, playgrounds, parking spaces, relaxation areas, and barbecues;
Profitable financing options – Turkish banks provide foreign investors with favorable mortgage lending conditions. In addition, developers offer spacious apartments in modern complexes with an interest-free payment plan;
High return on investment – Buying an apartment in Turkey, you can count on both long-term and short-term money-back prospects. The apartment can be rented out at a very good price, especially during the high season. Within 2-3 years, the living space can be resold profitably at a price higher than the original cost. What is more, the freefall of currency Turkey has provided a lot of opportunities for foreigners seeking to get into the country's real estate market;
Simplified process of obtaining a residence permit and citizenship – When buying real estate in Turkey, foreign citizens can obtain a residence permit. According to the law, 5 years after the acquisition of a residence permit, a resident can apply for Turkish citizenship. However, if the apartment costs $ 250,000 or more, then you can get a Turkish passport and apply for citizenship in just 2-3 months.
All these factors, along with a Turkish economic growth of 7.4% in Q3 2021, can dispel all doubts about which country is better to choose for buying real estate. Turkey can not only delight with natural wealth and the enchanting Mediterranean but also provide a solid foothold for a decent living.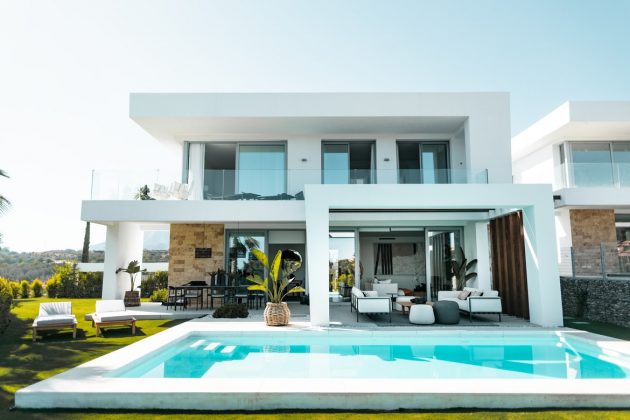 Types of Real Estate in Turkey and Their Features
In Turkey, the real estate market is quite diverse, and buyers are offered a wide range of real estate object types for various financial capabilities. Let's take a closer look at all the options for Turkish real estate:
Apartment – an apartment in an apartment building;
Penthouses – luxury apartments with large panoramic windows, which are often located on the upper floors of modern residential complexes;
Duplexes – two-level apartments in multi-story residential buildings. They can be located both on the ground floors and in the middle of a multi-story building;
Townhouses – apartments in a separate complex, which has two or three floors with a separate entrance;
Villas – two and three-story multi-bedroom mansions that have their own territory around the house.
Factors Affecting the Cost of Housing in Turkey
And now it's time to find out what determines the value of the real estate in Turkey. Let's dive into these:
District – it is quite logical that the cost of living space in the capital or a large metropolis will be slightly higher than in a small town;
Remoteness from the sea – the further the residential complex is located from the coastal zone, the cheaper the price will be;
View from the windows – if the windows of the apartments offer a gorgeous view of the azure coast of the sea or the slopes of local mountains, the cost will be higher;
Floor – elite penthouses are often located on the top floors at a high cost, whereas budget housing is located on zero floors;
The number of rooms and the area – everything is simple here – the larger the area is, the more expensive the apartment will be;
The infrastructure of the complex – apartments in the residential complex, which offer additional services in the form of parking, a fitness room, a swimming pool and a sauna, security of the territory, will have a higher cost;
The condition of the apartment – housing with the expensive renovation and equipped with exclusive furniture and modern appliances has a price tag several times higher.
The human factor also plays an important role. Often there are situations when the owner urgently needs money and is ready to lower the price of housing. Do not forget, Turkey is a country of trade, you must definitely bargain here.
Final Say!
In this post, we have covered all the most important points related to Turkish real estate. We hope that this information will help you with the choice, and the upcoming purchase will bring you positive emotions and benefits.