As homes get bigger, homeowners are reaching a point where they're extremely frustrated by the maintenance and upkeep that's required to keep a house in tip-top shape. As a result, the newest trends and terms in new construction and residential remodeling are "low-maintenance" and "maintenance-free."
5 Tips and Solutions for Lower Maintenance Homes
While there might not be such a thing as a totally maintenance-free home, you can significantly reduce the burden of homeownership by designing a house that requires less of your time and attention.
Here are some tips and solutions:
1.Install a Central Vacuum
Installing a central vacuum in your house is a no-brainer when building a house. They're extremely convenient and, honestly, don't cost very much when integrated into your building plans from the very start.
With a central vacuum, you don't have to haul a heavy vacuum cleaner up and down flights of stairs, fight with cords, or deal with any of the traditional hassles that people have when vacuuming. Simply plug your hose into the opening on the wall and start cleaning.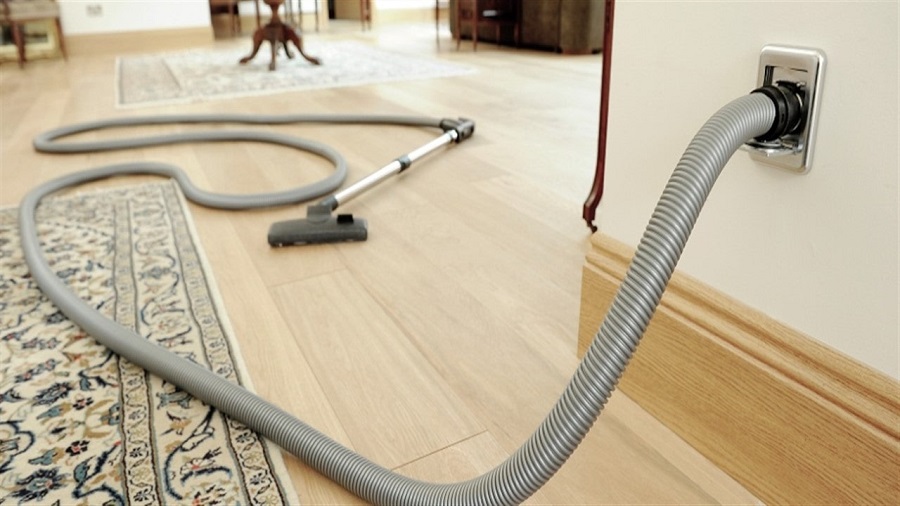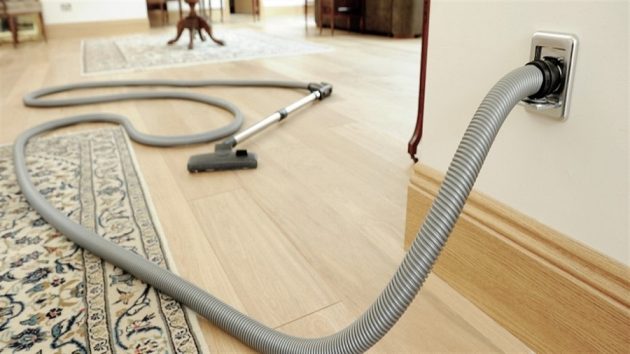 2.Use Engineered Hardwood
We can all agree that hardwood flooring takes a home's aesthetic to another level. It's classy, luxurious, and just looks good. But traditional hardwood flooring can require a lot of maintenance and upkeep. It scratches, fades, and can be damaged by water. Thankfully, there are other alternatives, such as engineered hardwood.
"Engineered hardwood has a real wood top layer. Not only is it less likely to scratch, stain, or become otherwise damaged, it can also be refinished if necessary without the expense or hassle of replacing a portion of the floor," flooring installation expert Jason Brubaker writes.
If you're looking for a real hardwood look without the same level of upkeep, go with an engineered option. And since the top layer is real wood, most people will never know the difference.
3.Install LED Lights
The old incandescent lights that most of us grew up using are no longer the best option – particularly if you want a low-maintenance home that doesn't require you to swap out bulbs frequently.
Whereas the average incandescent bulb might only last a few months, newer LED bulbs have manufacturer estimates of five to 20 years. And even if those ranges are often overestimated, you can generally expect to get four to eight years out of an LED bulb, even in the most extreme use cases. So go ahead and fit your lights with new LED bulbs; this is one less thing you'll have to worry about.
4.Opt for a Slate Roof
If you plan to be in your home for the long-term, you should talk with your builder about upgrading from traditional architectural asphalt shingles to more durable roofing materials like slate.
Architectural asphalt shingles generally last for up to 30 years and cost somewhere between $2 to $3 per square foot. Slate, on the other hand, lasts for 100 years or more. You pay for that durability – usually $4 to $6 per square foot – but probably won't have to do anything with it for the remainder of the time you own the home. Clay tiles are another good option that last 100-plus years, but you can expect to pay more than $10 per square foot.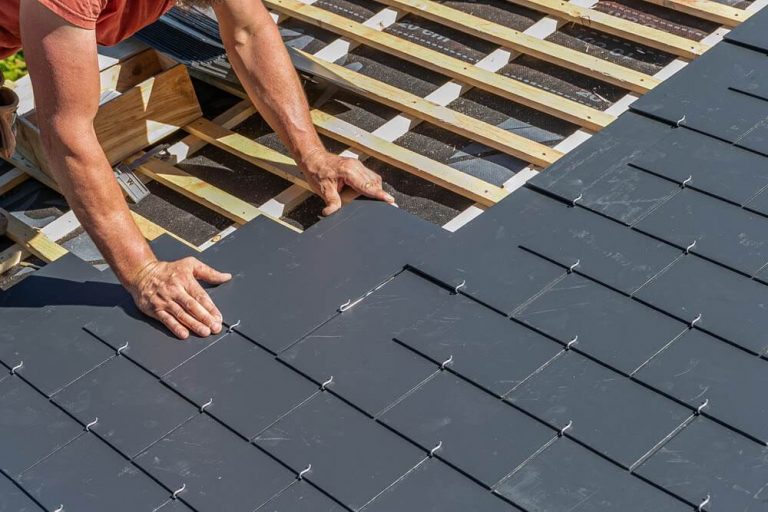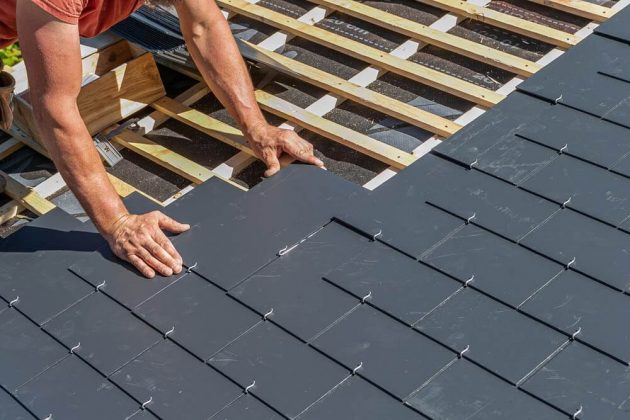 5.Use Lots of Hardscaping
Unless you're going to hire a professional landscaping crew to maintain your yard on a weekly basis, we don't recommend going too crazy with grass, flower beds, and other "softscaped" areas that require lots of attention. Instead, try incorporating more hardscaping on your property. Things like rocks, gravel, pathways, and hard surfaces are much easier to clean and maintain.
Blessing or Burden?
Owning a house can be a huge blessing in your life. It offers a warm, safe place to raise a family, nurture children, and be hospitable to friends and loved ones. The right home can weave itself into the fabric of your family. It's the conduit through which life happens. But if you aren't careful, a house can be a massive burden instead – weighing you down, suffocating your finances, and leaving you with little-to-no free time to do the things you love.
There are plenty of unique factors that influence whether a house is a blessing or a burden. However, in many respects, it comes back to how much of your time and energy it takes to clean and maintain the house.
By building a low-maintenance home that only requires small amounts of energy and effort to keep up, you lower the stress and burden of homeownership and get to enjoy more of the blessings and benefits that come from owning your own home. That's the goal!