Painting walls and glossing skirting boards can be a very time consuming process but it's often the first port of call when you want to add colour to your home. If you're renting or planning to move within a few years, you might not want to commit to repainting before you move out.
Luckily there are some easy ways to keep your neutral palette while adding bright new hues. Here are three ways to add colour to your home without painting.
Contemporary rugs set a colour theme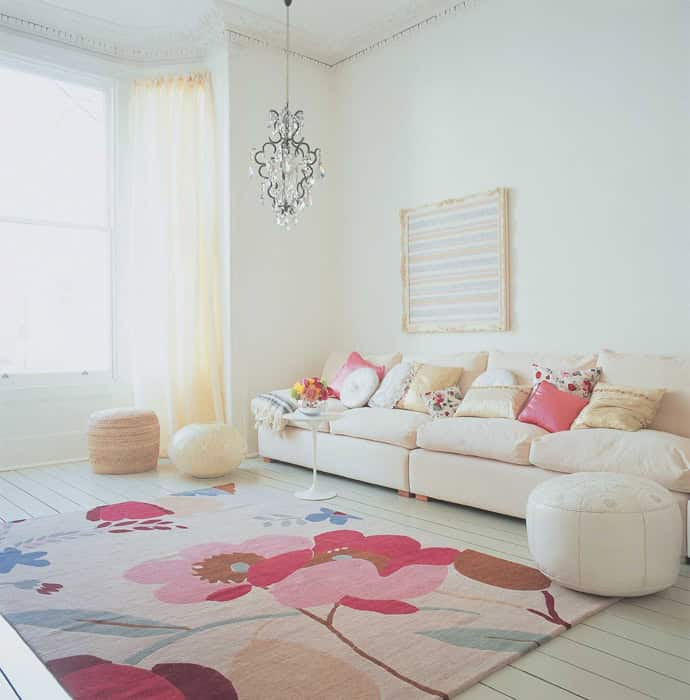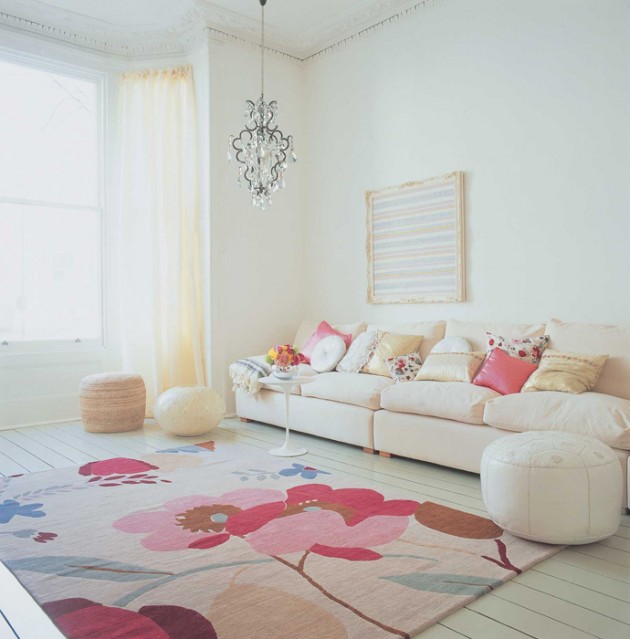 Rugs are typically used to create softer flooring in homes with bare floors, such as wood or laminate. Additionally, they can be used to avoid scraping from furnishings on non-carpet floors.
Not only will you be able to enjoy the practical benefits, such as warm feet in the winter, but you can also add a colour statement to your rooms. By choosing a bold colour for your rug, such as maroon or lilac, you can create a theme with other objects in the room by adding other furnishings in similar shades.
Handmade rugs in particular are a great investment for a lifetime and come in timeless styles. London rug designer Bazaar Velvet offers a selection of meticulously hand-knotted contemporary rugs in both classic and art print styles, and you can easily browse by colour on their site.
Feature the bold: the power of primary colours
Utilising a bright and bold colour, can easily be overpowering. But when used tactfully and in moderation, exciting colours such as yellow can have a transformative effect on your home.
Homeware designer Reveny has created eye catching rooms using a single statement piece. In one example, a rich, egg yellow cabinet radiates an aesthetically pleasing vibrancy when set against a grey sofa, white walls and muted tone furnishings.
Even basic home essentials can enliven a room. For example, the brand Brabantia, known for combining practical resilience with classic design, have a collection of colourful bins that can really inject style into any mundane kitchen.
For quality items without the cost, consider discount homeware stores. Mahahome's Brabantia bins in particular come with a "lowest price guarantee".
Decorate your walls, even without paint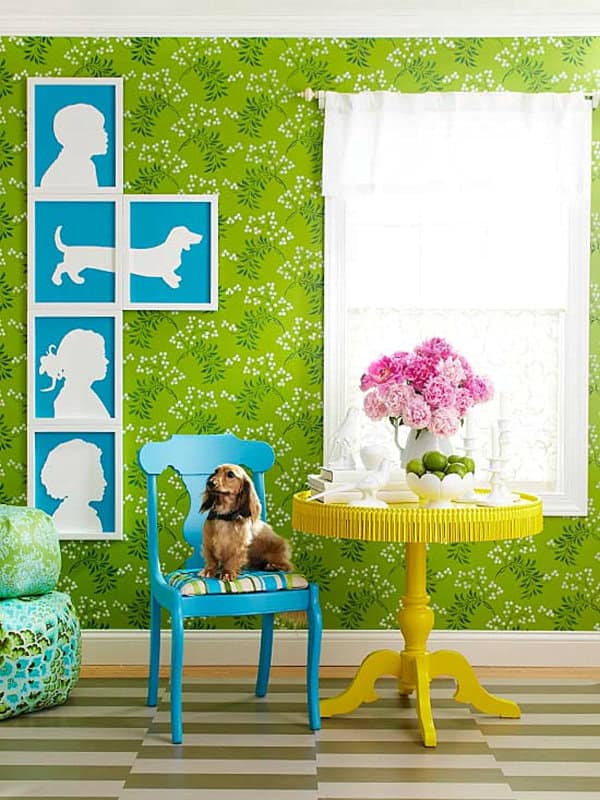 Though you may want to avoid making too many holes that will need filling, walls hangings can make for impactful decorations. A few hanging nails will give you a multitude of decorative uses without the effort of painting.
Family photos, both old and new, make for very personal touches to your home decor. Sets of images, either separately framed or in multi-frames, will add dimension to your wall decor.
Pictures are a timeless choice but you can find more unexpected hangings if you are willing to be daring. For example, rugs as wall hangings can give you the benefit of interesting textures, macrame statement pieces could create unique mixed-media talking points, and colourful hanging baskets for plant pots and terrariums will give a breath of nature to your home.
By adopting a few of these ideas you're sure to add pizazz without a lick of paint.