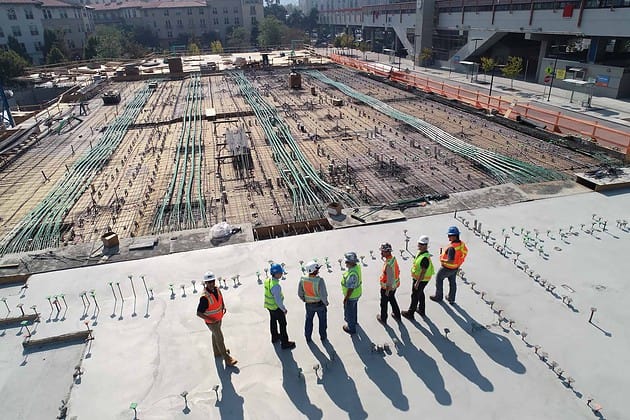 With electrical fires being the fifth leading cause of fires in commercial buildings, you want to make sure that you choose the best company to take care of your exposed applications. If you settle on any carrier, you might end up with no building or place of business if anything catches on fire or if the exposed applications are not covered correctly.
Read on to learn how you can choose the best carrier for your exposed applications.
Fiberglass Conduit System Option
If you are looking for something that lasts a while we recommend opting for a company that offers fiberglass as the material they use. When the company strictly uses above ground electrical conduits made out of fiberglass, you can expect this to last longer than PVC. A major bonus of this option is that because it is nonmetallic, it will not corrode or rust. It is also non-toxic and fire-resistant.
Although some people believe that fiberglass costs more, it is actually a more economical installation in comparison to coated steel and PVC. Fiberglass is a much lighter option also.
Time in Business
You also want to see how long the company has been in business. The longer they have been around the more experience they have with dealing with exposed applications. More experience will equate to a job well done and possibly also a guarantee that their work is up to par with industry standards.
The last thing you want is to deal with an electrical fire because of a faulty installation. It is imperative to look at the design of a building to make everything safe in case a fire breaks out. This is known as fire engineering, and you want the carrier to incorporate the most effective design to increase safety for you and those working in and near the building.
Follow OSHA Guidelines
Something else you want to see is if the company follows Occupational Safety and Health Standards (OSHA). If they follow this, you can rest assured that none of the wiring systems are exposed.
OSHA has strict guidelines such as "boxes shall be closed by suitable covers" or "covers for boxes shall be permanently marked HIGH VOLTAGE." These are just 2 examples of why finding a company that follows OSHA standards is a good idea.
Waterproof Caps
You also want to make sure that the carrier uses waterproof caps when it is applicable. Any work being done outside and underground should take mother nature into consideration. Unfortunately, because waterproof caps are not reusable, some carriers will attempt to skimp and not use waterproof caps.
Do not go with a carrier that is not using these caps. Skimping out on these caps can lead to a short somewhere in the future.
Reviews
Something else you want to look for in a carrier is reputation. Read the reviews of the company because this will give you insight into how satisfied others have been with their service. Make sure that you look at both positive and negative reviews.
If there are any negative reviews, take note to see if the company answered the negative reviews. The key is to see how they answered and if they answered. When a business takes the time to answer a negative review, it is a sign that they care about its reputation.
Also, look for any patterns in the reviews. Common negative or even positive reviews are a sign that their delivery is consistent. The more reviews you read the better because a larger sample will give you a more diverse understanding of the company.
While you are reading reviews also check out the reviews for the company's competitors. This will allow you to see if the competitors are doing better, about the same, or worse than the potential company you are considering going with.
Double-check the BBB website to see what their rating is on the Better Business Bureau. This rating will give you an idea of how the BBB feels that the business interacts with its customers. The BBB website is a site that anyone can go on and file a complaint about a company they are not happy with.
BBB has been around since 1912, so being around for over 100 years has made them stay on top of ensuring that the company is trustworthy. Keep in mind that the Better Business Bureau reports on both non-accredited and accredited businesses.
If the business is accredited this is a sign that the company really cares about its reputation. They took the extra step to follow the requirements to become a BBB Accredited Business. These requirements entail quite a bit of extra work, so if a company is willing to put in this time then it is a sign that they are reputable and want others to see them this way.
Quality
One other thing to keep an eye on is the quality of the conduit system and the epoxy used. You do not want the carrier to use poor-quality materials that will fuse or melt in the event of a fault. High-quality materials will also provide strong impact strength along with corrosion resistance.
The quality will also ensure that no matter what the temperature is you won't have to deal with melted wires. Even during the summer, you won't have to worry.
Now You Can Choose a Reliable Carrier
We hope that now that you learned our tips for choosing a reliable carrier for exposed applications you are feeling more confident about making a decision. The goal is to choose someone you can trust to do the best job from the start so that you don't have to deal with any headaches in the future.
Remember that this is not a project that you want to choose solely based on how much it costs because you need a job well done. Make sure that you don't go with the first carrier you are considering because you can't take this decision lightly.
We have more tips so make sure you continue browsing this section for more guides.