There's no doubt that a well-decorated home can be a great source of comfort and joy. It can be a place where you can relax after a long day at work, or spend time with family and friends. And while many people believe that spending money on home decor is unnecessary, the truth is that it's one of the best investments you can make.
Think about it – your home is likely to be the biggest purchase you ever make. Why not make sure it looks its best? By investing in things like furniture, paint, accessories, and carpets, you can create a space that truly reflects your personality and style. Not only will you enjoy living in it more, but you'll also have a valuable asset that will increase in value over time.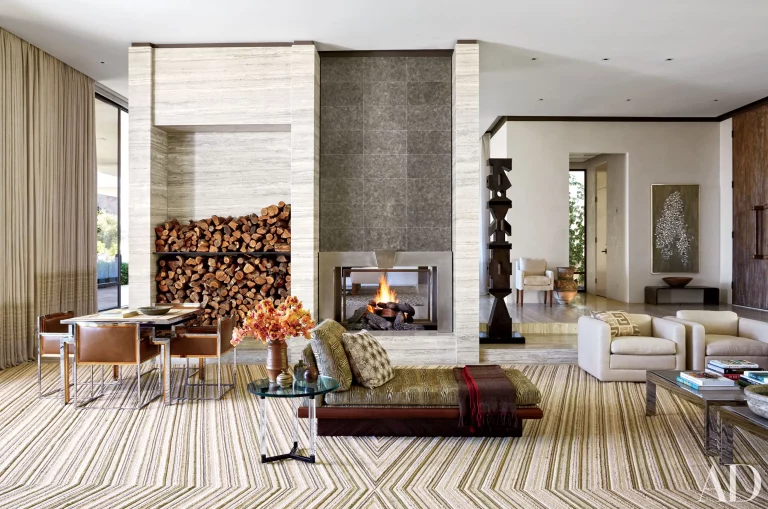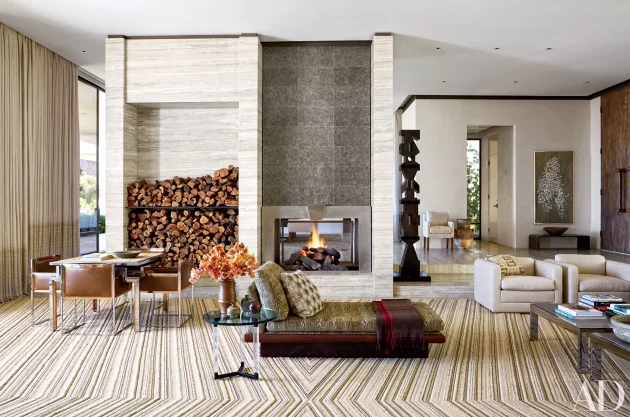 One of the best ways to transform the look of your home is to install a classic fireplace. Not only will this add a touch of elegance and sophistication, but it can also be a great source of warmth during the colder months. If you've been thinking about adding one but are not sure whether it's the right choice for your home, here's how it can transform it to perfection.
It Can Make Your Home Feel More Elegant
If you want to give your home an instant dose of elegance, then there's no better way to do it than by installing a fireplace. It will become the centerpiece of your room and will add a touch of luxury that cannot be achieved with any other type of home decor.
Depending on the style of your home, you can choose from a wide range of different fireplace designs. However, if you want something truly unique, then you might want to consider having a custom-made one installed. This will ensure that it perfectly complements the rest of your home and gives it a look of opulence and sophistication. Most of Acucraft's wood-burning fireplaces can be customized to meet your specific needs and preferences. This way you can still enjoy the smell of a real wood fire, while also ensuring that it perfectly fits in with the elegant style of your home.
It Can Turn Your Modern Home Into A Timeless Masterpiece
If you live in a modern home, chances are it's decorated with contemporary furniture and accessories. While there's nothing wrong with this, it can sometimes feel a little cold and impersonal. The best way to inject some warmth and personality is by adding a touch of classicism.
A fireplace is a perfect way to do this. It will instantly turn your home into a timeless masterpiece that is sure to impress anyone who steps inside. And since it's such a versatile feature, you'll be able to find one that perfectly suits the style of your home. If you want to take things a step further, you can also install antique-style mantelpieces and surrounds. This will give your home an even more luxurious feel. Even though you can find electrical and gas-powered fireplaces that look like the real thing, traditional wood-burning models are the best option if you want to achieve a truly authentic look.
It's The Perfect Focal Point For Your Living Room
The living room is one of the most important rooms in your home. It's where you spend most of your time relaxing and entertaining guests. So, it's important that it has a strong focal point. This is usually the television, or a piece of art hanging on the wall. But if you want to create a more inviting and intimate space, then installing a fireplace is the way to go.
It will become the natural center of attention in the room, and you can arrange your furniture around it accordingly. This will create a warm and inviting atmosphere that is perfect for entertaining guests or simply spending time with your family. And if you have an open-plan living space, then a fireplace can help to define the different areas. For example, you could use it to delineate the dining area from the lounge or the study from the living room. Just make sure that it's placed in the most strategic location possible.
It Can Turn Your Bedroom Into A Romantic Retreat
One of the most popular uses for a fireplace is in the bedroom. This is because it can instantly turn the space into a romantic retreat. If you want to add a touch of luxury to your bedroom, then installing a fireplace is the way to go.
There are many different ways that you can use a fireplace in your bedroom. For example, you could install one that doubles as a built-in headboard. Or, if you have an existing fireplace that's not being used, then you could simply move it into your bedroom. Whichever option you choose, make sure that it's placed in the most strategic location possible. And if you want to take things a step further, then consider adding some luxurious finishing touches like candles and scented oils. This will help to create a truly romantic and relaxing atmosphere.
How To Pick The Perfect Fireplace For Your Home
Now that you know how installing a fireplace can transform your home, it's time to pick the perfect one for your needs. Here are a few things to keep in mind:
The size of your room: Make sure to choose a fireplace that is proportionate to the size of your room. If it's too small, it will look out of place and will be dwarfed by your furniture. On the other hand, if it's too big, it will make the space feel cramped and cluttered.
The style of your home: As we mentioned before, fireplaces come in a wide range of different styles. So, make sure to choose one that fits in with the overall aesthetic of your home. For example, a rustic stone fireplace would be perfect for a country cottage, while a sleek and modern design would be more suited to a contemporary home.
Your budget: Fireplaces can range in price from a few hundred dollars to several thousand. So, it's important to set a budget before you start shopping around. This will help you to narrow down your options and find the perfect fireplace for your home without blowing your budget.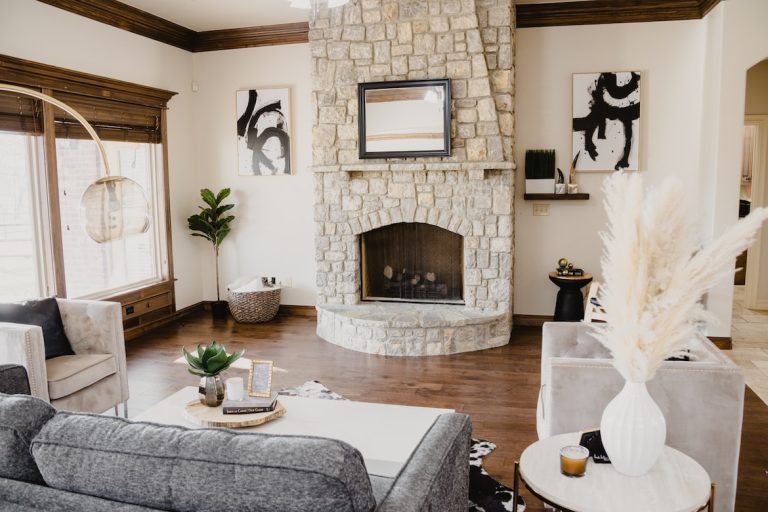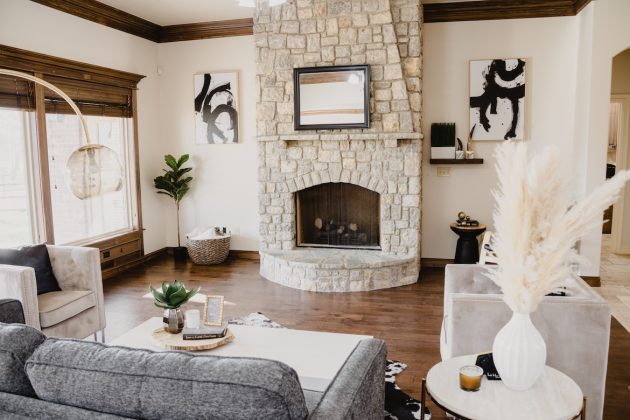 As you can see, adding a fireplace to your home can have a profound effect on its overall look and feel. From creating a focal point to adding a touch of luxury, there are many different benefits that come with this simple home improvement. So, if you're looking for a way to transform your home, then installing a fireplace is the perfect place to start. Just remember to keep the above factors in mind when choosing the right one for your needs.