The money is important. We spend most time of our days earning that. Yet, we never have enough. This lack of resources ends up killing so many of our little wishes and giant materialistic wants.
The feeling of revamping your entire room also falls under this category too sometimes. However, the thing with bedrooms is that they can be changed pretty quickly and easily. So you don't have to throw all the stuff from your bedroom and buy entirely new things to accomplish the goal of design rebirth.
I think just focusing on the bed will give some really surprising results. The bed sheets and quilt covers play a very important role in what your room look like throughout the day. So the idea is very basic and simple, we are trying to change the way you dress up your bed.
First of all, you must accept that there is a hidden pattern in the way you shop. You tend to be more drawn to certain designs and colors than others. It is a good thing because now you have so many colors and design to explore and discover in order to get the new exciting revamped look of the bed area.
The process to this design idea is pretty simple;
Step#1: Go for the exact opposite of your shopping preferences in bed sheets and quilt covers in terms of design.
Step#2: Select the colors you have never used before in the room.
Step#3: Change the fabric of your choice too. If it looks different then it must feel different too to reaffirm your little revamp fantasy.
I have selected a few quilt cover sets from the leading online store www.izzz.com.au to give you a better and visual idea. Here we go;
Hand Drawn Geometric Quilt Cover Sets by KAS Australia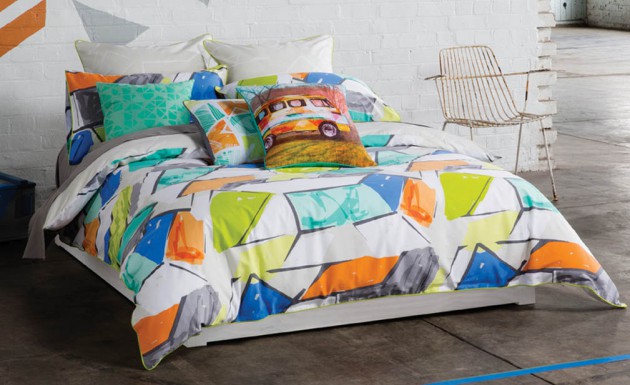 You can see it is quite a setup for your bed. The white in here is enough to neutralize the colorful hand drawn geometric pattern on the quilt and pillows. You must also notice the colors are not that bright. They are slightly sharp but mix and matched in a way that it doesn't look heavy.
This design is a perfect change for moms who have toddlers because, with kids around, women say goodbye to white elements in the room as they are easily stained. However, this particular design has more than enough colors to protect its whiteness.
Linen Cotton Quilt Cover Set by Bambury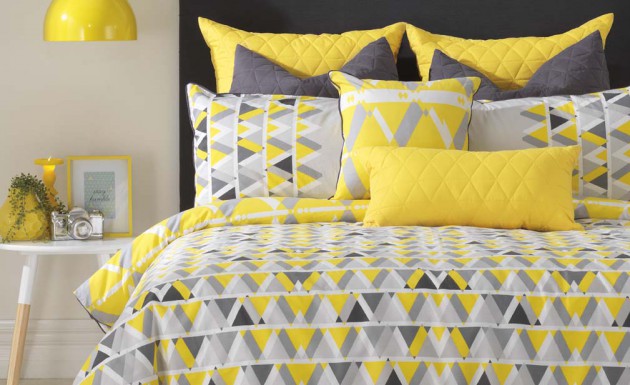 You might say that it is just plain sheets and quilts but you must admit the minimalist patterns on the cushions are commendable. Also, in this particular combination, it is all about the correct color contrast. It is noticeable how the yellow, white, and gray make a perfect color combo. It is simple but refreshing and exciting at the same time.
Also, these plain and minimalist designs are not much preferred by people for their bedroom. So by choosing it for a change, you will be bringing an entirely unique twist to the bed, which is our intention here.
I have shown you the two particularly classy and enticing designs. There is a whole collection of absurdly phenomenal designs at the online shop. You will be able to discover new realities in geometric patterns, plain quilt cover sets, crinkled fabric, and so much more. Also, this online store has all the leading brands like KAS Australia, Bambury, Bianca, etc.
So the budget might be tight but a bed-focused drastic change might quench your thirst for redecoration for a while.