Project: Hillside House
Location: Mill Valley, CA, USA
Architects: SB Architects
Construction: McDonald Construction & Development
Year: 2010
Area: 2,116 sq m.
Photographer: Mariko Reed
A beautiful, contemporary residence on a hillside surrounded by untamed nature and overlooking the bay and the skyline of San Francisco might sound like your dream house but that is actually the brief description of a home already built in the hills of Mill Valley, California.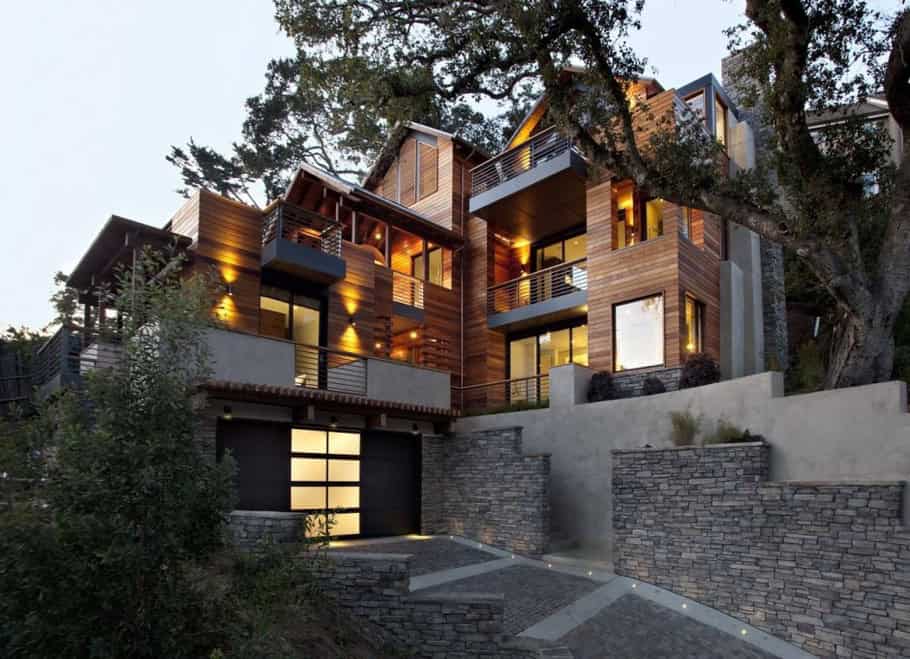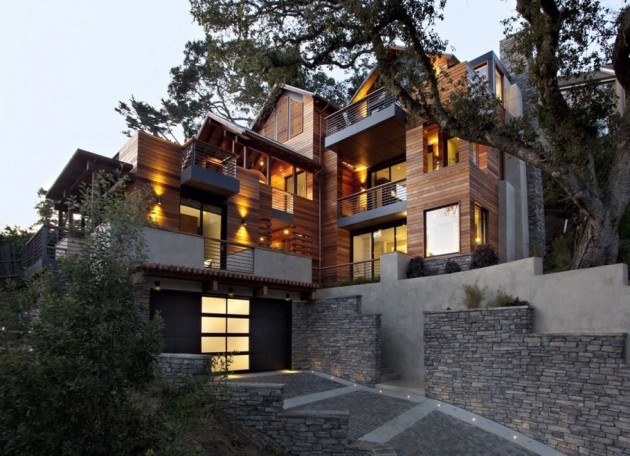 From the architects: "Nestled in the hills of Mill Valley, California, just across the Golden Gate Bridge from San Francisco, Hillside House has just received certification as the first LEED for Homes Platinum custom home in Marin County, and one of only a handful in Northern California.
The Hillside house is designed by SB Architects which is an international firm based in San Francisco well-known for the design of luxury resorts and mixed-use projects around the world. The construction part of this home was realized by the well-known green builder McDonald Construction & Development. The collaboration between these two firms has resulted in a home that shows what is possible by combining high design with high sustainability.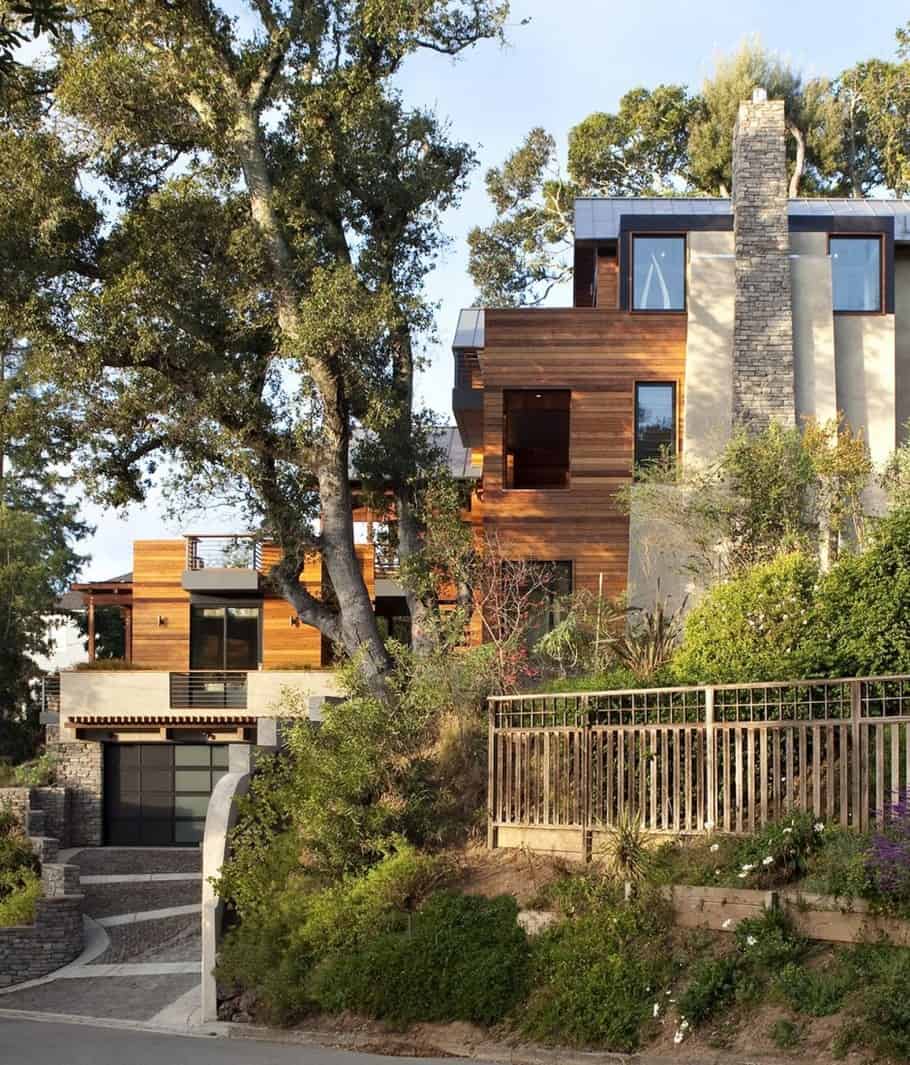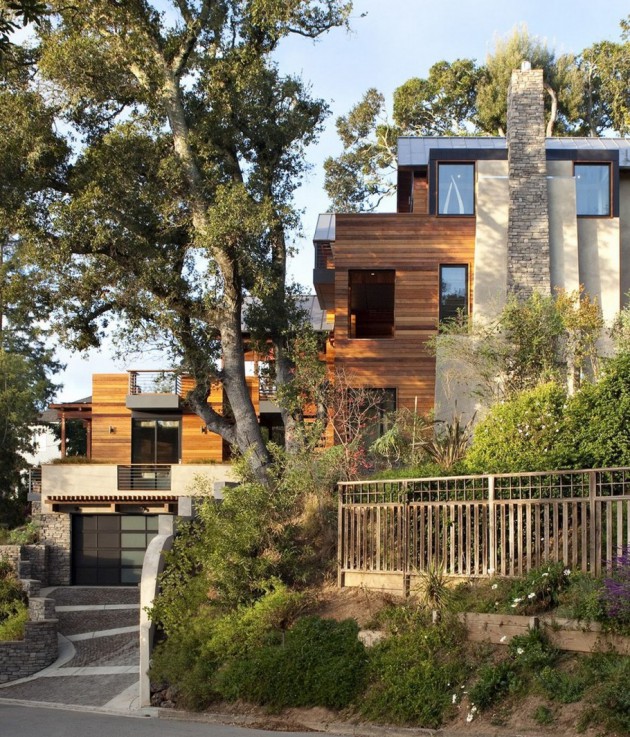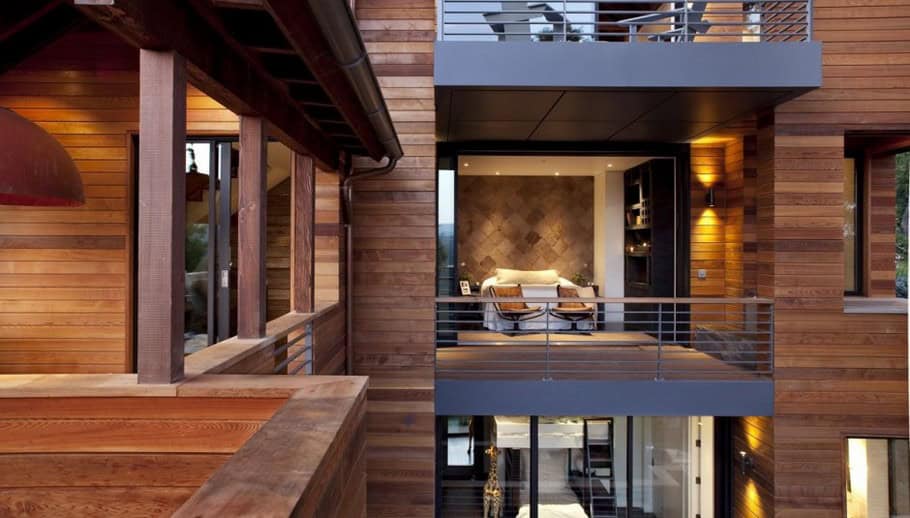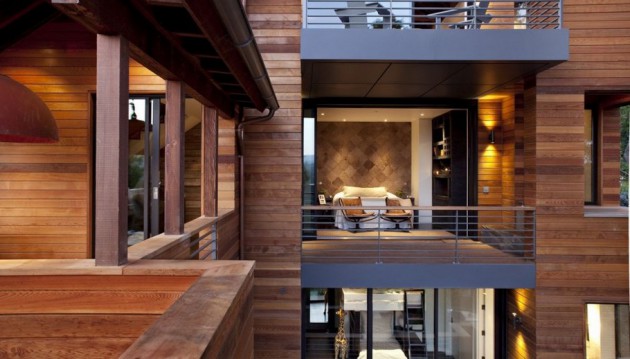 The Hillside house is a four-story home with its exterior clad with beautiful, sustainable Western Red Cedar siding. It is set on a steep hillside that provides for a very vertical design which has resulted in having living and private zones situated on multiple, separate floors. The best part is the outdoor and covered terraces and balconies which capitalize on stunning views of the bay and the San Francisco skyline.