Modern interiors are all about playing with the neutral colour palettes and staying true to the minimal decorating style. But looking back to the past for inspiration is never out of trend. So rather than going blindly for common industrial trends, people are shifting towards the sleeker side in the pattern, with a metallic tone, use of the vintage techniques, and contemporary blending with the modern trend to get the royal and luxurious interior. Consequently, some vintage elements are re-emerging in new elegant forms.
To that point, we have fallen in love with decorative glass accessories that represent a perfect scenario of the past era in your modern home. Of course, there is an extensive range of glass lightning in the market, but nothing can beat glass chandeliers to bring a classy touch of vintage charm to your interior. Besides, some glass wall lamps should create a festive atmosphere at home irrespective of the occasion.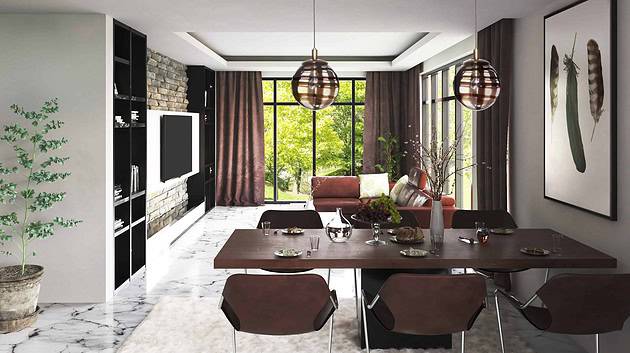 How antiquity meets modernity in glass chandeliers
The relationship of glass material with the development of room chandeliers is centuries old. Especially, glass chandeliers have a unique history that created the basis of the glass lighting legacy. Originally, chandeliers were used as candle holders and hung from the ceiling to illuminate a room while also reducing fire risks. Later, the process evolved in tandem with the discoveries in glass material and electric bulbs.
In modern industrial trends, glass wall lamps and chandeliers have found a new dimension. There are now many colours and materials, with natural elements like flowers, fruits, and veggies making their way into the apartment ceilings. Modern lamps and chandeliers also tend to be customizable. Yet, the best glass lamps are still handcrafted where every detail must be masterly executed.
How to decor with contemporary glass wall lamps
Glass chandeliers can easily be paired with modern and antique furniture to get a delightful result. To decorate the chandelier lights suitably, you can focus on the colour scheme of your space. For example, you can pick the blue glass lamp for the white shade bedroom or pair the modern cosy bedroom with a white glass chandler. On the other hand, the living room can effortlessly go well with the luxurious gold or silver collection to create a gorgeous atmosphere. Finally, choose something pale and practical for the kitchen or dining space.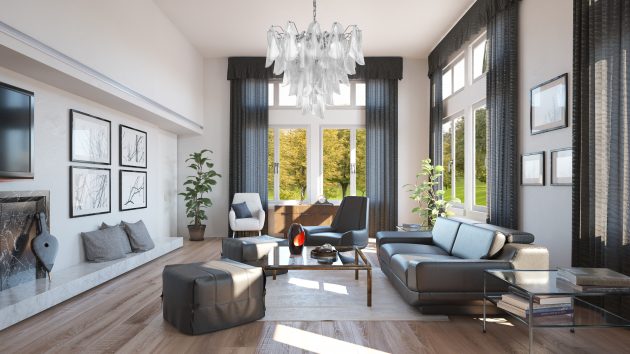 Glass chandelier: what is the best option to choose?
As glass chandeliers are pretty expensive, you should be very careful before purchasing them. So, try to find lamps made in Italy from a wide range of collections and give your home a high-end interior aura. While selecting, look for a candle shaft made with wrought iron, possibly wielded by hands. Fulfilling all these criteria and more, Sogni di Cristallo's Murano glass chandeliers with fruit adornments can be a wise choice. Sourced directly from the Venetian province and crafted using the traditional method of Murano glass, it can enhance the class of any space.