Lighting is a crucial part of interior design and goes a long way in making a house feel like a home. It can bring a whole new level of warmth and depth to your space and is a great way to freshen up a room. There are a few factors to consider when adding lighting to a house, such as the quality of the light, placement, energy usage, and lampshade design. With the amount of choice available when shopping for bulbs, table lamps, floor lamps, smart lighting or ceiling spotlights it can be hard to know where to start. Below are a few pointers to help you navigate the world of indoor lighting when decorating your home.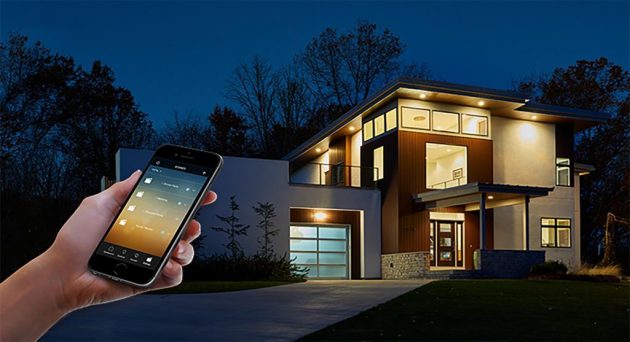 Warm or Cool Light
Whether you live in a house or an apartment, consider the use of each room or area. A living room, for instance, is generally more relaxing when it has a softer light in the evenings. Bulbs may have quite a white, natural light or a more yellow, glowing light. Those with a higher wattage will also emit more brightness. To create a soft effect, consider using dimmable light bulbs or a couple of floor lamps in the corners with low-watt bulbs. Strategically placed lamps can be used to create depth in a room, and if you use bulbs with warmer lighting, you will create an inviting and relaxing atmosphere. Elegant lighting can help enhance the design of a room. If you have a desk or workspace in your house, be sure that it is well-lit both in the daytime and evening. Place it near a window to catch lots of natural light for daytime and use a desk lamp with a strong, white bulb if you need to work or study in the evenings.
Light Bulbs
Lamps are a great way to decorate a room or a particular corner and come in lots of different styles, from contemporary to vintage. And every lamp will need a bulb. Light bulbs come in different shapes – globe, candle, spotlight, tube or standard – and also in different lighting types. These include LED, incandescent and halogen. Many people in the UK choose LED lights as they offer many benefits over standard light bulbs. On lamps where the bulb is exposed, a globe or tube-shaped bulb will add a traditional twist. Consider the types of bulbs you can add to decorate your space, no matter what style your house or apartment is.
Smart Lighting
Smart lighting deserves a special mention. This super-modern method of lighting a house offers lots of benefits and is well worth investing in if you have the option.
Smartphone controls – turn smart lights on, off, up or down via an app on your smartphone
Colour-changing bulbs let you change the lights from red to blue to green
Dimmer setting lets you lower the lighting to fit the mood
Lower energy usage & more environmentally-friendly
Smart bulbs have a longer life span and are more cost-effective in the long term
Note that if you want to install smart lighting you will need a smart "hub" to connect the bulbs to your phone. Hubs and smart lighting are available from lots of different brands and you generally will need to purchase a starter kit to get set up in the beginning.
Just as selecting flooring, paint colours and surfaces take time and research, choosing the best lighting for your home requires some planning and consideration. And remember, it's not just your home's interior that might need some brightness, your exterior can be transformed with lighting too.