Project: GD House
Architects: ESQUISSOS – Architecture and Consultation
Location: Sintra, Portugal
Area: 1,410 sf
Photographs by: Ivo Tavares Studio
GD House by ESQUISSOS
The GD House is a challenging project recently completed by ESQUISSOS – Architecture and Consultation, a studio from Portugal. It is a rather small building constrained to just over 1,400 square feet of workable spaces, but the bigger issue were the surrounding buildings which were already in place and are quite close but the studio has managed to come up with a brilliantly clean and contemporary interior, perfectly framed in the following photographs by Ivo Tavares Studio.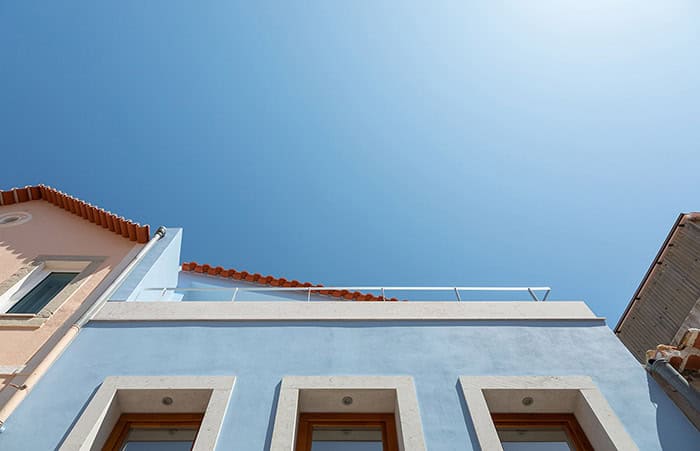 One of the biggest challenges of this project was the small dimensions of the place and the already consolidated surroundings. There so, the relations between scale and proportion were since the beginning a main concern.
Using a clean language with contemporary details that result from a reinterpretation of language and traditional materials from the village of Cascais, the building is integrated with the others on the street's elevation.
Therefore, it preserves the local identity and the original lines, respecting the memory of the place.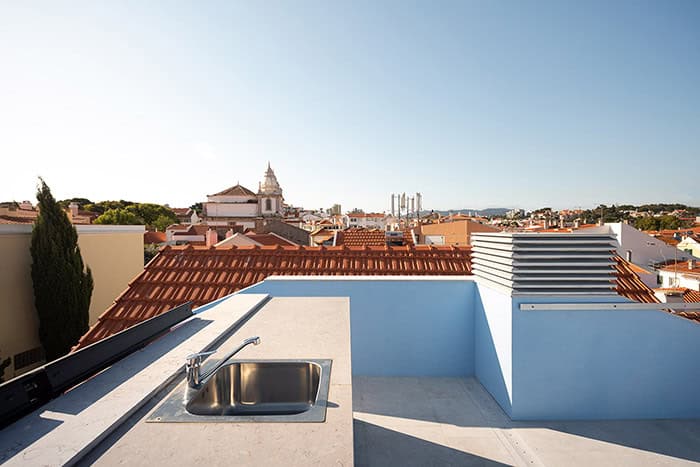 The building works in four different levels; three of them are connected by a stair that stands as a sculpture, being a part of the architectural path. This stair starts as a part of the furniture and, as it goes up, it starts to dematerialize, allowing a more permeable relationship between levels in order to have a better use of space and light.
The areas are ample, especially on the 1st floor – at street level – where it works as an open-space, leading to the feeling of spacious and benefiting in terms of useful areas.
The bedrooms and bathrooms are in the intermediate floors.
The third level has a recessed balcony, which gives access to the last level, where we find a terrace, the result of the subtraction of matter.

-Project description and photographs provided by Ivo Tavares Studio.