Are you bored of your current home décor or are you dying to brighten up a room? Perhaps you want to create a fabulous focal point in one of your rooms or you want to simply switch up your existing colour scheme. Whatever your dream home looks like, these four interior design trends are guaranteed to inspire.
The Stencil and Sharpie Trend
This interior design trend is ideal for those DIY enthusiasts who like to doodle and the best thing about it is you only need a stencil and a Sharpie pen. You can create customised home accessories in a flash simply and update each room for the season ahead. You can use metallic Sharpie pens to decorate everything from lamps and cushions to vases and feature walls. Always use a contrasting shade for example if you have a contemporary black stove from somewhere like Glowing Embers, use a white Sharpie pen to add embellishments.
Teal and Turquoise
Spring has officially arrived and with it comes a fresh colour palette bursting with spring shades. Pretty pastel colours are always on trend during the warmer months but this season, Teal and Turquoise are set to steal the show. According to Pantone's SS14 colour trend report, pastels are going to be paired with vivid shades to create a striking contrast. Don't forget to incorporate Pantone's colour of year, Radiant Orchid if you really want to make a statement.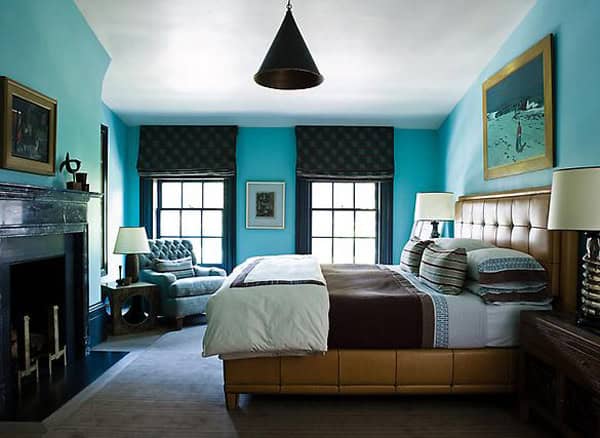 Geometric Shapes
One way to update your home is to play around with geometric shapes. Experimenting with angular designs can add a whole new dynamic to your room whether you want to use them for curtain fabric, sofa fabric or wallpaper. Don't be afraid to opt for contrasting colours for a look that's completely on trend.
Alternative Wallpapering Techniques
Wallpaper is back on trend this season but before you start adorning your walls with sleek designs; this trend doesn't involve wallpapering in the traditional sense. Wallpaper can be used to update home accessories such as tabletops, desks and even the insides of your bookshelves. You can be as subtle or dramatic as you wish when trying out this trend. Want to make your home stand out from the crowd? Use a bold wallpaper print on the vertical panels of your stairs.
These top interior design trends are guaranteed to bring your dream home to life. Which will you be trying out this season?