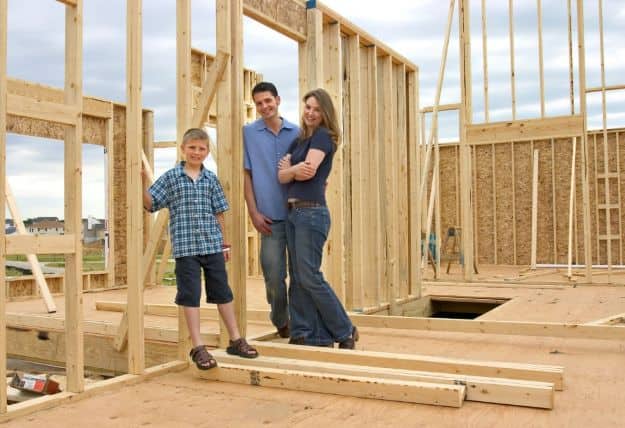 If you are one of the many enterprising persons setting out to build your own home, you can bet that you are going to save a lot of money compared to hiring a general contractor, while being able to choose every detail of what will become your dream home. However, building your own home is not without its challenges, especially if you've never before tackled a construction project on this scale. These projects are increasingly doable if you prepare in the right ways. Here are some of the most important considerations.
Talk With Experienced People.

You can read

books on DIY homebuilding

, but without speaking to actual people who have done this work in the past, there are certain issues which you simply will not anticipate. These people may also be found online in forums and other places where people share ideas and experiences, but you should always make it a point to speak with someone local. Local DIY home builders will know the ins and outs of city zoning, taxes, permits, and all of the other specificities that people with more general knowledge won't be able to speak to.
Get the Right Insurance.

A

home warranty

is a vital investment for people building a home from scratch. In the case that you make a mistake or overlook something necessary, this warranty will cover the expenses. It's a very brave (or reckless) person who goes out on the high wire for the first time without a safety net. Let this easy insurance be your safety net when you go to build your own home from raw materials.

Figure Out How to Save Money Where it Counts.

When building your first home, it's easy to spend too much money simply because you're not overly familiar with what things cost. People who

flip homes

often use the most affordable materials and methods possible, without sacrificing the quality of the home that will eventually go to a new buyer. Adopting methods like these may help you build a dream home on your own, without breaking the bank to accomplish it.

Get Help When Needed.

It's not uncommon for first time home builders to overestimate their own capabilities. Nearly every home project that exists will require the help of at least one other person, be they an electrician, a structural engineer, or a foundation crew. Think carefully about who you might need to help you, when you would need them, and at what cost they would do the work. Having to improvise these steps when you find you can't handle a project on your own is always costly.
Take time to plan in advance all of the details of your DIY home building project, and you'll be saving yourself a great deal of headaches down the road. House building for yourself and your family is possible, and people have successfully accomplished this for many generations. But if you don't do your research ahead of time, you may find yourself in a sticky situation that's expensive and damaging to your immediate prospects.