Agua House is located in Buenos Aires, Argentina and it is made by Barrionuevo Sierchuk Arquitectas.
Barrionuevo Sierchuk Arquitectas: The site is 2.000sq. meters (21,530 sq ft), facing the Northeast, looking at the Canal Arias river., in the suburbs of Buenos Aires. It has 450sq meters (4,840 sq ft) and it is designed for a couple without kids, with, in the ground floor, a program of very big reception areas, that opens and closes by very big wooden sliding doors that hides into the walls. In the first floor are the Master Bedroom and another small bedroom for guests.
The house is designed based on two stone walls (made of Laja Neuquen) that interact all over the house. The colour of the stone is the origin of all the color pallet of the house. Water surrounds the house, and that is the origin of the name of it…… Agua in English means Water. A very large swimming pool crosses the site, and you can see linear ponds of water all around the house. The landscape all the time gets to the building across it's big crystal facades. The light transforms the house along the day.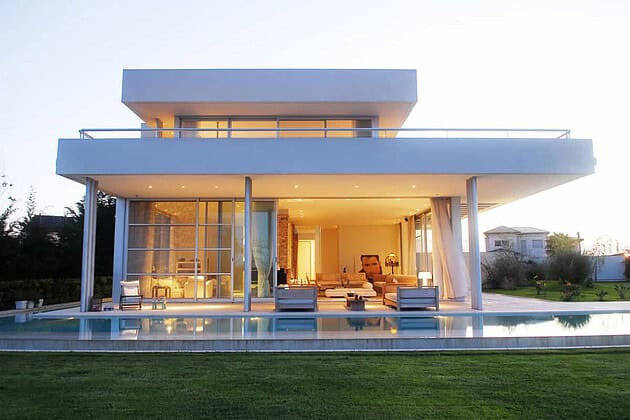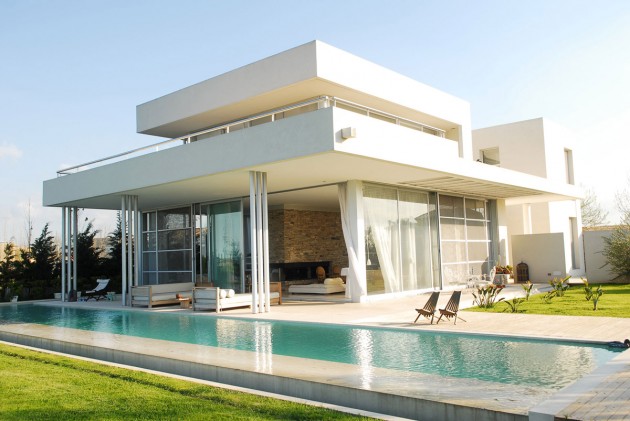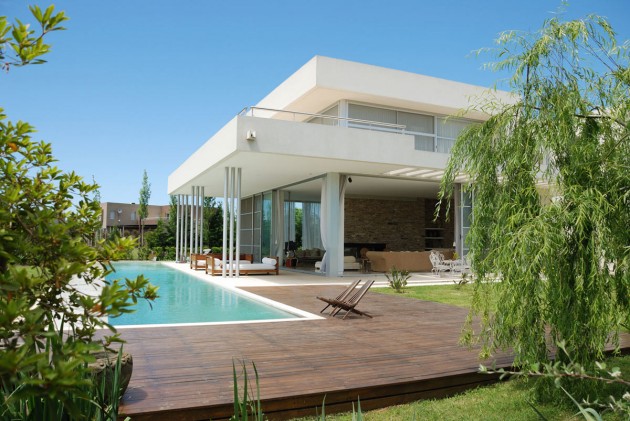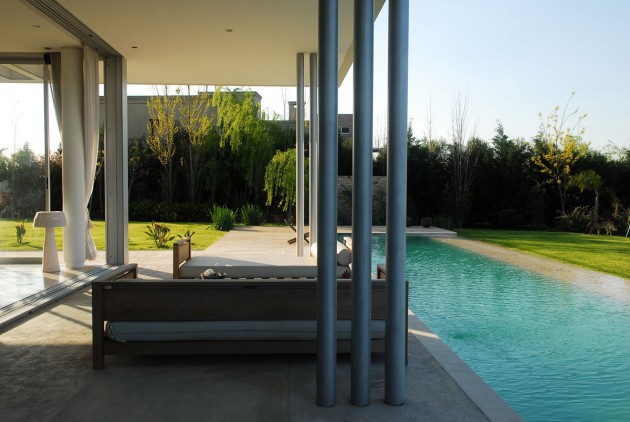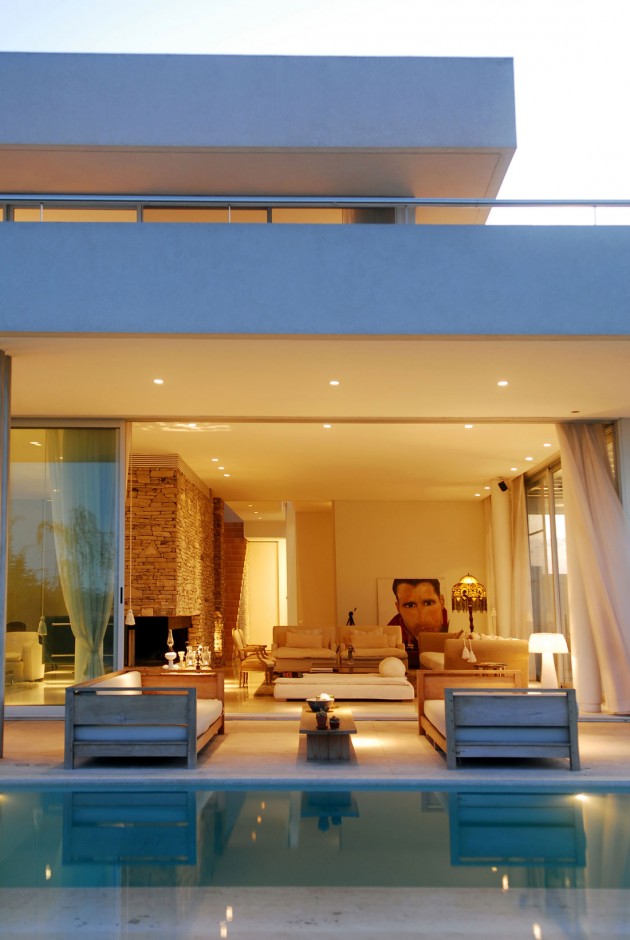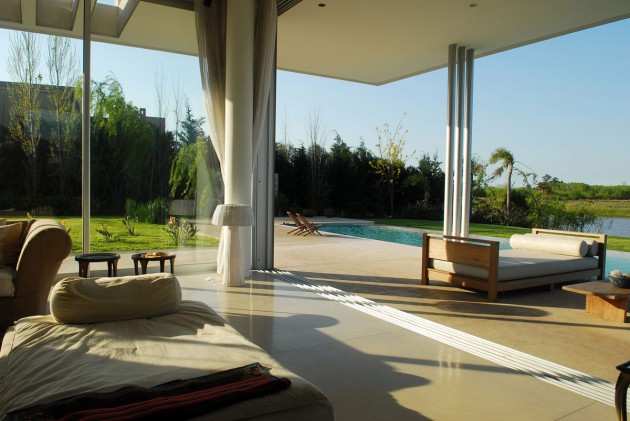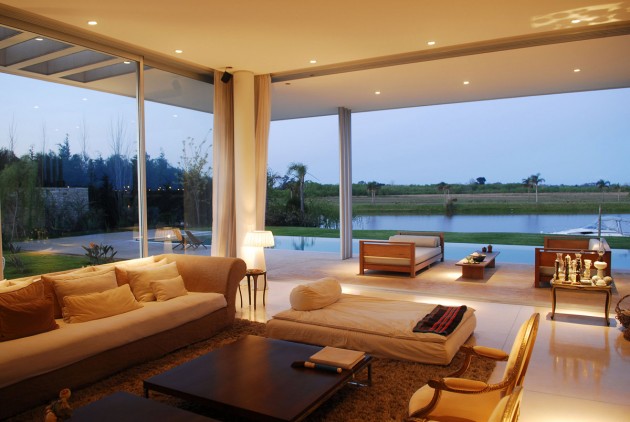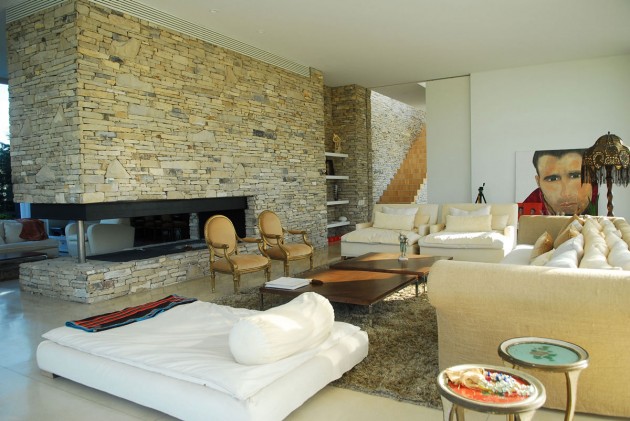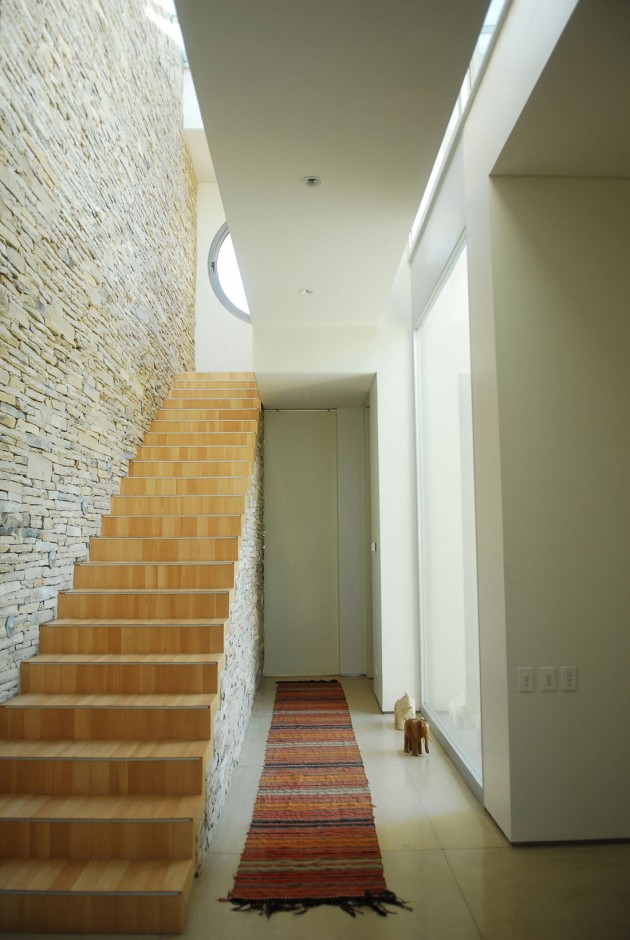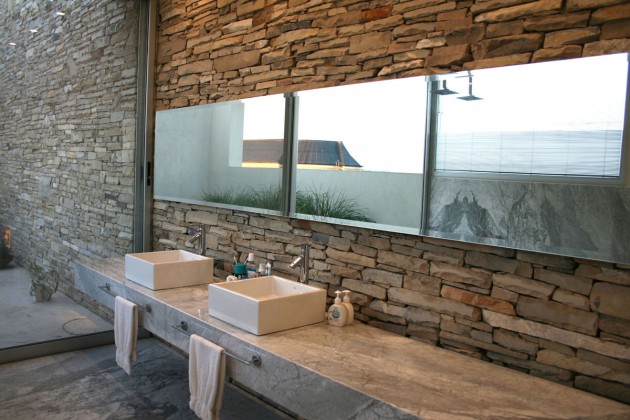 Photography by Daniel Tejo and Adriana Edith Sierchuk