A general contractor is a one-stop solution for all your construction and home remodeling needs. General contractors usually have years of experience in a variety of home construction projects, which makes them highly sought after for their services. For most residential properties, a general contractor is necessary to oversee the project.
The duties of a general contractor are not limited to supervision only. Their duties range from handling major concerns like regulatory and insurance issues, all the way down to fine details, such as the kind of bolts to be used.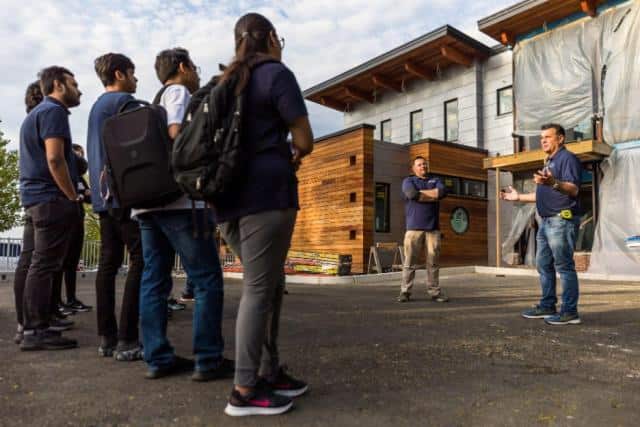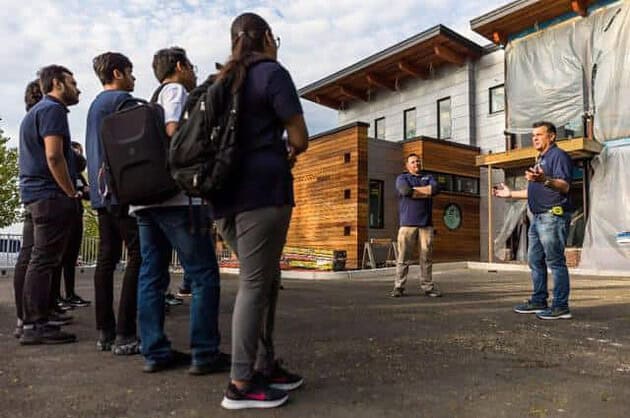 During the construction of a home or remodel, a host of contractors are needed. This includes painters, drywallers, carpenters, electricians, and plumbers. For the average homeowner coordinating several contractors can be a huge task. This is where a general contractor comes in. They coordinate the activities of all the contractors involved in the process and remove the guesswork for the homeowner.
Generally, there are two kinds of general contractors: traditional and design-build. A traditional contractor only supervises projects, whereas a design-build contractor has a more hands-on approach to the project. Design-build contractors are usually the better option of the two if you have a very specific idea in mind that you want to recreate.
If you are based in Massachusetts, Sleeping Dog Properties is the general contractor to look out for. Founded and led by Chris Rapczynski, Sleeping Dog Properties is a full-service design-build general contractor, which has been in the industry for nearly three decades now.
Benefits of hiring a general contractor
There are many benefits to hiring a general contractor. The biggest advantage, as mentioned earlier, having a single point of contact takes out the guesswork from the project. Sleeping Dog Properties has longstanding relationships with a long list of subcontractors their clients can choose from, whereas the in-house experts walk the clients through every step of the project.
Another advantage of working with well-connected general contractors is that there is a significantly higher chance of the project being completed on time. The subcontractors Sleeping Dog Properties works with have been vetted based on their ability to complete a project with professionalism and on time.
Some of the big-picture stuff that general contractors manage, can be cumbersome for most homeowners. As Sleeping Dog Properties has liability insurance, this means that its clients are better protected against unforeseen circumstances, such as construction phases, planning, and design.
And the cumulative advantage of the advantages mentioned above is that this leads to less stress for the homeowner.
Qualities of a good contractor
When selecting a general contractor there are generally five qualities that you should look out for: experience, professionalism, client-oriented approach, reputation, and vision.
Experience: Right off the bat, you need a general contractor that has experience with the project that they're being hired for. An experienced general contractor will have a wide network and a thorough understanding of the steps involved in each kind of project.
Professionalism: With experience, you should also look out for professionalism. Your contractor needs to be a good listener, otherwise, they won't be able to execute your vision.
Client-Oriented Approach: Interlinked with professionalism, a client-oriented approach reflects a general contractor's professionalism. A contractor with this quality will keep open lines of communication with the client, guide them through each step, and most importantly, strive to accommodate the requests of each client.
Vision: A contractor that lacks vision, will lack the ability to give life to your vision too. They should be creative and possess the ability to visualize projects and associated obstacles.
Reputation: Last, but most importantly, a good reputation is a good signifier that a contractor meets the qualities mentioned above. So, whenever you look for a general contractor, look at their past project, ask to speak to their older clients, and gauge their general reputation in the area they serve.
Sleeping Dog Properties
As a design-build general contractor, Sleeping Dog Properties offer its clients a full-suite of services. Having been in the business for 30 years, the company has a reputation for a client-oriented approach. The company regularly works with architects, interior designers, and homeowners on a variety of projects. Over the years, the company has host of trusted subcontractors on speed dial, ensuring that they can meet all the demands of their clients.
Sleeping Dog Properties offers custom commercial properties, custom condos, custom homes, kitchen remodeling, and bathroom remodeling services, among many others. Each specialty has an in-house expert that guides clients through the process and helps them realize their vision. Once a project is complete, Sleeping Dog Properties also offers a comprehensive after-care service called the Heritage Home Program.