It's the most wonderful time of the year – and also the most wasteful. When it comes to Christmas, we tend to go a bit overboard with food, drink, decorations, and gifts – but at what cost?
It's estimated that the UK creates 30% more waste than usual over the festive period, which is massively increasing our combined carbon footprint. Thankfully, after years of campaigning and climate talks, people are starting to notice the impact.
So if you're part of the 70% of Brits going green this Christmas, read on to learn how your Christmas decorations can be kinder on the climate.
1.Light up your Christmas
Over time, it's become a Christmas tradition for us to drape our homes in extravagant fairy lights. Although this looks breathtaking, it won't be doing any favours to your carbon footprint. But there are a few ways you can continue to light up your home with festive cheer without harming the environment:
Solar-powered Christmas lights – Despite myths about solar panels needing sunlight to function, solar panels actually harness power all year round, even in the winter. Using these lights to give your home its festive sparkle will do wonders for your carbon footprint, and save you money on your bills on top of that. In fact, solar power can reduce your monthly energy bills by nearly 50%. Everybody wins.
LED fairy lights – Solar-powered lights won't work as well indoors, as your window will act as a reflective barrier. So for indoors, why not try LED lights instead of normal lights? By making this simple swap, you'll use 90% less energy on your fairy lights.
Fill your house with tea lights in mason jars – Not only will this create the cosy ambience that you're looking for, but using candles instead of electric light will reduce your home's energy consumption.
2.Redesign your wrapping
Watching faces light up at the first glimpse of presents under the tree is priceless, isn't it? Well, despite this wholesome image, most wrapping paper isn't recyclable and can be harmful to our environment. In fact, a massive 277,000 miles of wrapping paper go to waste over the holidays.
But there are ways we can overcome this – it's time to redesign the way we wrap. Check out some of our alternative wrapping ideas:
Recyclable paper – A lot of retailers have recognised the need for sustainable options and have released wrapping paper that can both be decorative and recyclable. If you like the traditional look, opt for plain brown paper and spruce it up with some of the following.
String or organic ribbon – Add more of a festive feel by tying your gift together with red, gold, or green ribbon.
Add some sprigs of pine or holly – Want to add a touch of tradition to your gifts? Try adding a sprig of holly or pine to give it that extra Christmassy touch.
3.Real tree or fake tree?
The Christmas tree is a symbol of a festive household. Many people find themselves torn between getting a fake tree for the long-run, or a real tree to save plastic. If they're dealt with in the right way, both options have almost no impact on the climate.
Real tree
If you want your real tree to have zero impact on the environment, take notes on the following rules:
Your tree should be locally sourced – Limited travel means limited CO2.
Recycle your tree after Christmas – There are schemes that you can apply to where your tree will be picked up once you're done with it. You can also use it as chippings to help your garden flourish in the spring.
Rent your tree – Find your local supplier, take home your tree, and enjoy it for the festive period. Once you return your tree, it can carry on growing, ready to be used again for next year's celebrations.
Plant your tree afterwards – Put your tree in your back garden and help the local birds and bees out.
Fake tree
Don't fake it unless you make it last at least 10 years. A two-metre-tall artificial tree has twice the carbon footprint of a real tree that ends up in a landfill. So, keeping your tree for anything less than 10 years will have a negative impact on the environment.
What makes artificial trees so bad? Well, the manufacture of the plastic tree creates around two thirds its carbon footprint. Another quarter of its footprint is created by the industrial emissions produced when the tree is made.
In our opinion, there is a clear winner here. If dealt with properly, a real Christmas tree can have zero impact on the environment, and can even benefit it if you plant it in your garden!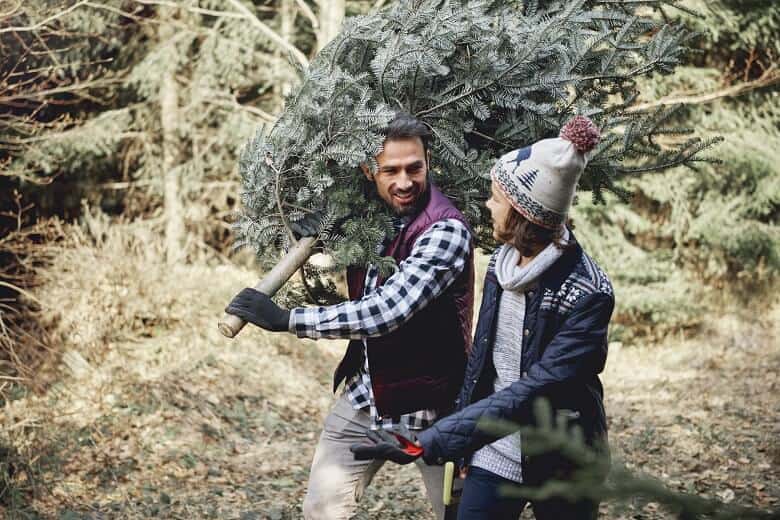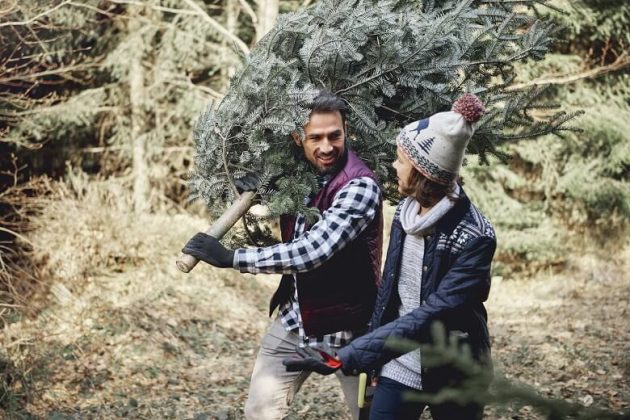 4.Baubles
Now we've got the Christmas tree sorted – onto the decorations! Decorating the tree is part of the Christmas magic, right? This year, why not opt for more guilt-free decorations?
There are several ways you can decorate your tree without piling on the plastic:
Wooden or paper – Instead of plastic baubles, try looking into some more traditional, wooden decorations. Many people also experiment with 3D paper baubles, which can have the same colourful effect as plastic ones.
Glass – Glass baubles add a more delicate, simplistic touch, and are much more eco-friendly than plastic ones. Maybe just don't place them on a precarious branch.
Recycled or secondhand – Doesn't quite feel like Christmas without your plastic baubles? You can always look into getting second-hand baubles, or baubles made from recycled material to save on waste.
The beauty of dried fruit – Might sound a bit odd, but trust us. Not only does this look adds a sense of tradition to your tree but it also makes your house smell more Christmassy.
5.Bin the tinsel
Back in the 17th century, tinsel (originally made from silver) decorated the trees of the UK's wealthiest homes. Now, tinsel is another plastic pollutant that most households have banished for Christmas. Tinsel's popularity has been on the decline, but if you get your Christmas spirit from this shimmery splash of colour, what eco-friendly alternatives do you have?
For a more modern, simplistic look, choose ribbon rather than tinsel. Wraps of organic ribbon can make your tree look less 70s and more contemporary, with a hint of sophistication. Not to mention you'll have one less plastic pollutant in your home!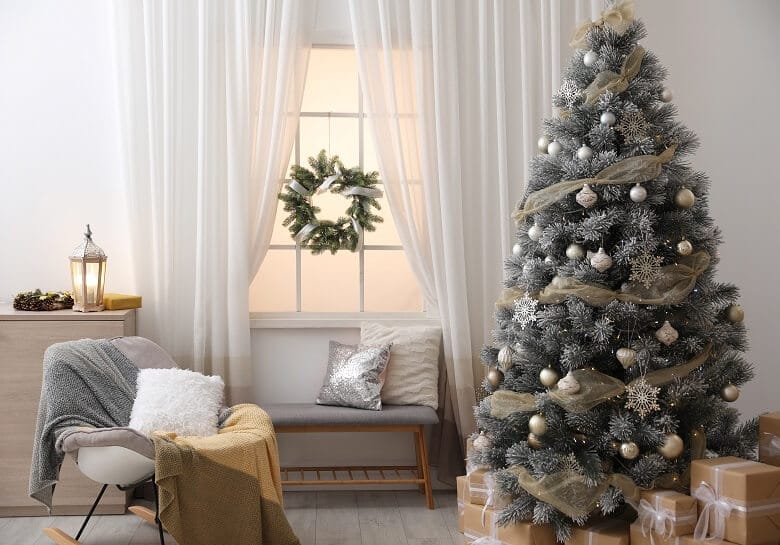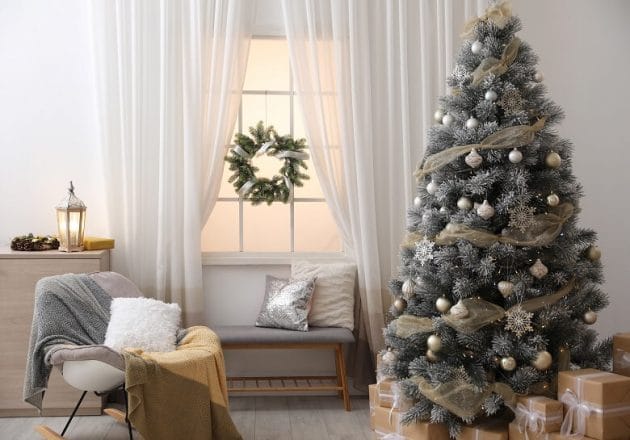 6.Eco-friendly crackers
Christmas wouldn't be right without a cracker, would it? Well, it's estimated that our quirky tradition leads to roughly 154,000,000 pieces of plastic being thrown away each year. On top of that, a lot of these plastic toys are shipped from China, adding thousands of fuel miles to their carbon footprint. So how can we do our bit to prevent this (without having to throw away our tradition)?
Well, some stores are selling eco-friendly crackers, which are made from recyclable material, with no plastic toys in sight! Check out our top three quirky eco-crackers below:
Keep This Cracker – You can fill these crackers with whatever gift you like, and they can be reused every year. When you pull the cracker, rather than tearing it simply pulls apart. All you need to do is add new gifts and replace the snap element inside and you're good to go.
Meri Meri – This brand provides colourful, creative crackers that will brighten up your dinner table. They're made from recyclable paper, and inside you'll find a hat, a joke, and wooden animal keychains!
Nancy and Betty – These charming, handmade crackers prove that eco-friendly doesn't need to be dull. The patterns on the crackers add a playful touch, and the gifts inside are all made sustainably. The gifts inside range depending on the price of the cracker – our favourites include the egg cup, mini pencils, mini strawberry jam, luxury tea, and wildflower seeds.
You don't have to feel guilty pulling the cracker this year.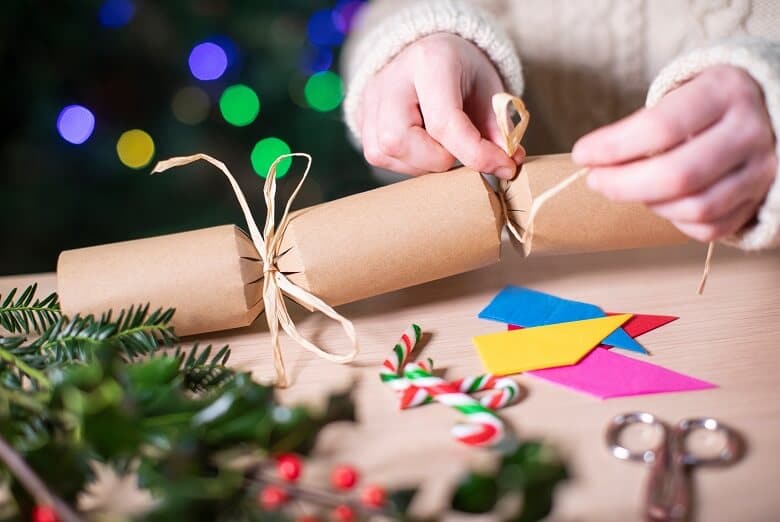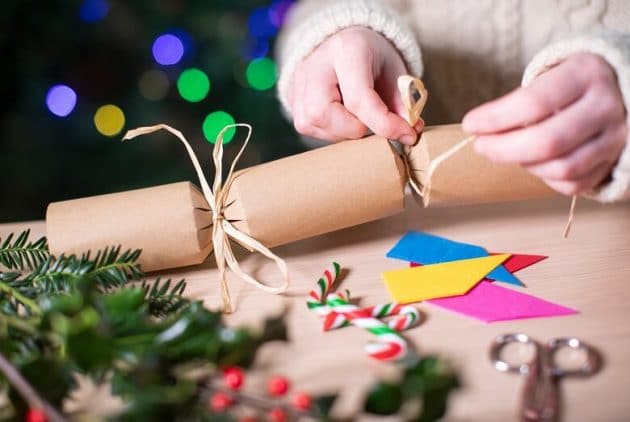 7.Making your own wreath
Christmas is all about pastimes, and making wreaths is one of the seasons' most beautiful. Wreaths have so much history and meaning behind them: they're said to symbolise victory, eternal life, the circle of life and growth.
Over time, most countries have adopted artificial wreaths to hang on their doors, made from plastic. If you'd like to have a more eco-friendly, sustainable wreath, why not take an afternoon off to go foraging and make your own family wreath? Once you've got all you need, making it can be a therapeutic getaway from all the Christmas madness. We suggest adding dried oranges, holly, and cinnamon sticks in there, to give it an extra sprinkle of festivity.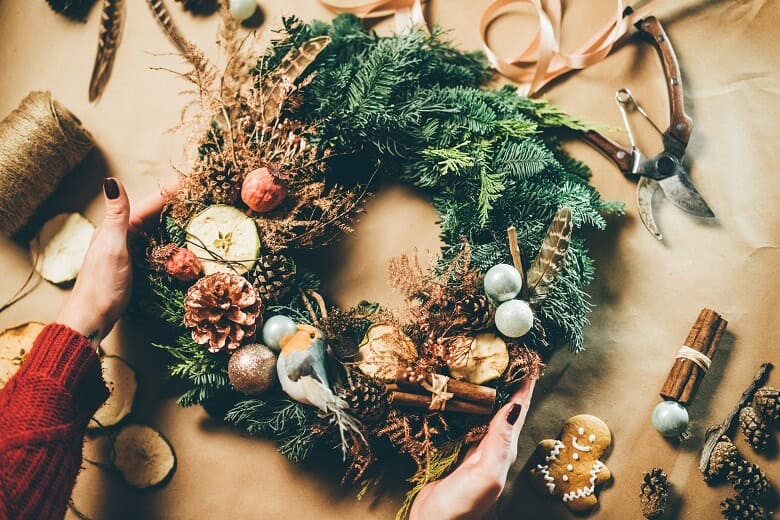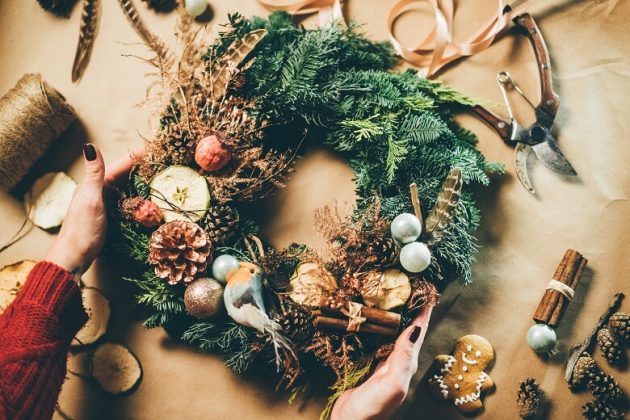 8.Sustainable stockings
Being sustainable isn't just about cutting out plastic – it's about actively using sustainable materials whenever possible.
Are you welcoming any little ones to your family this Christmas? If so, make sure to get them a stocking made from organic cotton. This option is much more sustainable than alternative options, like velvet, which is made of polyester, and is not biodegradable.
If you go to a local independent store, who knows, you might even be able to add a personal touch to it!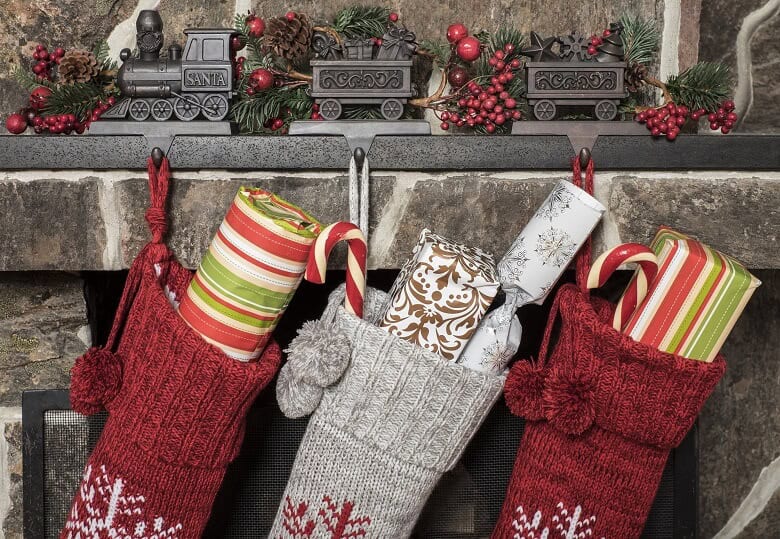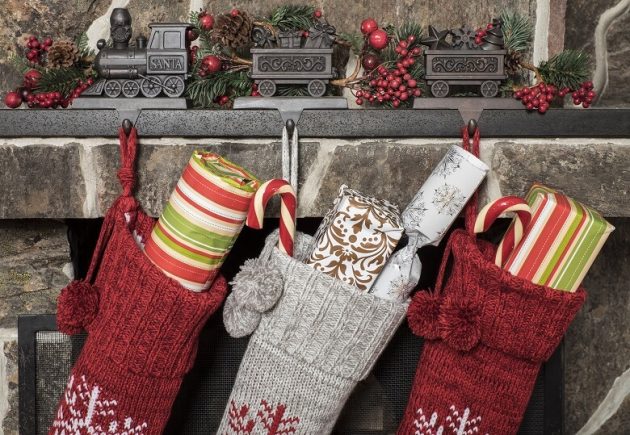 9.Biodegradable glitter
Making your own decorations and cards are the way to go this Christmas. It's fun, eco-friendly, and a great way to add a personal touch. But if you're making your own decorations this year, keep the ocean's wildlife in mind and stay away from glitter. Glitter is made from plastic and can harm sea life if consumed, so it's best to steer clear.
Luckily for you, some businesses recognise our festive need to get glittery. There are all sorts of biodegradable glitters available on the market nowadays that won't harm any animals. Just be sure to check the label.
So there you have it: nine ways to make your Christmas less harmful to the planet and more eco-friendly for your home. Christmas doesn't have to be as wasteful as we're making it, so let's buck the plastic trend and start making a difference.