Roughly 23% of all house fires
are caused by household appliances with design flaws, Consumer Reports reveals. Additionally, roughly 20%-25% of all households in the US that have checked their appliances for product recalls, have found themselves in possession of at least one recalled product, according to the Consumer Product Safety Commision. It's important consumers are aware of the
dangers posed by defective product design
, regularly check for appliance recalls, and know the next steps to take after injury caused by a faulty product.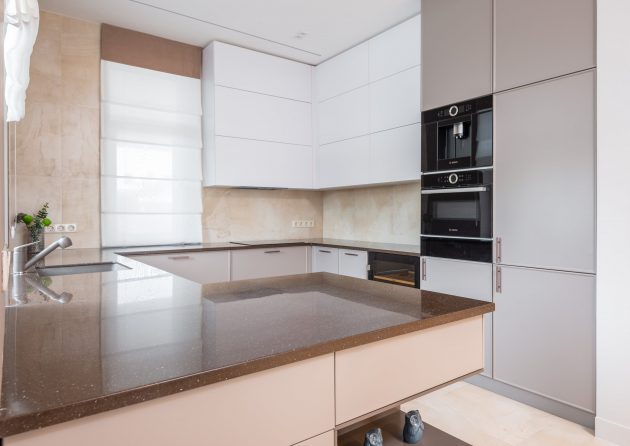 Common defective household appliances
From washing machines and dryers to dishwashers, stoves, and refrigerators, faults in the design of kitchen and home appliances are unfortunately a common occurrence. Just recently,
a class action claim
has been proposed against Bosch's 800 Series stainless steel microwave/oven combos alleging a design defect on the display panel makes the appliance unfit for its intended use. However, design defects can be more than just an inconvenience for consumers. Dangerous defects can in fact pose a number of safety risks, including electrocution, fires, and serious injury resulting from falls and slips (potentially caused by a leaking appliance, for example). Alternatively, heaters and electric blankets can also feature faulty product design. If these products malfunction or possess faulty wiring, serious electrical burns or carbon monoxide poisoning may result.
Injured by a defective product? Here's what to do
If you've been injured by an unsafe household appliance, a
product liability lawyer
can help you file a lawsuit to recover financial compensation for lost wages, present and future medical expenses, and physical and emotional pain and suffering. Product manufacturers are responsible for ensuring their products are safe for consumers and free from any flaws in the intended design. They're also legally obligated to communicate warnings of potential risks and harmful effects, as well as how to avoid hazards. When manufacturers fail in these regards, they can
legally be held responsible
for harm caused. Since product liability cases are complex, it's important for affected individuals to consult experienced attorneys who regularly practice in this area to help them receive the maximum compensation they deserve.
Unfortunately, product defects and recalls are a serious problem in the US. It's important consumers stay up-to-date with the latest product recalls and consult with product liability lawyers if they do sustain injuries as a result of faulty appliances.