With open views spanning from floor-to-ceilings enabled by glass walls and glass roofs, a backyard solarium is a unique type of sunroom that allows you to tap into the vibes of nature without exposure to the elements. Besides its breathtaking views, it also supports cooling and heating systems to give you full control over your outdoor environment regardless of the season.
Given the functional and aesthetical value you'd expect from a backyard solarium, you want to make sure that it meets high quality standards. Sometimes this might require the use of high-grade fiber materials as well as professional assistance. However, some relatively cheaper factory-made solutions can help you DIY an elegant backyard solarium which can withstand harsh weathers year in and out.
A Sojag aluminum solarium is right up your alley if you're considering erecting a reliable solarium on your own. Sojag solariums provide you with sturdy aluminum frames and a galvanized steel roof that can be customized into solariums of different sizes, shapes, and pitches. Some Sojag solariums are fitted with clear PVC windows and mosquito screens.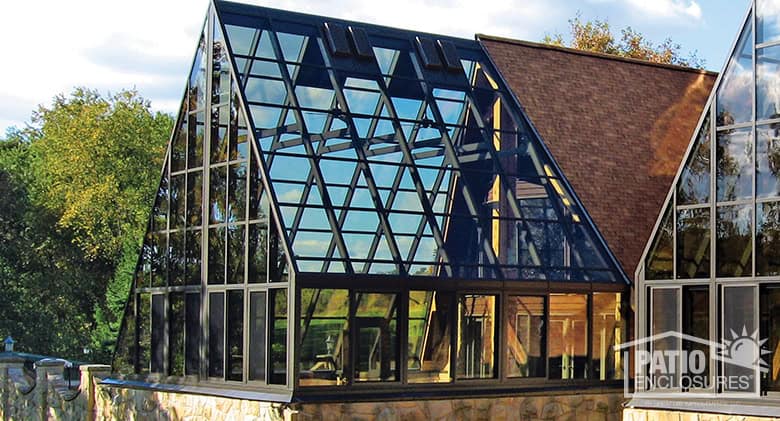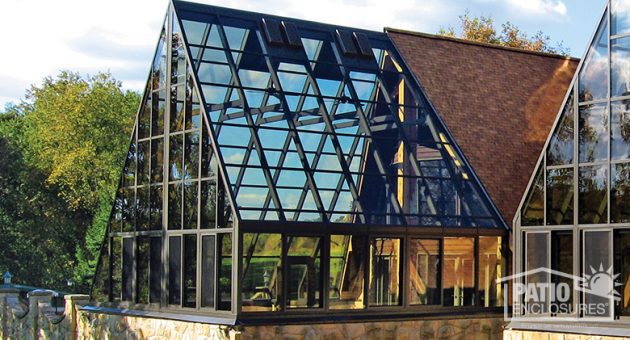 Key Features of a Good Solarium
Wondering what makes a good backyard solarium? The regulatory bodies that must greenlight your project have the final say on this. Your solarium needs to comply with applicable local and national codes. But generally, a good solarium needs to be a weatherproof, highly durable construct that supports year-round heating and cooling.
Besides these fundamentals, you can play around with other aspects of your backyard solarium according to your preferences, including the color, shape, etc. You can choose a unique roofing design that complements the existing structures in your backyard or your home in general. You can also choose the amount of glass you want to use and the parts of the room you want shaded or left transparent. But note that the type of glass you choose can influence the energy-efficiency of the solarium. Double-pane insulated glass is more energy-efficient than single-pane glass, with 44% greater capacity to block UV rays and keep the indoor space cooler.
The angle of the solarium is also fundamental to its energy efficiency. For homes in colder regions, the solarium should be located in the south or southeast end of the home to place it in the path of sunlight all year round. For homes in warmer climates, a north-facing position is best-suited for a solarium to prevent it from getting too much sunlight.
The Benefits of a Good Solarium
It's never a bad idea to build out a solarium regardless of your geographical location. A solarium can serve you no matter the weather, but it's always advisable to get the angling right as explained above. During the thick of the seasons, the view from the solarium can be quite breathtaking; as up-close as you could ever get to the unforgiving elements without any negative repercussions. You can watch a full view of the sunset with your loved ones over a chilled glass of wine properly shielded from harmful UV rays, or watch snowflakes slowly warming up to the rising sun.
Also, a solarium can be as useful as any other indoor space, except it isn't huge on privacy. You can expand your indoor space significantly by building out a solarium. A solarium can accommodate anything from large settees to work desks, fireplaces, kitchen appliances, a dining table, a tennis table, kids' toys, a music studio, etc. You can also enjoy a wide breadth of choices when it comes to the décor and painting of your solarium.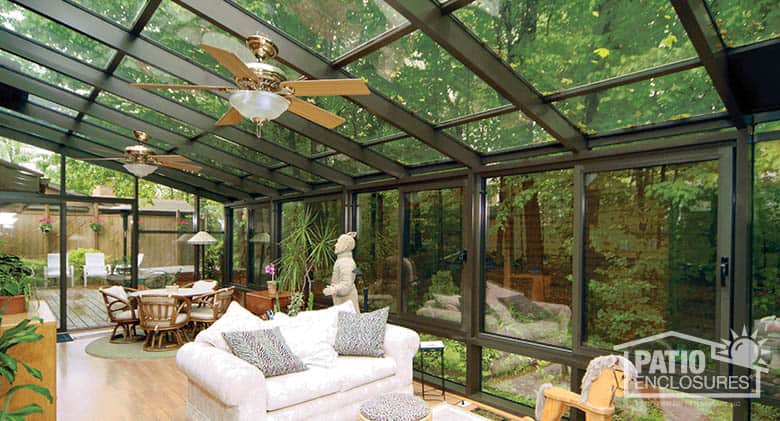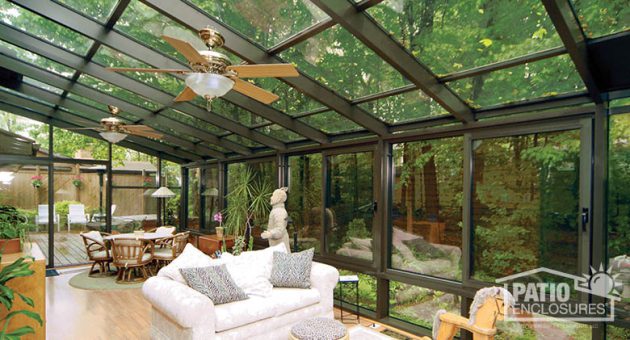 Tips for Creating the Ultimate Backyard Solarium
As noted earlier, you can opt for a factory-made solarium that you can easily DIY such as Sojag aluminum solariums. The alternative to this is building out your custom-made solarium with the material and the design of your choice. For the materials, you can choose either low-cost vinyl – which boasts good insulation with a 'multiwalled' design, or relatively costlier Aluminum – with less efficient insulation, but greater aesthetic appeal, or wood – the most expensive type of solarium material.
Nonetheless, you need to ensure the chosen positioning is right for the solarium to maximize its energy efficiency. You should also make provisions for shades, especially for west-facing solariums, which gain direct sun exposure throughout the day. But with east-facing solariums, you only need worry about the morning sun. Throughout the day, the sunlight will be mild.
It's also always advisable to seek out professional help to ensure you make the right decisions concerning the safety as well as other aspects of your solarium. Reach out to us today to get prompt, professional help for your solarium or any other part of your home.