In early 2019, Forbes named Palm Beach-inspired style as one of the top home decor trends for the year. Since the early 1960s, people have emulated the classic South Floridian look. From bright paint colors to bold beachy decor pieces, there's plenty to love about this specific style. What's even better is that this look works for nearly every area of your home. If you've been thinking about updating the design of multiple rooms, this could be exactly what you are looking for. Discover tips for adding stunning Palm Beach vibes throughout your entire home.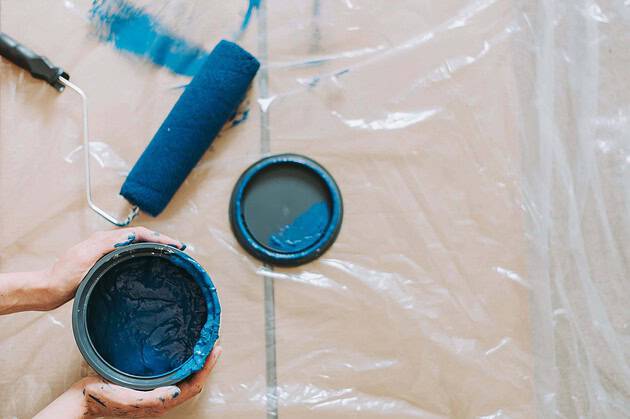 Choosing the right paint colors
Before buying any decorations, bedding, wall art, or the like, it is important to establish the color palette that you plan to use in each room. Even though designs inspired by vintage Palm Beach feature several main colors (green, white, pink, blue, red, orange and yellow), there is so much flexibility with how you can use them. Depending on your preferences, you can choose which colors will be featured in a big and bold way, and which will simply serve as accent colors. If you love the entire Palm Beach palette, you can even alternate the featured colors in each room. Another helpful tip when choosing your paint colors is to decide how neutral or bold you want each room to appear. While some rooms may look fabulous painted in bright green, with equally bold decor and furniture, some spaces in your home will call for a toned down ambience.
Extending the look to your outdoor space
Think that you can only channel your inner retro South Floridian into your home's interior? Quite the opposite is true! In fact, your outdoor and garden space are exceptional places to capture this style. Depending on the climate in which you live, you can incorporate either real or faux tropical plants. Plants with giant green leaves, palm trees, and bold, colorful flowers (think hibiscuses) are ideal. Next, begin adding furniture that reflects the design and colors of vintage Palm Beach, including fiberglass chairs, beachy chair cushions, and matching accent pillows. While finding the right patio/garden furniture, look for retractable awnings that match your home. In addition to providing much-needed shade in the summer months, awnings with scalloped edges work especially well for the Palm Beach motif.
Finding one-of-a-kind wall art and decor
One of the most thrilling parts of redesigning rooms in your home is picking out new decor and wall art. This can be even more true when emulating this refined beach look. Not only can you buy new items that are inspired by the tropical vintage style, but you can also find decor from the actual time period. Whether you search online, or in a local antique store, there is no shortage of amazing pieces for each room of your home. Unsure of where to start? When browsing various shops, keep the colors and ideal design in mind. If you don't have a place for an item that you find, skip it in favor of others that will have a definitive place. When trying to capture the fullness of the Palm Beach look, be sure to add decor with palm prints, tropical accents, painted or natural bamboo, and coral-inspired pieces.
Bringing a piece of Palm Beach to your home is easy, fun, and on-trend for 2019. With plenty of sources for beautiful paint colors and decor, you should have no trouble turning your home into a luxurious tropical getaway.