When it comes to planning a holiday, most people tend to think of exotic beach resorts, bustling metropolises, or serene natural landscapes. While these destinations undoubtedly have their charm, there's one often overlooked gem that deserves a spot on every traveller's list: Columbus, Ohio. Surprised? You shouldn't be. Columbus is a thriving city with a unique appeal that caters especially to architecture lovers.
Nestled in the heart of Ohio, Columbus isn't just the state capital; it's a vibrant hub of art, culture, and, most importantly, architectural innovation. The city's skyline is a testament to its ever-evolving architectural landscape, and for those with a keen eye for design, Columbus is nothing short of a playground. So, if you're an architecture enthusiast or simply curious about the blend of old and new in urban design, Columbus is the ideal holiday destination for you.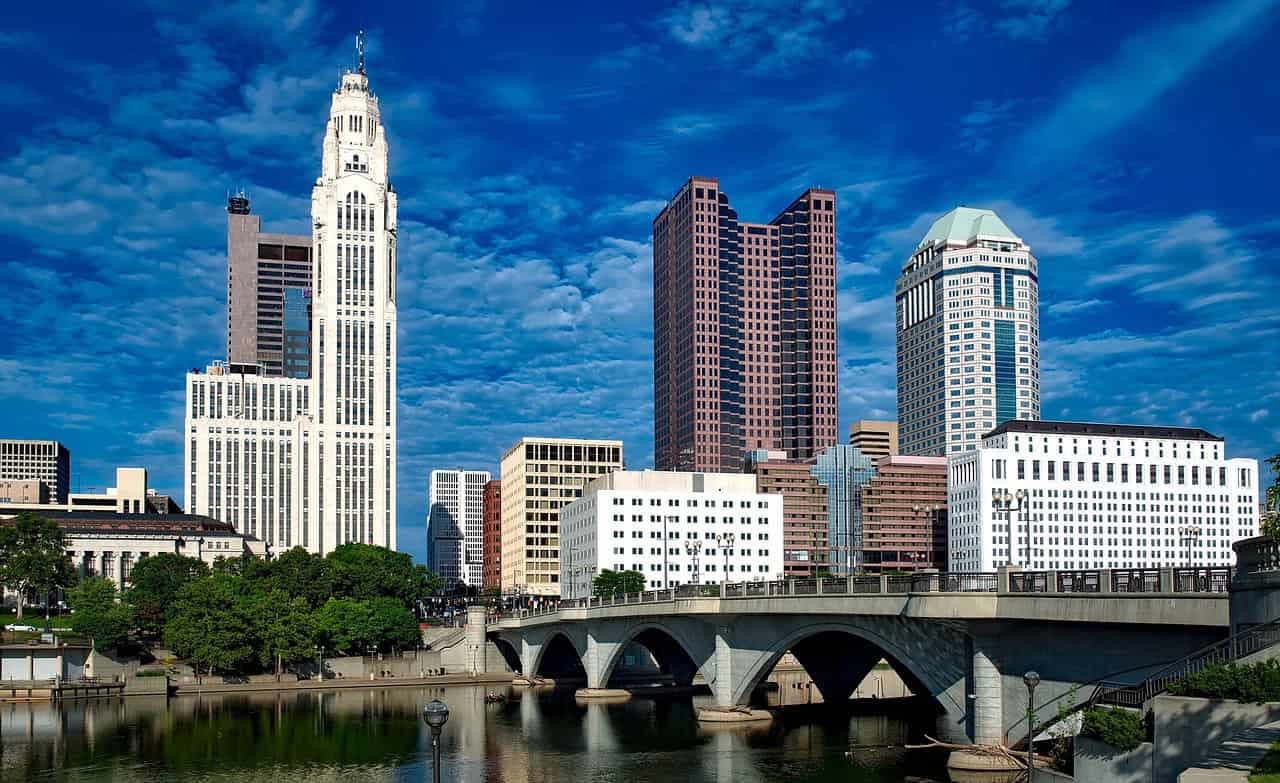 A Melting Pot of Styles
Columbus boasts an architectural diversity that's bound to leave you in awe. From neoclassical masterpieces to modernist wonders, the city showcases a melting pot of styles, each telling a unique story of its era.
A great place to put first on your trip planner is the Ohio Statehouse, a striking Greek Revival building that's been serving as the seat of Ohio's government since the 19th century. Its grand rotunda, Greek columns, and meticulously designed interior are sure to transport you back in time.
For lovers of Gothic architecture, the LeVeque Tower is an absolute must-see. This iconic skyscraper, constructed in 1927, is a prime example of Art Deco design. Its intricate detailing, terracotta façade, and ornate spires are reminiscent of a bygone era. An elevator ride to the Observation Tower offers breathtaking views of the city and the Scioto River.
But Columbus isn't stuck in the past. The city has embraced modernism with open arms. The Columbus Metropolitan Library's Main Branch, designed by the renowned architect Cesar Pelli, is a testament to contemporary design. The glass façade allows natural light to flood the interior, creating a warm and inviting space for book lovers. It's a perfect blend of functionality and aesthetics.
The Iconic Serpent Mound
While Columbus itself is a treasure trove of architectural wonders, its surroundings offer an architectural oddity that's both perplexing and fascinating. About an hour's drive from Columbus lies the world-famous Serpent Mound.
This ancient effigy mound, believed to have been constructed by indigenous peoples, resembles a winding serpent. Its purpose and origin remain shrouded in mystery, but the site's undulating shape and alignment with celestial events have led to countless theories about its significance.
The Serpent Mound isn't a building in the traditional sense, but it's an architectural marvel of a different kind. Its construction, dating back over a thousand years, speaks to the ingenuity and precision of its creators. Visiting the mound is like stepping back in time and contemplating the mysteries of ancient architecture.
Architectural Adventures Await
Exploring Columbus's architectural treasures isn't limited to just admiring facades and incredible houses from the street. The city offers a wealth of opportunities to delve deeper into its architectural heritage. One such opportunity is the Columbus Architecture Tour. Led by knowledgeable guides, this tour takes you through the city's most iconic buildings, providing insights into their history and design.
If you're more of a self-guided explorer, consider embarking on your architecture-themed scavenger hunt. Wander through the city's various neighbourhoods, such as the German Village, known for its well-preserved brick houses, or the trendy Short North Arts District, filled with colourful murals and contemporary designs.
But Columbus's architectural charm isn't confined to downtown. The city's suburbs, like Dublin and Westerville, boast their architectural gems, from historic homes to modern marvels. For a comprehensive tour, consider visiting the Frank Lloyd Wright-designed Westcott House in Springfield, just a short drive from Columbus. It's a prime example of Wright's Prairie School architecture and a true gem for architecture aficionados.
A Hub of Innovation
Columbus's architectural journey isn't limited to aesthetics; it's also a testament to innovation. The city has embraced green architecture and sustainability, leading to some remarkable developments.
One such development is the Grange Insurance Audubon Center, a LEED-certified building that seamlessly merges with the surrounding Scioto Audubon Metro Park. Its design showcases the harmony between modernity and nature, making it a serene spot for birdwatching and contemplation.
Another groundbreaking project is the National Veterans Memorial and Museum, designed by architect Allied Works. This distinctive museum, opened in 2018, is dedicated to honouring the service and sacrifice of veterans. Its unique design features an open, circular structure that emphasises the connection between veterans, their experiences, and the world. It's a poignant reminder of the power of architectural storytelling.
Where to Stay and Dine
As you immerse yourself in Columbus's architectural wonders, you'll need a comfortable base to relax and rejuvenate. Fortunately, the city offers a range of accommodations, from historic hotels to contemporary boutiques. For a taste of luxury, consider staying at the iconic Hotel LeVeque, housed in the historic LeVeque Tower. Its art deco charm and modern amenities provide a unique and stylish experience.
If you prefer something more intimate, the German Village Guest House offers cosy accommodations in the heart of the charming German Village neighbourhood. Its brick-lined streets and proximity to local eateries make it a delightful choice.
Speaking of eateries, Columbus's culinary scene is a reflection of its diverse and creative spirit. The North Market is a foodie's paradise, featuring a variety of local vendors serving up everything from international cuisine to artisanal treats. It's the perfect place to savour a meal while taking in the city's vibrant atmosphere.
For a more upscale dining experience, The Refectory Restaurant and Bistro offers fine French dining in a historic setting. Its elegant ambiance and exquisite cuisine make it a favourite among locals and visitors alike.
Columbus, Ohio, may not be the first place that comes to mind when planning a holiday, but for architecture lovers, it's a hidden gem waiting to be discovered. With its eclectic mix of architectural styles, innovative designs, and a commitment to sustainability, Columbus offers a unique and enriching experience. From historic landmarks to contemporary marvels, this city is a testament to the enduring power of architectural storytelling.
So, the next time you're considering a holiday destination, think beyond the usual tourist hotspots. Consider Columbus, Ohio, and embark on an architectural adventure that will broaden your horizons, spark your creativity, and leave you with a newfound appreciation for the art of design in urban spaces. Columbus isn't just a city; it's a canvas of architectural wonders waiting to be explored.