First impressions count! If you consider why you purchased your home you will probably remember that your first impression drew you in. You wanted a house that could be a home, which was good looking but had the potential for you to place your own mark on it.
This initial appeal was all about the façade of the building. Get the right façade and your home will have street appeal. Get it wrong and people will cross the road!
The good news is that the façade can be changed. Whether you have purchased a home that is great on the inside and not so good on the outside or, one that looked good but now looks dated; you can improve it.
There are several steps to choosing the right façade:
1. Understand the Wall
A blank wall has a very different look to a curtain wall. You need to consider whether you can cover the entire wall in one material or if you need to leave space for a window opening or to create an effect.
The answer to this will help you decide on the right material for your façade.
2. Consult
You need to be aware of the different options available to you. This can be partially done by looking at the properties in your neighborhood and reviewing what facades they have and whether they are appealing to you and will suit your home.
However, it is better to have a consultation with a reputable firm and find out about every potential façade as well as see some images of buildings with each type of finish.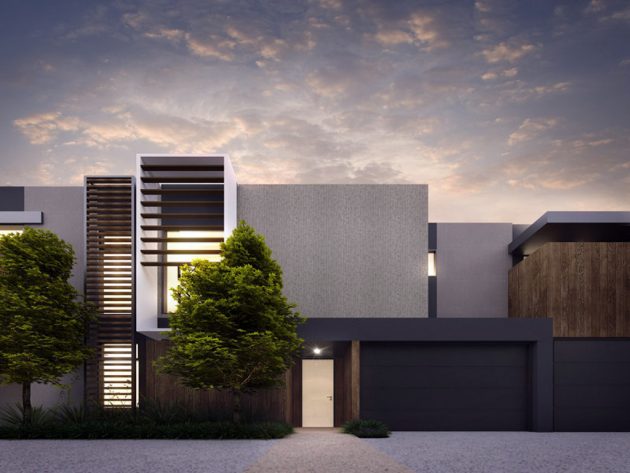 3. Budget
It is important to be aware of your budget and finances to ensure you purchase a façade that is affordable. This will ensure it improves the value of your home and your enjoyment; instead of adding additional stress at the thought of having to pay for it.
Many facades are not as expensive as you think they will be; it is worth taking a look!
4. Consider The Area
You need to verify whether there are any building regulations which will affect your choice of façade or the range of options available to you.
In addition you need to consider what is already in existence within your neighborhood. It is acceptable to opt for something completely different but you must be sure that it will fit with planning regulations.
Keeping the neighbors happy will help to ensure you enjoy your home every time you arrive.
5. Maintenance
You must consider the time you have available and the level of maintenance which will be required to maintain your façade. It s important to keep it looking its best to help justify the investment and ensure you remain happy with it.
If you have little time you will be able to get professional help to complete the maintenance but if this is not an affordable option you need to select a façade which can be easily looked after by yourself.
Remember; the façade is the first thing which people see when they view your home. Getting it right is important so take your time making the right decision.