For many people, the idea of working as an architect seems glamorous, however, they may be put off by the idea of the educational process. Unlike many undergraduate degrees, becoming a licensed architect generally requires five years of education and several substantial internships. While the educational process is rigorous, many find the career fulfilling and worth the dedication required in the early years.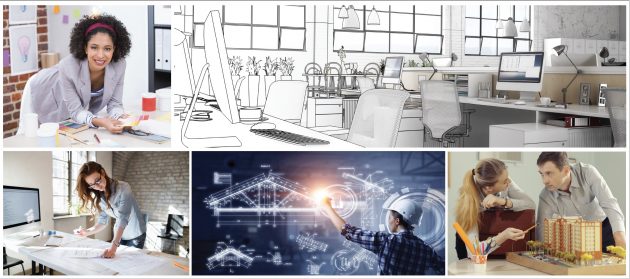 Financing Your Dream
If you have thought of becoming an architect, but are concerned about the financial aspects of attending school and taking on an internship after graduation, look at your student loan options. Most people start with federal student loans. There is a cap on how much you can borrow each academic year from the federal government. There will likely be a gap between what they offer and what the school costs. Once you know how much you owe, apply for private student loans. Private student loans differ from government loans in that there is no borrowing limit. This allows you to borrow to pay for school and living expenses while attending school. Without the need to have a job during your college career, you may be able to complete some or all of your internship before graduation.
Why Education Matters
Architects are responsible for designing beautiful buildings, but that is not all they need to do. They are also required to design a building that is functional or meets the needs of those who intend to use it, it must be safe, meeting all local building codes, and each project will undoubtedly come with a budget. This type of employment will need to design a building that meets all the required specifications while still being within budget. As you can see, there are many different skill sets involved in getting into this field. While you may be drawn to the idea of design, many other tasks are involved in the day to day work. It is impossible to orchestrate a project from concept to completion without a significant amount of training.
Career Fields
When you initially think of becoming an architect, you may envision yourself designing single-family homes, giant skyscrapers, or some other type of project. While those are some of the projects you may face, there are many other specializations as well. Urban planners, who create big picture concepts for an entire town, often have a background in architecture. Manufacturing plants, shopping malls, and other commercial buildings all require professional design and building skills. Historical renovations often involve architects as part of their team.
The career field of architecture may initially seem very small, but as you can see, there are many career options for people with many different interests. This is one reason the required internships are so valuable for future architects. It is impossible to know the many tasks involved in planning and building structures, just as it is impossible to know what is involved in the different areas of interest within architecture. By completing a variety of internships, each student can get a better understanding of where their interests lie.