The most important function of a home may be shelter, but that doesn't mean you have to sacrifice on design. If you're considering a custom-built home, is it possible to find a middle ground between innovation and cost? Absolutely! Here are four elements to consider when creating a home plan that is both unique and useable.
Clever Design
If you want to build a beautiful home on a budget that has it's own look and style, the most important thing you can do is invest in clever design ideas. Whether you enlist the help of a professional designer or not is up to you, but the key is research and planning. If you want a non-cookie cutter design for your home, then you will need to spend some time looking at other options for things like exterior materials and colors, roof pitches and elements, exterior accents like balconies, gables, pillars or columns (depending on your desired style). Choose which designs are most important to you and add them in accordance with your budget. If you can only afford to change up one thing on the exterior of the home, make sure you choose one that gives you the biggest bang for your buck.
While it's great to have a unique home that looks nice, remember that it's even more important to make sure you aren't sacrificing function for form. Above all else, your home needs to work for you and your lifestyle, so make sure it accomplishes that before you focus on whether or not you're incorporating unique design ideas.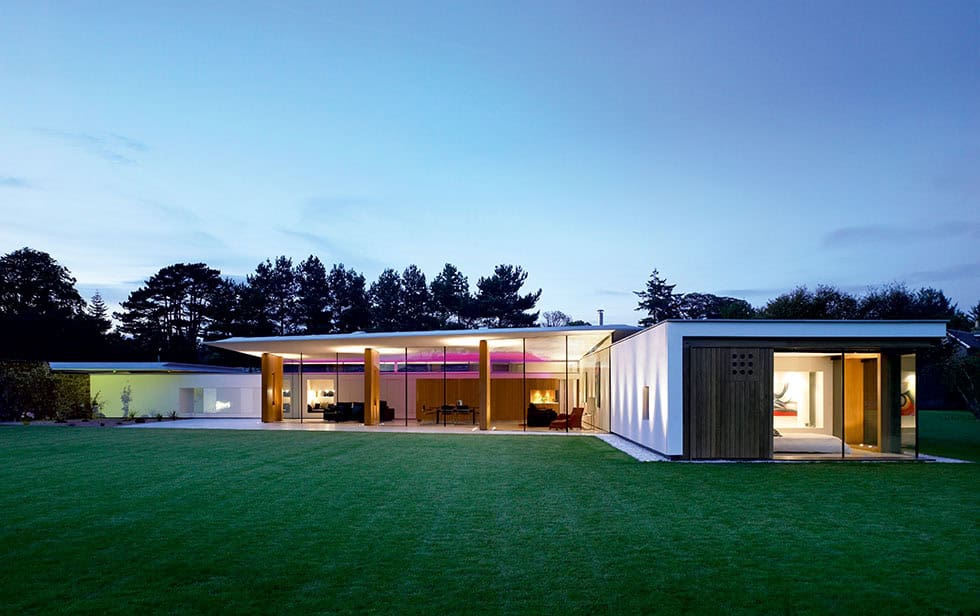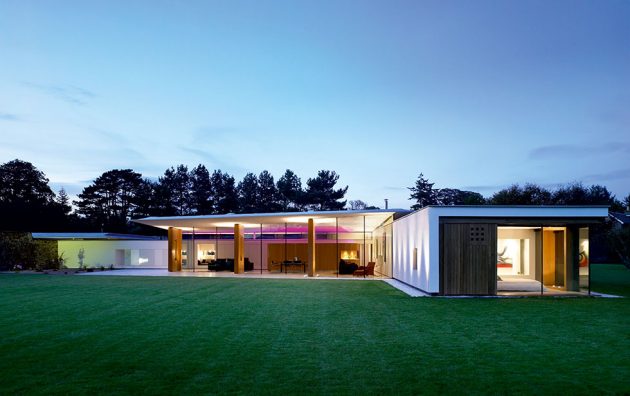 Make It Modular
One of the best things you can do to make your home unique and functional for decades to come is to make it somewhat modular. What we mean by this is that you should have plenty of room to add onto your home if you feel like doing so in the future. Whether you want to add an outdoor living space that feels like your indoors or you simply need to attach an extra bedroom to one of the exterior walls of your home, having the ability to customize your home as needed is important.
Ideally, the best way to leave room for expansion is to plan ahead and utilize your property wisely. Make sure you have space around areas of your house where you might want to expand in the future. Don't plant trees that will keep you from building the way you want to. That way, you don't have to do a ton of work if you do want an addition later on.
DIY
When it comes to doing things affordably, doing it yourself can be a great option depending on the task. While it's not completely realistic for many people to take the time to design and build an entire house from start to finish, there are parts of the process you can handle which can save you some money. What's even better is that you can find construction equipment rentals in Columbus so you have the equipment you need without spending a fortune.
Whether you're laying the foundation, installing windows or taking care of landscaping, make sure you know what you're capable of and don't go beyond your limits. While saving money is important, you also want your home to look nice.
Finishing Touches
At the end of the day, your home should be an extension of you and your unique style. From landscaping and painting to decorating the inside of your home, there's a lot you can do to make it feel like home. Unique design elements and finishing touches are a great way to add personality to your space. Don't be afraid to rent the equipment you need to complete some of the projects yourself. You can build a beautifully unique home without spending a fortune whether you're a pro or not.