Stainless steel-based deck railing is an update to conventional materials as they offer functionality, style and fresh look to a place. These types of cable railings are easy to get installed when renovating your deck structure and developing a new deck. A cable railing provides an extensive range of benefits to the user. Let us see some of them in this article.
Maximizes Views
Stainless steel cable railings offer visual enticements and breathtaking vistas are seen and savored. These railings offer an enchanting panorama. Several thick pickets and posts block the appearance effectively. These railings provide remarkable and enjoyable scenery to the user. It gives an unobstructed appearance at expansive views.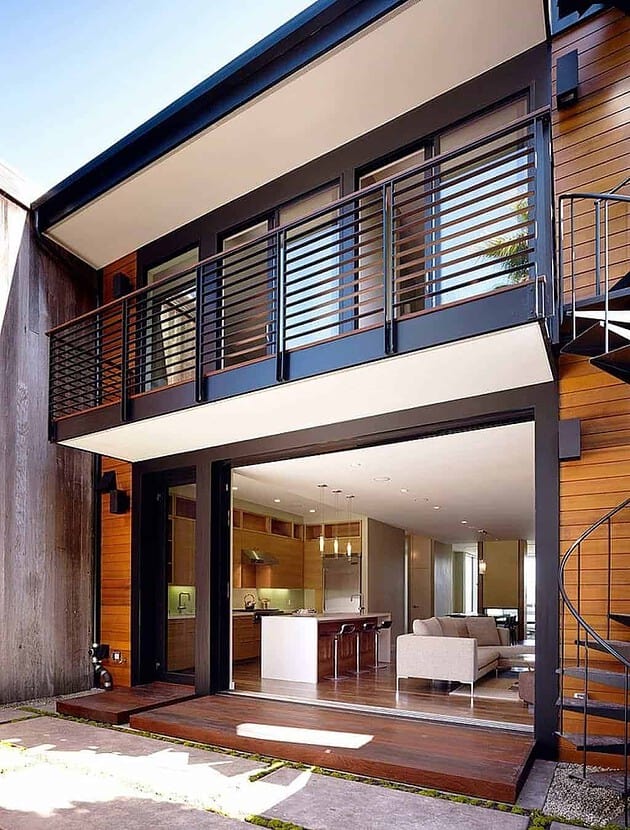 Advantageous than glass
When compared to stainless steel-based railings, glass railings ensure a very clear and beautiful scenery view to the user. However, there are several other benefits of stainless based railings over glass-based railing. One of them is that it prevents birds from flying inside the glass. Stainless steel surface does not get dirty very easily than glass surface.
Some type of environment like windy conditions demands extensive cleaning of dirt from glass surface. Also, glass panes are not very powerful in withstanding pressure in windy environments. In such a scenario, stainless steel-based railings definitely have an upper hand. Inline design is a US based firm that offers remarkable stainless-steel deck railing in varieties of designs and configurations for its clients.
Vertical and Horizontal options
In a few selected locales, horizontal cable railings aren't allowed. That is the reason; people in those regions prefer to use vertical railings. These railings look very attractive alternative to people.
Stainless steel-based cable railings are available in both vertical and horizontal designs that impart an architectural aesthetic look to the rails. It creates compelling visual interest in a minimal and clean appearance to the cable rails. Spacing ensures effective installation of the visually appealing vertical rails. On the other hand, horizontal configurations garner a lot of appreciation.
Modern style
Whether you opt for a vertical or a horizontal cable railing for your project, it exhibits style and modernity. Stainless steel deck railings are seen as contemporary sophistication.
Requirements
Configuration and installation considerations include requirements varies from one state to another. A few locations require specific kind of materials due to their specific conditions of weather and demands on the construction materials. Geographic location and regulations provide a space for personal preferences and choices.
Maintenance
The major benefit of a stainless-steel deck railing is very less requirement for its maintenance. As per the configuration options in the chosen design, occasional tightening should be needed to ensure cables remain taut as required.
High quality of cabling lowers this requirement. Stainless steel-based cable railing offers aesthetic appeal at a lesser need for labor. This helps in keeping the railing beautiful and safe.
Conclusion
Cable railings are a great addition to any place. It not just adds an impressive look to your home but also provide a wide range of functions to the user.