Fletcher Hotel Amsterdam: Situated by the A2 and A9 motorways in Amsterdam is the city's latest highlight: Fletcher Hotel Amsterdam. This luxury 4-star hotel opened for business on 11 January 2013. The 60-metre-high hotel boasts 120 luxurious designer rooms, 5 multifunctional meeting rooms, a gymnasium, an elegant roof terrace for smokers and Brizio Coffee Bar. The upper floors are home to SKY Lounge and SKY Restaurant Pi. Here you can marvel at the magnificent view of the city whilst sipping a cocktail or beverage, enjoying sushi and other finger food, or having a full meal. Quite simply it is the recipe for a wonderful evening out.
The interior was designed by top designer Robert Kolenik and could be described as Eco-Chic. Characteristic details include the authentic, natural materials which create a surprisingly warm and luxurious atmosphere. You'll feel at home the moment you come through the door. And it's not just the design and the interior that have been carefully attuned to one another; even the surrounding area goes towards ensuring a fascinating hotel experience.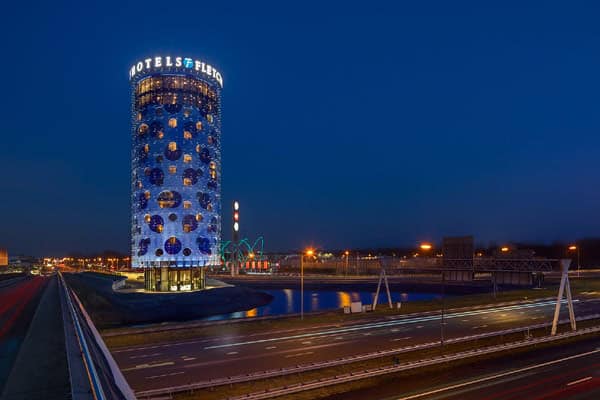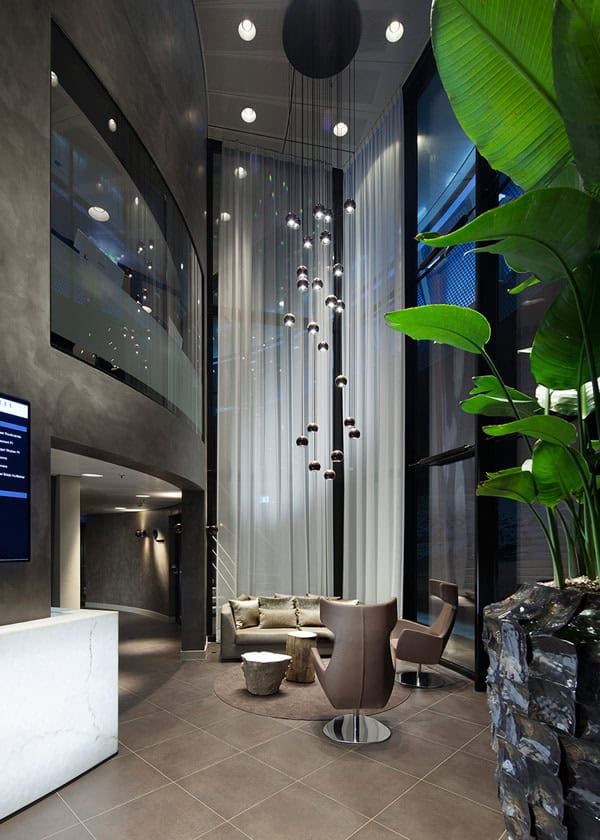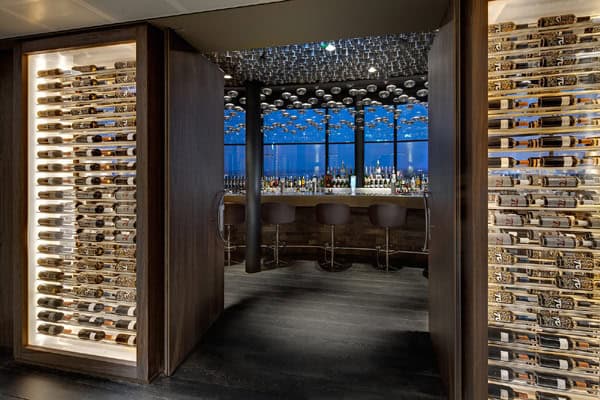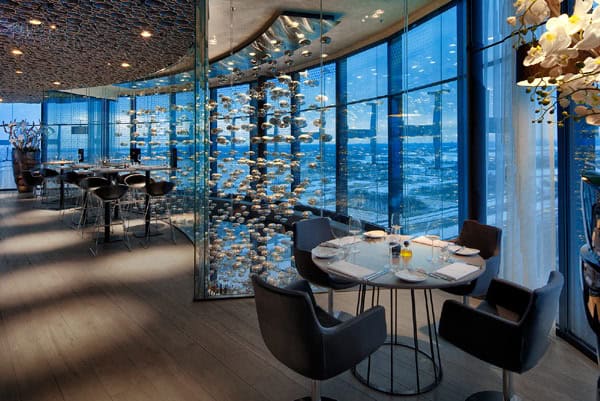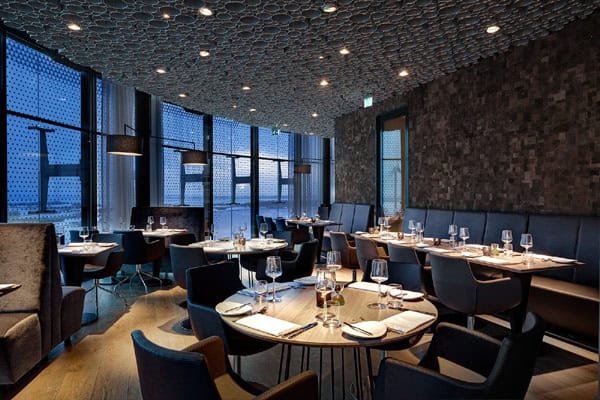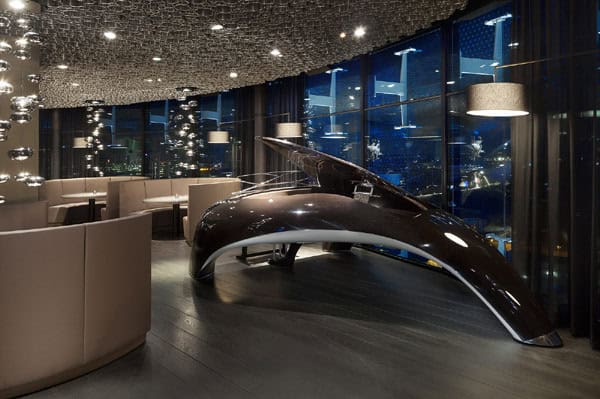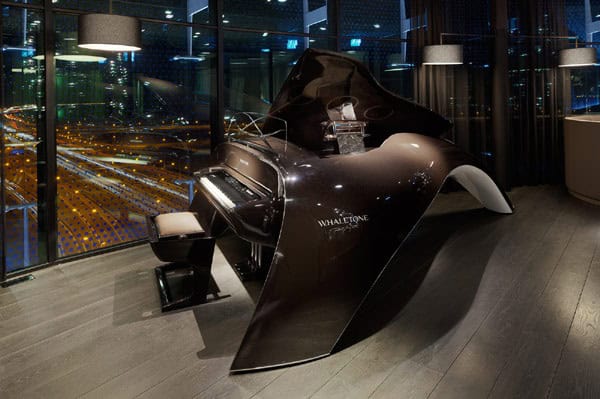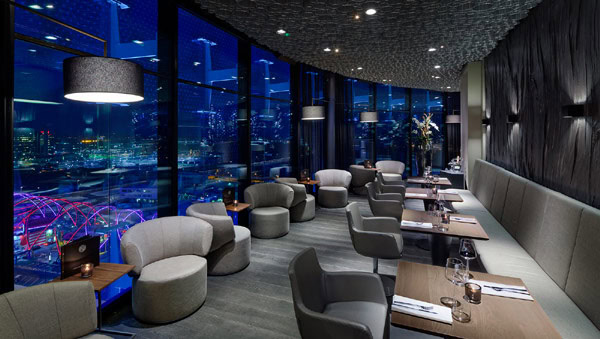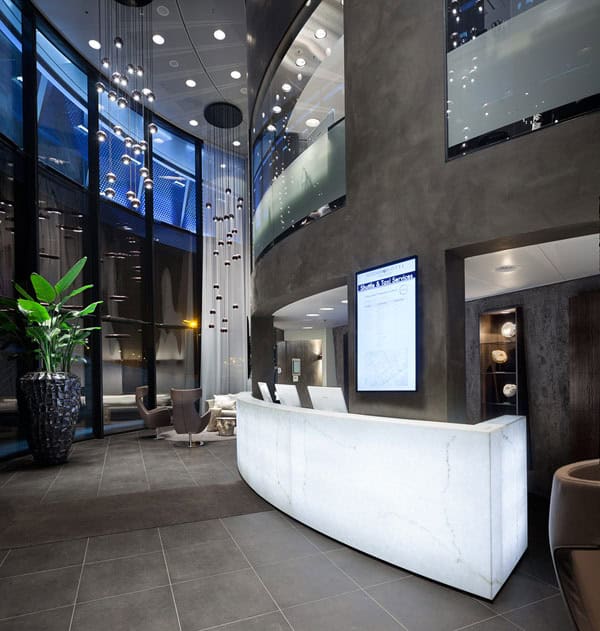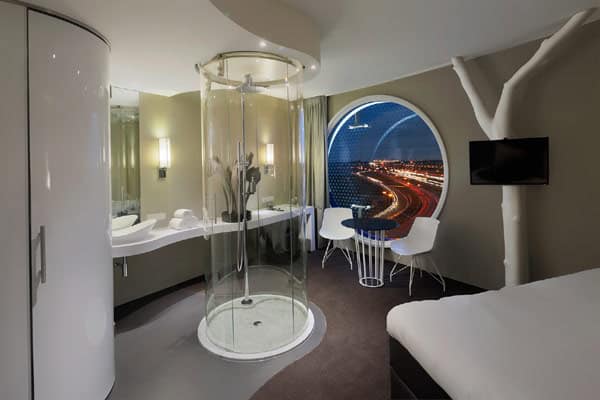 KOLENIK Eco Chic Design: The round shape of the new Fletcher Hotel brought some interesting challenges when it came to the interior design. Rising design star Robert Kolenik (31) signed for the inspiring design. He is known for its use of natural, unique and honest materials that also radiate luxury and minimalism.
The decor of the hotel is inspired by Kolenik's Eco Chic signature. "Eco Chic is aimed at durability. Besides homeliness, warmth and sustainability it also stands for minimalism and chic." For example: Kolenik uses 'Eco Board'. This board is made out of agricultural waste with natural resin. You can think of all the materials that would normally end up on the compost heap: wheat fibre, straw and already picked tomatoes plants. Eco board is biodegradable and it is used to produce the couches in the new Fletcher Hotel.
Photos by KOLENIK Eco Chic Design