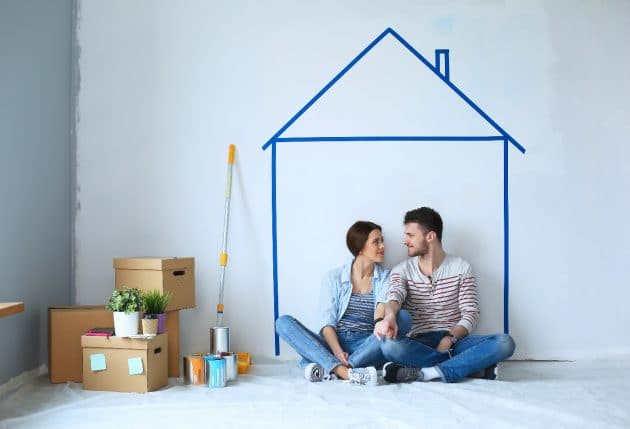 Owning your own home comes with a lot of luxuries, and the satisfaction of having somewhere to rest your head every night. Unfortunately, these luxuries come with the added expense of needing to adhere to the maintenance of your property. Luckily, many of these jobs can be outsourced affordable and may even save you money in the long run.
Roofing
The costs associated with buying the materials for roofing can seem daunting. Some people may even try to attempt roofing on their own with the help of a friend or neighbor. The downside for attempt to complete this job on your own is that you're liable for any damages because you don't have workers' insurance. If anyone hurts themselves on your roof you may be held responsible for paying the bill for their lost wages. You may even end up hurting yourself and losing wages.
The most responsible thing you can do is to hire a company that provides proper insurance to their workers. Do your homework and compare quotes from company to company, if any prices sound "too good to be true" they may well be. Only hire a company with a good reputation within the community. Roofing only needs to be completed every couple of decades, and sometimes businesses don't focus on customer satisfaction for repeat business. Online reviews are going to be your friend when looking for, friendly, and reliable workers.
Landscaping
Landscaping is one of those things that can be extremely great to appreciate, but not as fun to engage in. Luckily, there are loads of options to choose from when you're looking for cheap landscaping opportunities. The amount of work that you require to be done will be directly correlated with the cost, so it's really up to you how much you want to pay. Many landscaping companies offer services past mowing lawns, such as taking care of weeds, and trimming hedges/garden upkeep. Professional companies similar to Australian Lawn Mowing Services may even provide all of the services. Sometimes you just don't have time in your day to work on yard responsibilities, thankfully services aren't horribly expensive.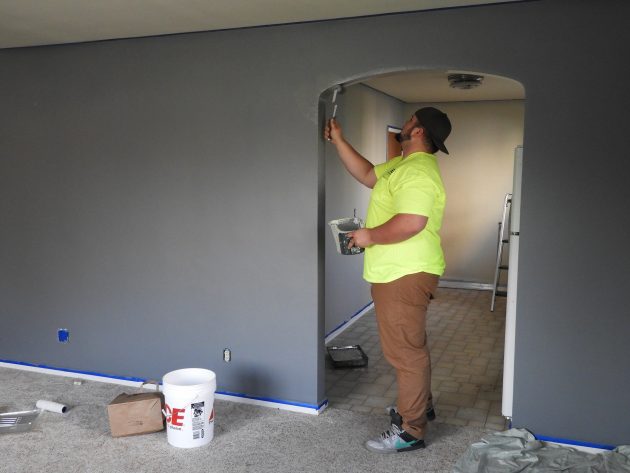 Indoor Painting
When you paint your walls you're going to be staring at these surfaces for a while. Any mistakes you feel you've made you'll be noticing endlessly, and sometimes you may want to employ a professional to do the job. It sounds odd that you can hire someone to professionally put paint on your walls, but they can do a really good job. Cutting the edges of ceilings and door frames can be difficult, and it's better to have someone else take on that responsibility. You may even end up spilling paint yourself, or getting paint on a surface that's a different color. This can lead to higher costs for you, and it might be worthwhile to hire a painter. Just make sure you hire a worker that has insurance so you won't end up being liable for any injuries that may happen on your property.
Deck Staining
Staining your deck may require a variety of tools that you just don't want to expend the resources on. It's not something that needs to be done regularly enough to grab an array of tools from the store unless you already have them on hand. You may be required to purchase a belt sander, a disk sander, a pressure washer, not to mention all of the staining materials themselves. Paying to have your deck stained is a much more cost effective method of getting this form of property maintenance accomplished. It also means that any injuries that potentially happen on your property will be covered by the contractors insurance.
Plumbing/Electrical
These are the jobs that are just best left to the professionals. Many homeowners will already know this and hire a contractor in almost every circumstance. For those who are in these professions and would rather do the work themselves, it's important to note that hiring a contractor might be better for you. A contractor is going to be responsible for having insurance in case anything goes awry, and hubris can potentially lead to more complications. If you are in these professions you're going to know when someone is attempting to get you to invest more money than the job requires. For those who are otherwise acknowledged, customer reviews online is going to be a great asset for you.
Having a contractor with insurance is highly protective of being liable for any injuries or damages any persons may incur on your property. Sometimes the tools required to complete jobs come with a big financial investment that just isn't worth it to the everyday person. If you're looking to save money on some of the work required in your home, these are some of the best jobs to outsource.