As a new architect, it is of utter importance to get your work out there so that potential new clients can find you. But when you're just starting out, it is a little bit difficult to get a project of designing a landmark that everyone will be familiar with and you will most likely be stuck with public facilities or residential designs for a while. That shouldn't discourage you.
Gaining experience is always useful and you can always work on some of your own projects in your spare time. This is how you build an extensive portfolio even as a young architect. But displaying your projects is another story.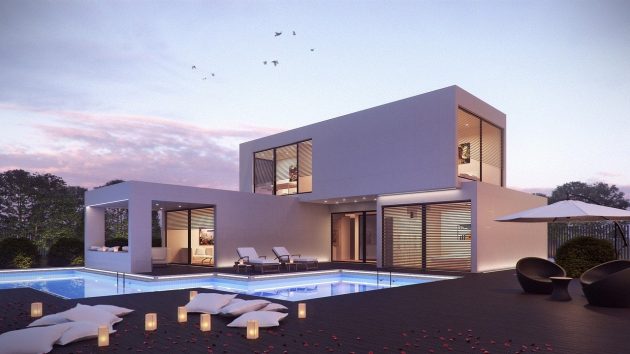 Most people will not be as inclined to look at blueprints at first glance as they will be if you would provide a few renders of your projects. Architectural renders are 3D visualizations of your projects that can give a much better visual presentation to your potential clients that a blueprint can. Of course they don't provide as much information as a blueprint, but there is no better way to attract a client that with a complete render of your project. Of course, there is a difference between a render and a good architectural render and the more you strive for photorealism, the more impact is going to have for a first impression.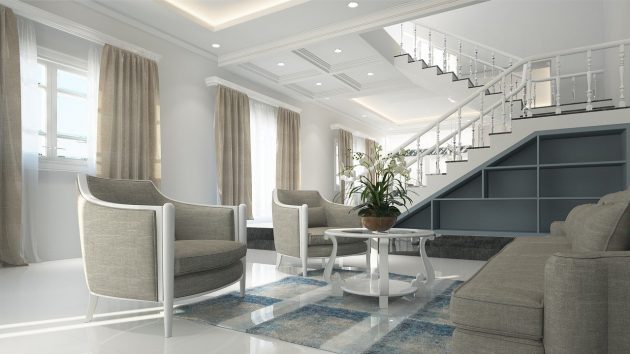 1. Lighting
When it comes to photorealistic renders, lighting is key. It doesn't matter how much detail you put into your models and how many small objects and accents you add to your architectural scenes if the lighting can't do a proper job of highlighting it. Physically-based rendering materials are also a part of this as they can capture light just as a real-life material does it. Often times amazing scenes are put down by poor lighting that renders all of that detailed modelling useless. Make sure that there is plenty of light coming through to your scene in a way that illuminates the objects realistically.
2. Modelling
Detailed modeling is going to highlight your work on the project. You need to pay attention to capture all of the details that your building or interior design project is going to have. One of the key things to remember when modelling objects for your scene is that nothing is perfectly sharp in real life. No matter how sharp an object might appear, even a knife is not so perfectly sharp. Adding bevels, even tiny ones, around the edges in your objects will do wonders for light reflection. And remember, nothing is perfect in reality, so don't forget to include imperfections in your models and textures.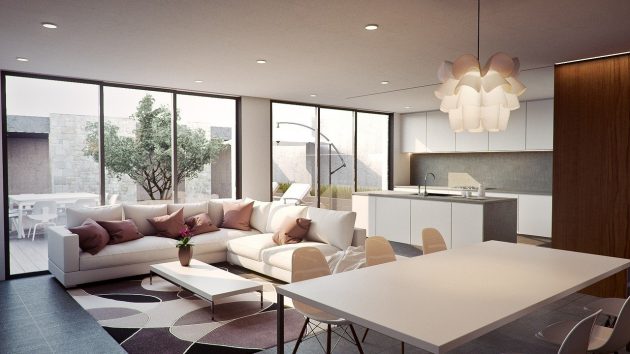 3. Details
The devil is in the details. While a few props are usually going to do it for exterior scenes, interior renders are totally different. Imagine presenting an empty kitchen scene? It might showcase the layout of the kitchen but it doesn't really feel like a kitchen, and that is very important for first impressions. So, in order to fix this, you need to fill up your scene with objects such as decorations, artwork, furniture and appliances that might find their place in a real life kitchen, or bedroom for that matter. But modelling every little detail is going to take way too much time so you should consider getting all kinds of props from 3dbaza.com which will drastically improve your workflow and give you a lot of items to choose from.