For many, becoming a home designer may be a dream come true that fulfils their life well beyond the financial criteria. It's an opportunity to unleash one's imagination, give life to never-heard-of concepts and ideas, play with colours, shapes, and materials, and only abide by a set of rules that's interesting to learn. However, many fail to realize that one of the main essential aspects home designers can't allow themselves to compromise on is their sources of inspiration. In this regard, some of the most unique and mesmerizing cities in terms of home architecture have long served in history as essential resources for artists to trigger their creativity.
The following four are some of the cities that inspired more art designers than you may think, so let's see what gains them the reputation of unique locations in terms of home design and architecture.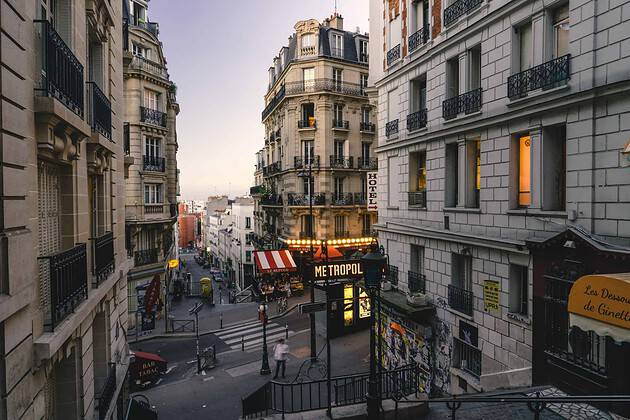 London, United Kingdom
Despite being a very urbanized city, London creates a fusion of different architectural styles, all telling a story from a faraway past. From the Tower of London with its Romanesque touch to the Battersea Power Station's industrial Art Deco to the "The Gherkin" postmodern skyscraper, hardly any corner doesn't impress through its legacy.
London boasts a cultural mix and ingenuity often observable by roaming on the capital's streets. The plethora of historical stratifications that the city has witnessed, like the Romans or Normans, contributed to the city's uniqueness in terms of exterior home designs. On the other hand, and in contradiction with the outside impression created, most Londonese home interiors are built on the minimalist principle. They're highly functional, not crowded or closed-in, and cleanly decorated.
Paying a visit to London only to see the refinement of the buildings and home interiors, assuming you get the chance, will have you create a different perspective compared to potentially previous times visiting the metropolis. If you've recently unearthed your interior home design enthusiast, see some areas renowned for their unique and fascinating architectural style, such as Notting Hill, Southbank, Peckham, Camden, and Bermondsey Street. You can book an airline ticket and travel between different cities in the UK. For instance, if you live in Manchester, you can look for last-minute airline tickets and book a parking spot at Parkos.co.uk so you won't stress about transportation to and from the airport. British Airways is, at the moment, the only airline connecting Manchester and London, so travellers needing to get to London don't have many options at hand in this regard. However, you and any other visitor can find comfort in knowing there are many alternatives at parking Manchester airport. Hence, you have less stress on your plate when preparing for a short-notice trip to the capital.
Paris, France
The city of love is renowned for its unique cultural richness and a plethora of particularities, gaining it an outstanding reputation, such as the refined food scenery, abundance of architectural styles marking almost any period, unique art scenery, and unrivalled distinction as a capital of fashion worldwide. However, the designs and styles of Parisian households, both interiorly and exteriorly, may sometimes fail many people's minds when enumerating things that make Paris such an inspirational city.
With tall windows, high ceilings, wall panelling, marble fireplaces, and carved mouldings, this capital is famous for its alluring home designs. Parisian home proprietors hold the key to crafting spaces that take spectators' breath away through their fusion of elegance and sophistication, adding only carefully picked design elements which they're often fond of and reflect the refinement of their taste.
Homes in Paris may look unachievably expensive, but it's important to note that Rome wasn't built overnight, and the French way of decorating and creating structures abides by this concept. When trying to embellish a home in the Parisian way, remember that nothing hurries you to finish your home's design ASAP. The relaxed and laid-back attitude of Parisians often mirrors the aesthetic of their homes.
Buenos Aires, Argentina
Also renowned as the Paris of South America, thanks to the city's cosy sidewalk cafes, cosmopolitan atmosphere, impressive architecture and numerous landmarks, it's no surprise that Buenos Aires keeps maintaining this distinctive title. Rich in infrastructure and culture primarily influenced by the French capital for centuries, it exudes an air of elegance and sophistication that's hardly replicated by other cities. The cultural and architectural resemblances between the two cultural hubs are also reflected in the interior and exterior styles of the city's homes. One of the most exceptional examples of art deco architecture here is the Kavanagh building, which also received the distinction of being the tallest Latin American skyscraper at the time of construction. The trend found roots in France in the 1920s and the market for the whole period till the 1940s. Another differentiating element in the Buenos Aires home landscape is the contrast between the colours of the homes beautifully aligned with one another. The artist Benito Quinquela Martín painted the houses of what's now known as the Caminito Street Museum in brave, bold colours.
As you can tell by visiting Buenos Aires, it cultivates both a lively and refined atmosphere with uniquely embellished homes offering views to behold.
New York City, New York
New York's reputation as an urban architectural heaven rich in interior and exterior styles is well cemented. From streetscapes to well-developed infrastructure to unique buildings, the neighbourhoods of New York draw plenty of fine art and home design lovers seeking opportunities to unleash their creativity and thrive in a well-developed metropolis.
One of the main influential cities in the US, NYC couldn't stop at politics, science, and other essential sectors but also inspires through its remarkable home architecture and décor. The apartments in this prominent city part of the Northeast megalopolis strike through their uniqueness derived from various elements and traits meticulously added over time as multiple cultures have set foot here. The city remains renowned for its diverse contemporary expressions, architectural styles, creative and functional home designs, etc. When hearing about this city, you can hardly stumble by someone who can't picture an image of a NYC property.
Needless to say, the world is studded with unique locations where the design of the homes is breathtaking, but the four ones mentioned above are the ones that served as main points of inspiration for numerous home designers worldwide.