The average custom built home costs twice as much as a regular production home, at up to $400 per square foot. For most people, it is finding the funding that puts them off achieving their dreams of designing and building a beautiful, bespoke home. However, by becoming financially savvy, it is possible to raise the cash needed to take on a huge project like this. While getting a bank loan will be required in most cases, you should search for other sources of income as well. This way, it'll be cheaper to build a bold and exciting new custom made property.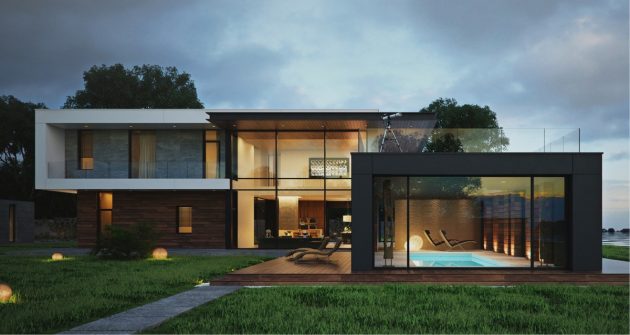 Credit Is Everything
Securing funding for a property can be a simple and easy process. If you already have a mortgage, then you know the basics involved and will be capable of getting a loan to build a customized house. All that's needed is a high credit score, since this is considered a high risk move. So get to work on boosting your credit score to convince a bank to put their trust in you.
Visit Other Homes In Your Price Range
Research is everything, especially if you have little architecture experience. Visit other custom made homes to gauge how much everything costs. Bringing a realtor with valuation skills will really help you to see what you can afford. You can then set an achievable target, making it easier to raise the funds.
Free Up Equity
If you already own a property, then you are sitting on a whole load of cash. The only problem is that you don't have access to it. Rather than remortgaging your home, consider selling it to free up the equity. Be willing to temporarily live in cheap rented accommodation, and then use the money from your old home to build a new, more exciting property. This will drastically reduce the size of the loan required, meaning it will be easier to obtain and cheaper to repay.
Building a custom made home can seem daunting at first, but with a little financial training, anyone can raise the funds required. Firstly, ensure your credit score is high so that you have no problems convincing a bank to fund your project. Make sure you have an achievable target amount, and free up equity to quickly overcome cash flow problems. You'll then be ready to get started on building the home you always dreamed of.