Name: LA House
Design by: Studio Guilherme Torres
Location: Londrina, Brazil
Area: 410 m²
Year: 2009
Photography: Denilson Machado – MCA Estúdio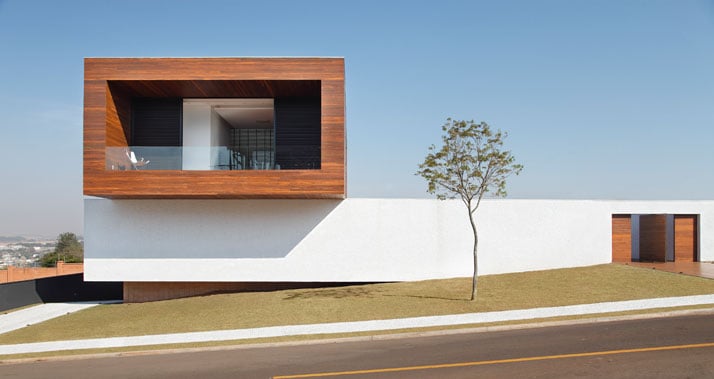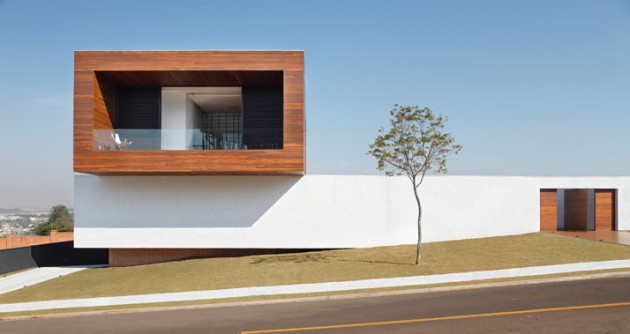 Photo by: Denilson Machado - MCA Estúdio

© 
The LA House by Studio Gulherme Torres is a contemporary home built in 2009 in the Brazilian city of Londrina. The house is as big as 410 square meters, and it is as high as three levels. The story behind the design of this house is because a young couple wishes to eliminate the small spaces and the traditional partitions in the existing condominium in the city of Londrina, Brazil.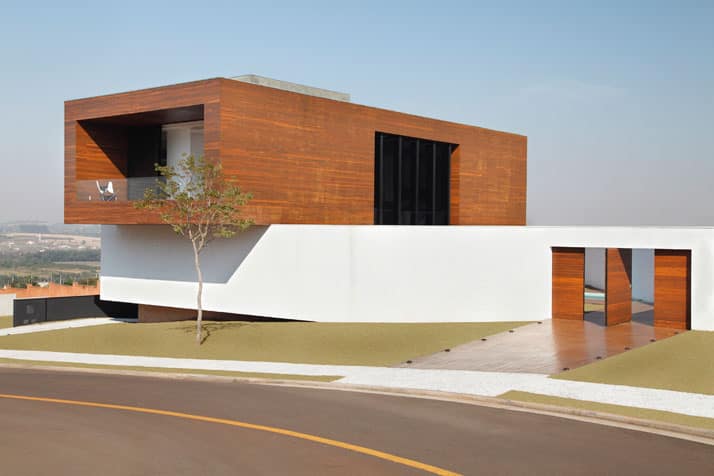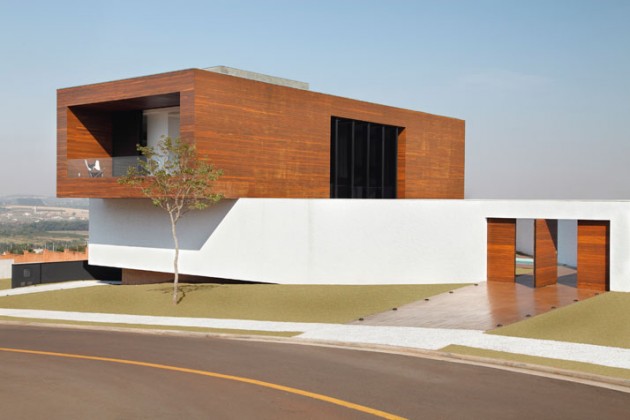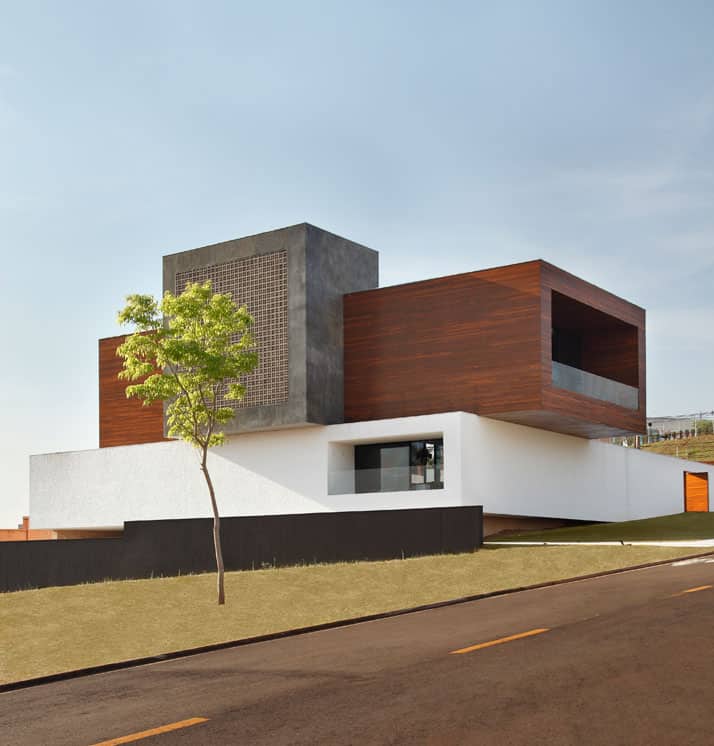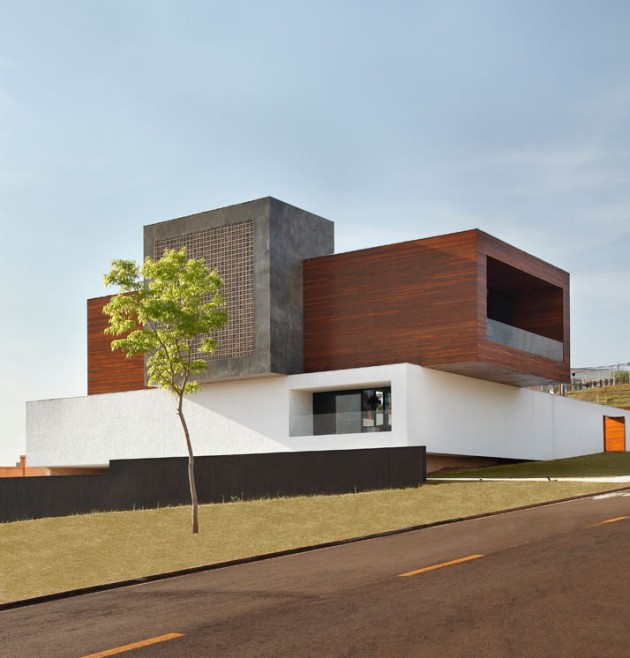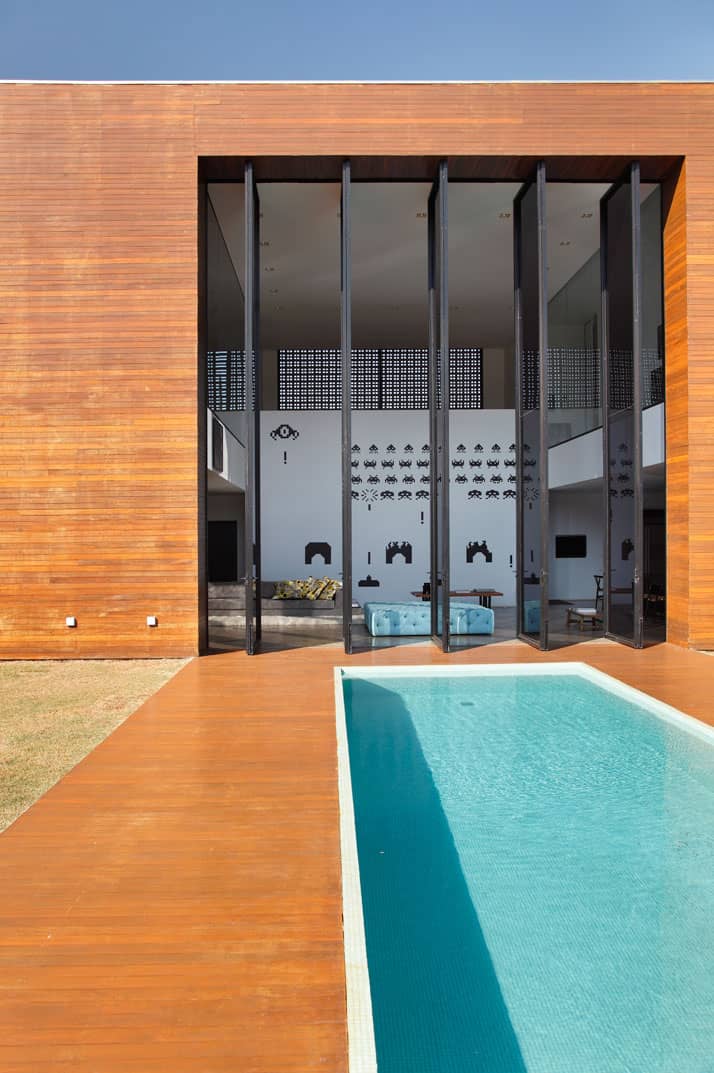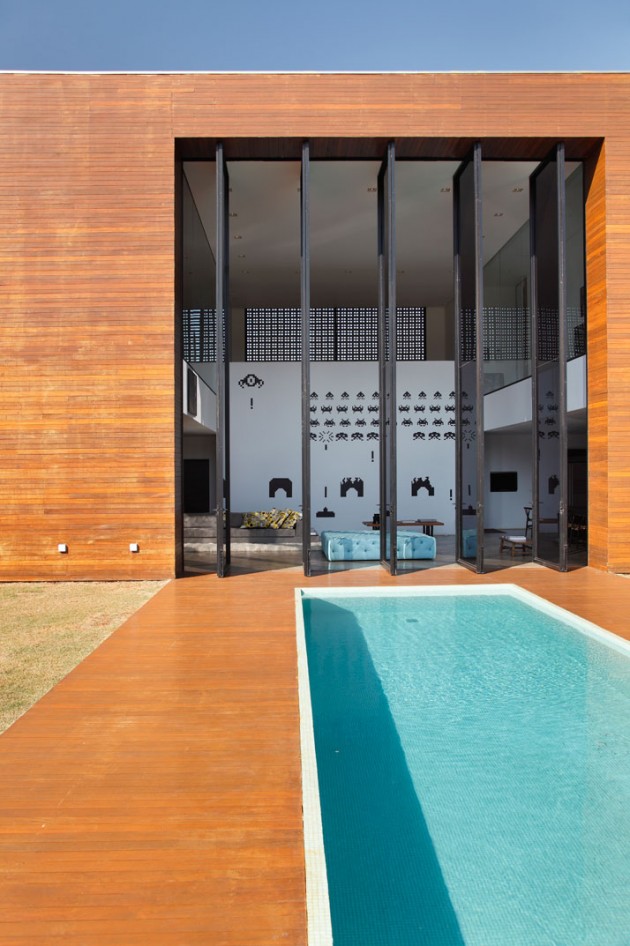 Photos by: Denilson Machado - MCA Estúdio

© 
As mentioned before, the architectural concept is to "break the paradigm", quoted by the architect himself. And he did a very good job at it, since you can notice that before you even enter the house. The very first look you get of a big wooden box of Brazilian teak cumaru wood takes your attention on the first glance.
The ground floor is connected to the upper floor by an internal straight staircase. Once you get on the upper level where the bedrooms are located, the flooring changes to indicate the difference in the program. Wooden flooring replaces the polymer-cement and indicates the difference. The master suite is separated from the living room atrium by a glass wall and the toilet and closet are integrated to the sleeping area. The hall located by the stairs on the upper floor, works as a small office space and has its windows protected by concrete hollow elements.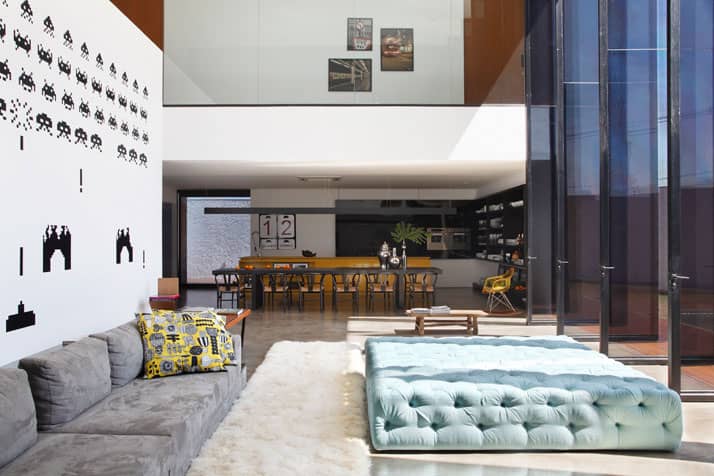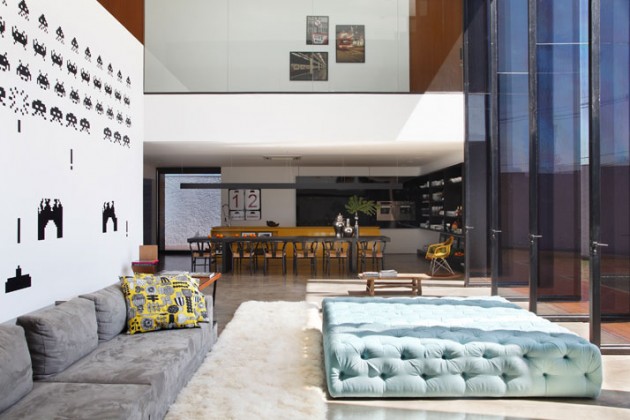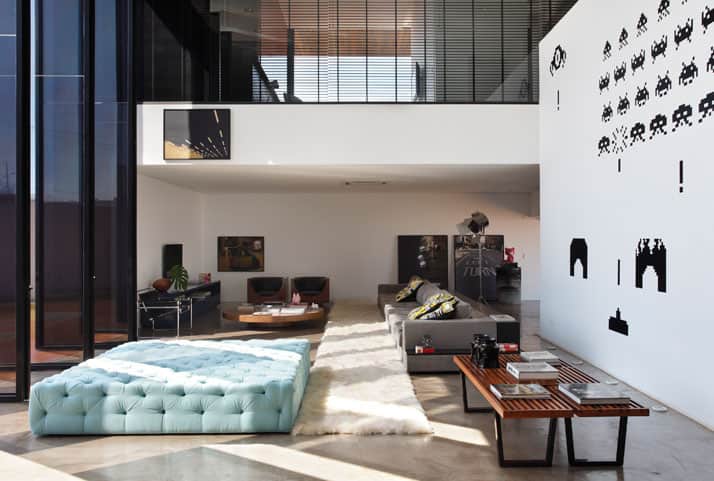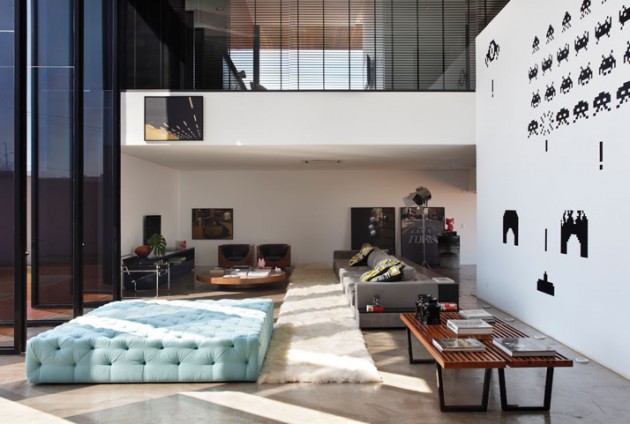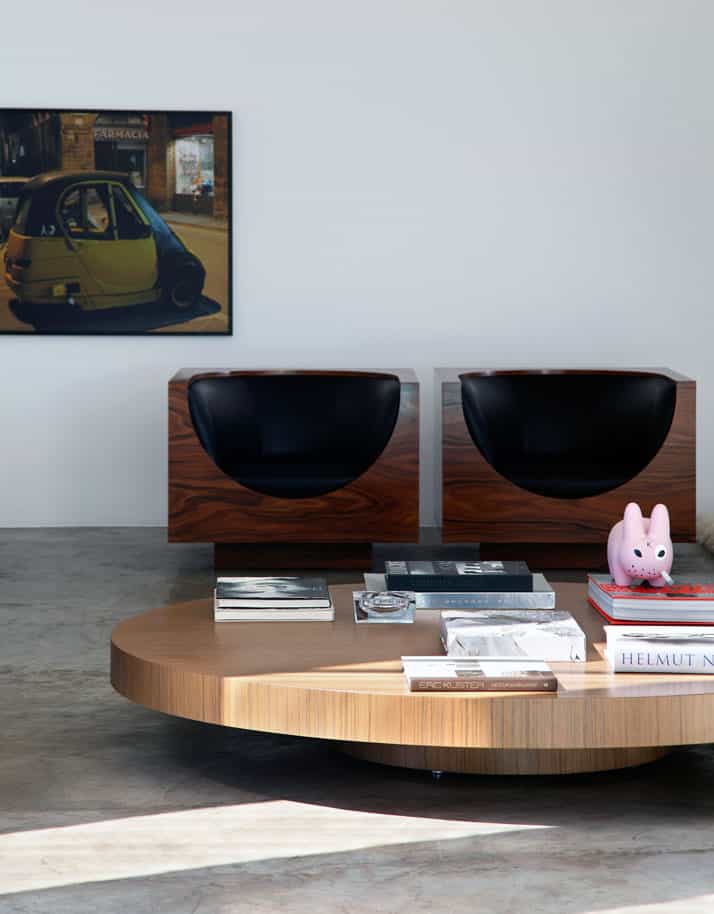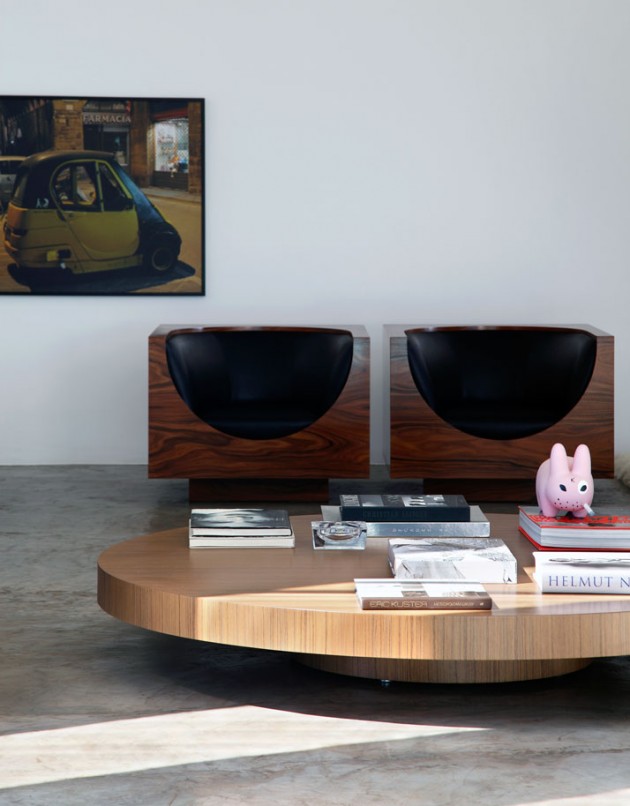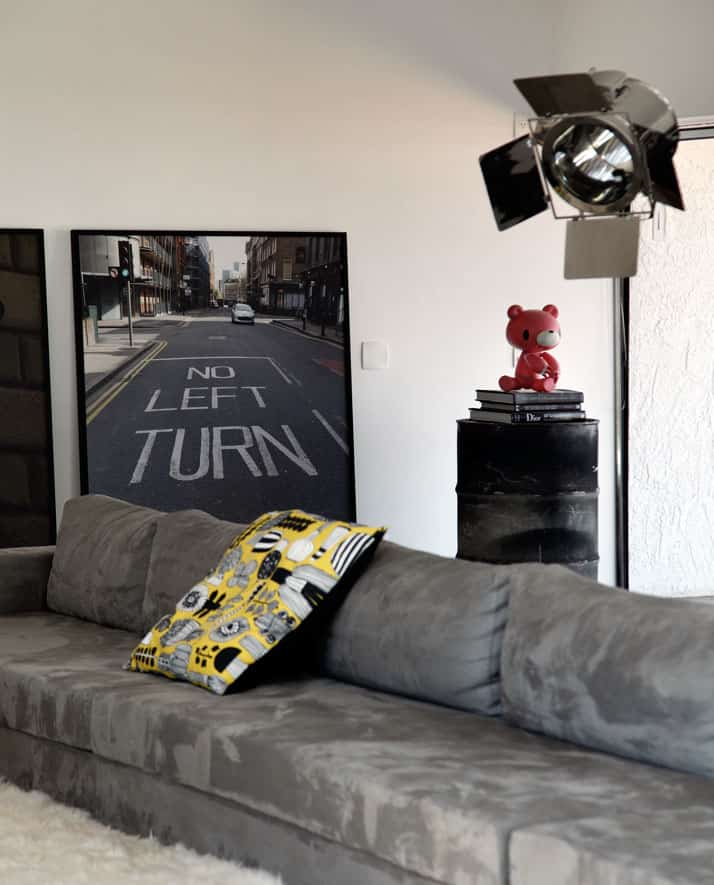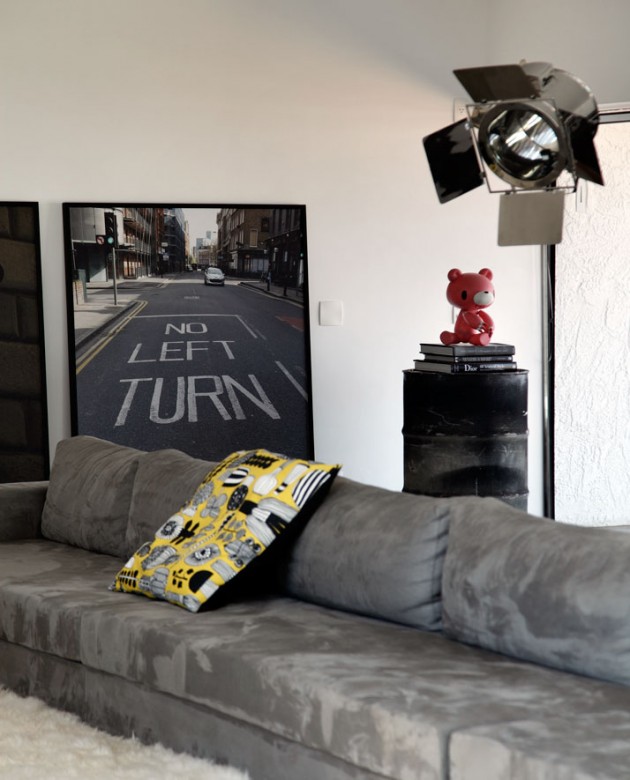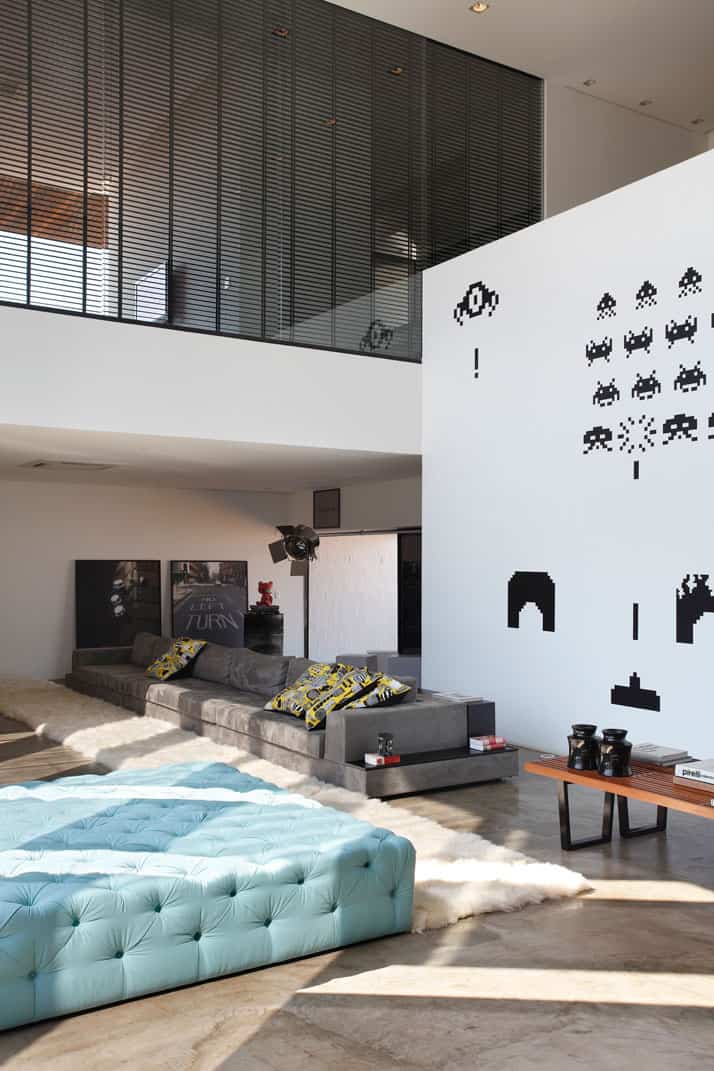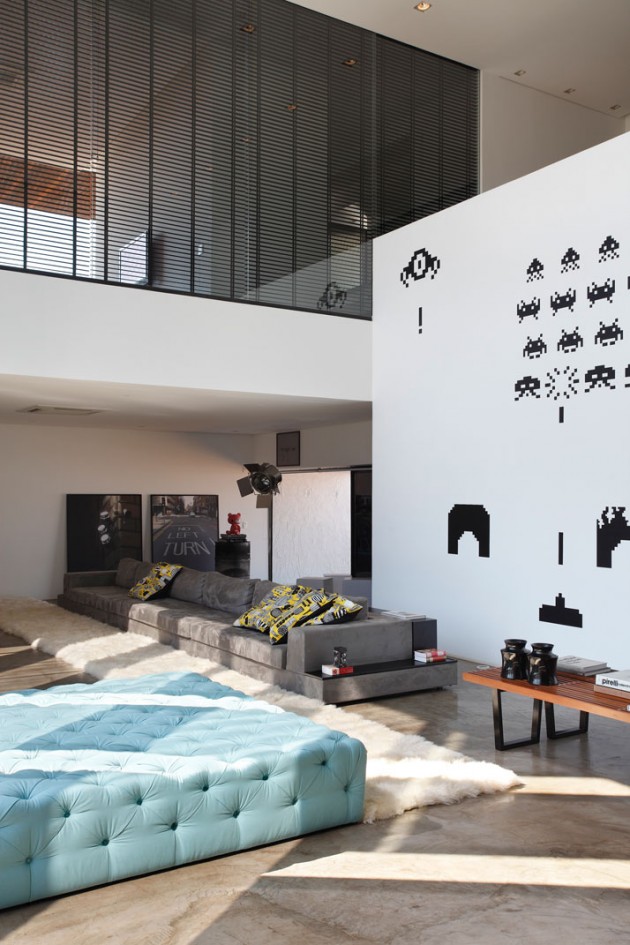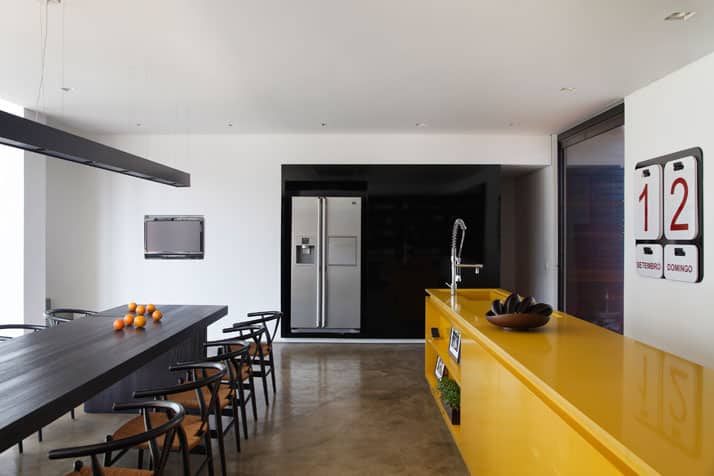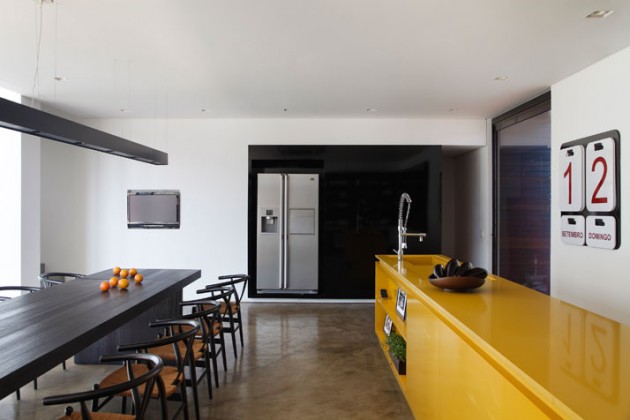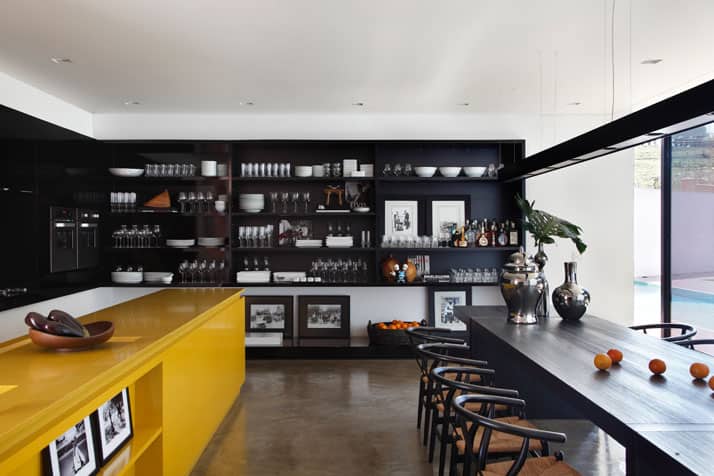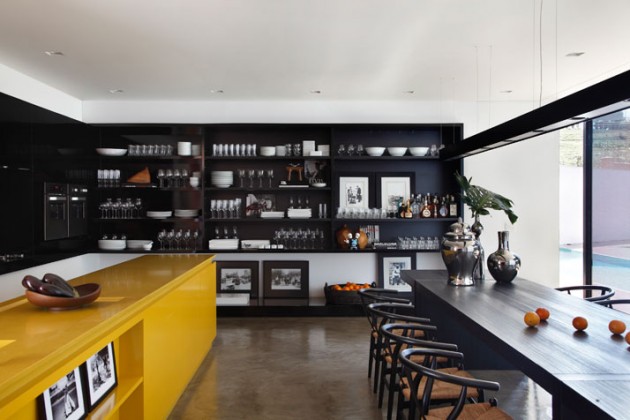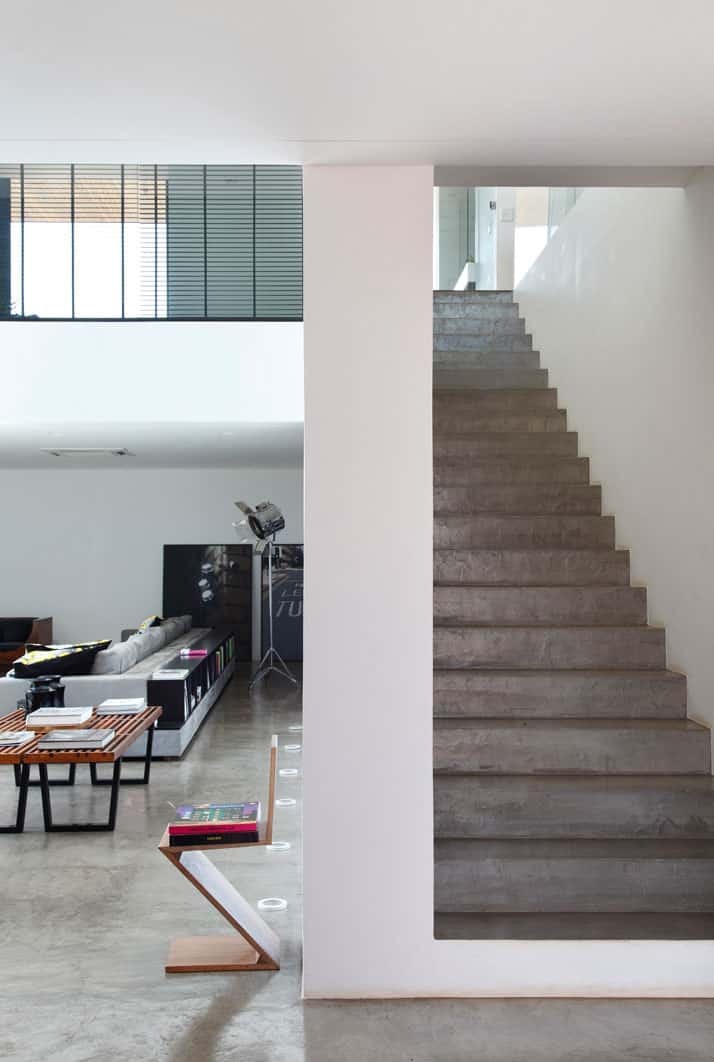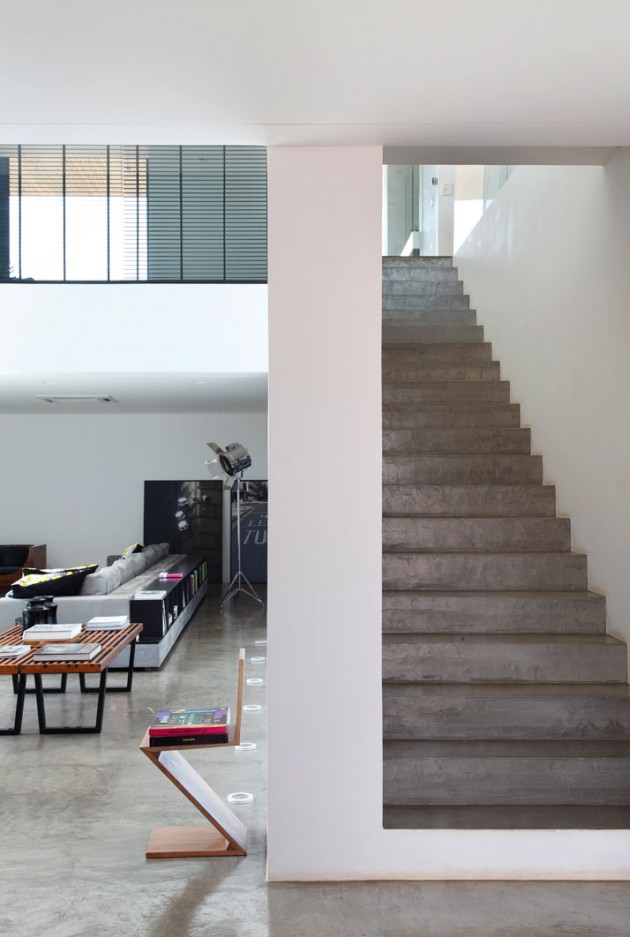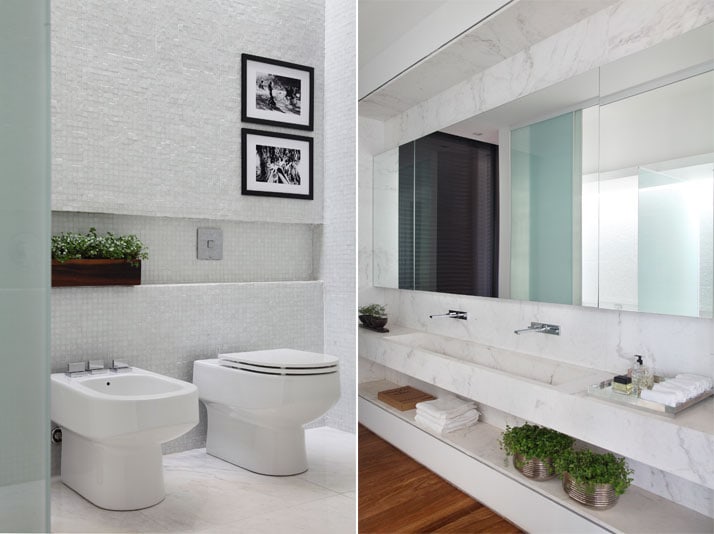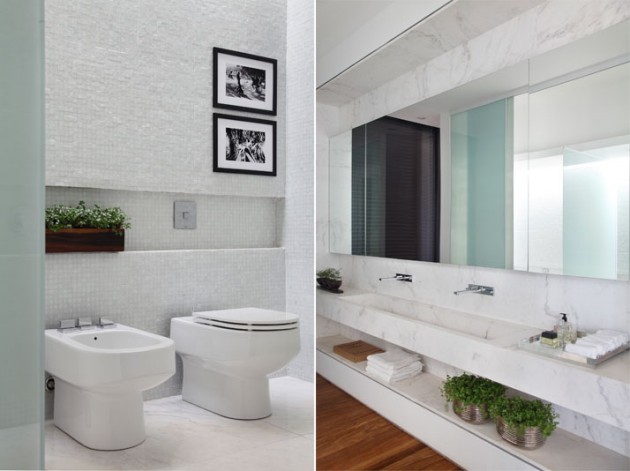 Photos by: Denilson Machado - MCA Estúdio

©