Did you as a child wanted to have a treehouse? While this is only a childhood dream for many, some have achieved that. Houses on the tree are not just for kids. They are admirable and for the growns up, and all of us want in this area to spend at least a couple of hours. Most imaginative solutions of house in the trees, are usually for kids of for entertainment. They consist from connected rooms, terraces, viewing platforms, floors, roofs, windows, stairs, ladders, secret passages and entrances, all what you dreamed of, as a kid. Some of these homes are weekend-homes, but also has those who have decided to make it their permanent place of residence. Either way, they have an interesting perspective and represent dreams for many people.
For a real tree house you have to start right from the tree. If you do not have a sufficiently large tree-you can use wooden columns that you can set them subsequently. This house must be made of natural materials or artificial ones, but choose materials which are not heavy and easy to design and install. The best is with wood to combine glass, rope and nets of rope, a variety of coarse woven cloth, cane and straw, and the general processed wood, such as cork, for example.
The entry of the tree house can be accomplished in several ways. You can use ladder, rope, stairs, ramps, or a combination of several of them. If it is intended for children and then the entry need to be imaginative and unusual. The same applies to the structure of the house. See our collection of 8 Truly Amazing Treehouse Designs That Will Leave You Breathless, and maybe you will get some idea to do similar treehouse in your yard!
Largest Treehouse in the World by Michael Garnier
This is the largest treehouse, made by Michael Garnier, and it is 1,800 square foot treehouse on three floors supported by seven trees.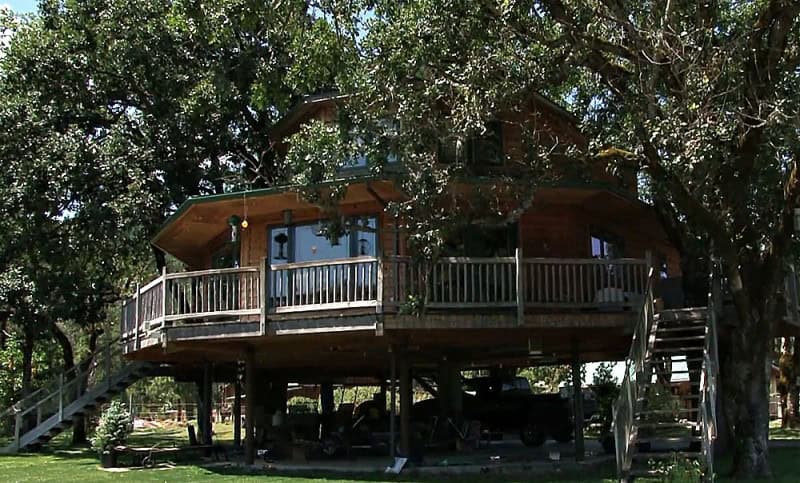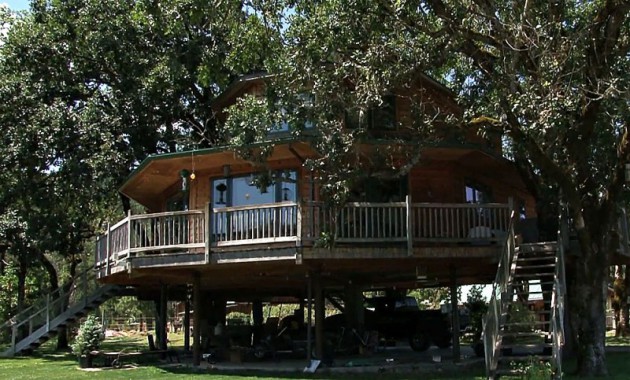 King of the Frogs Treehouse by Baumraum
This treehouse is located in North Rhine-Westphalia, Germany. It is 92 square foot treehouse with almost 100 square foot terrace.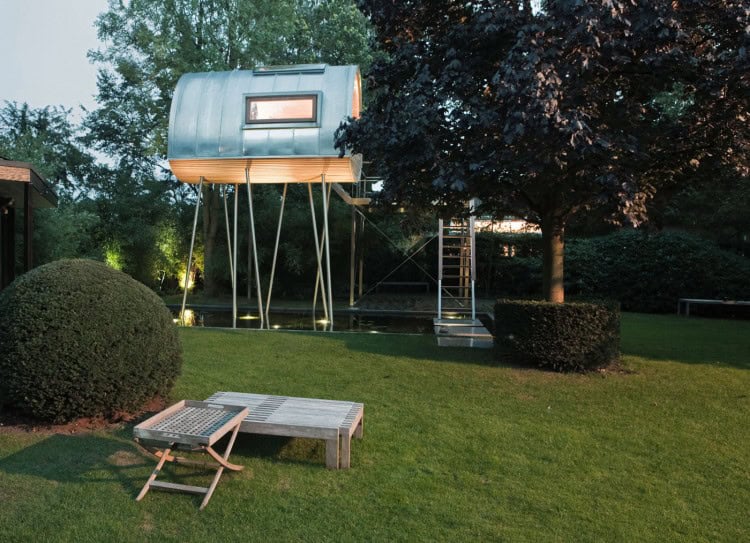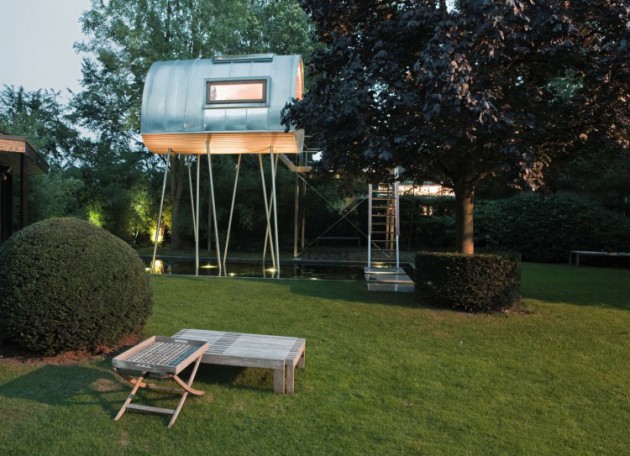 Treehouse Les Cabanes de Marie
Les Cabanes de Marie is one romantic place in Belgium, located in the majestic treetops of the park that surrounds Château de la Rocq.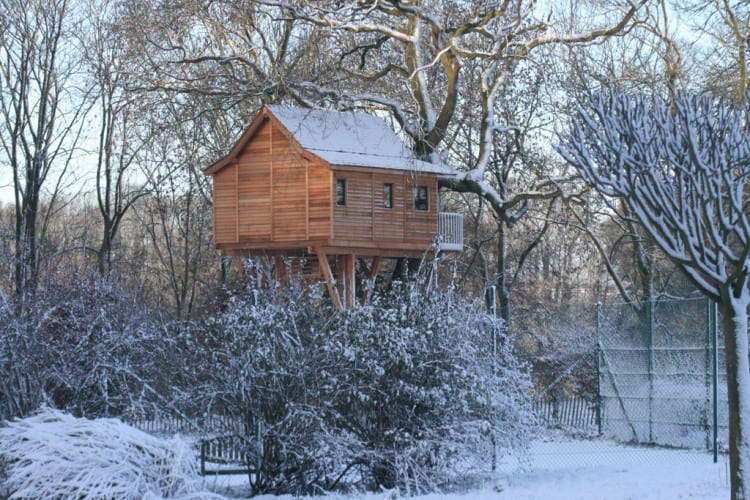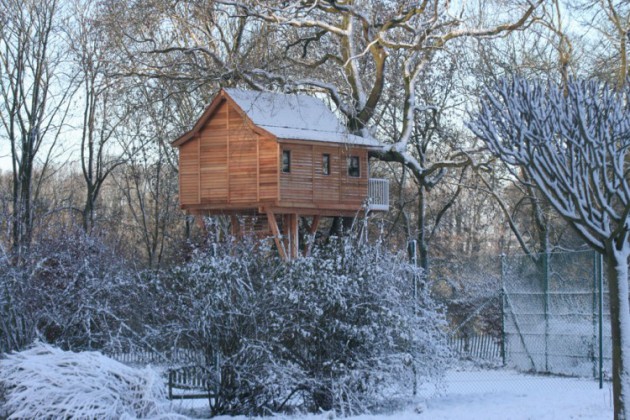 Secret HemLoft Treehouse by Joel Allen
These treehouse is small egg shaped treehouse in the backwoods of Whistler, British Columbia, Canada.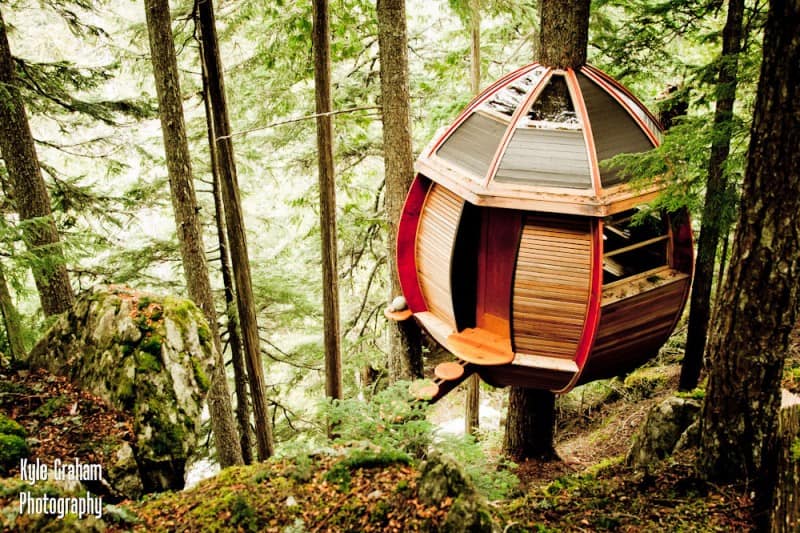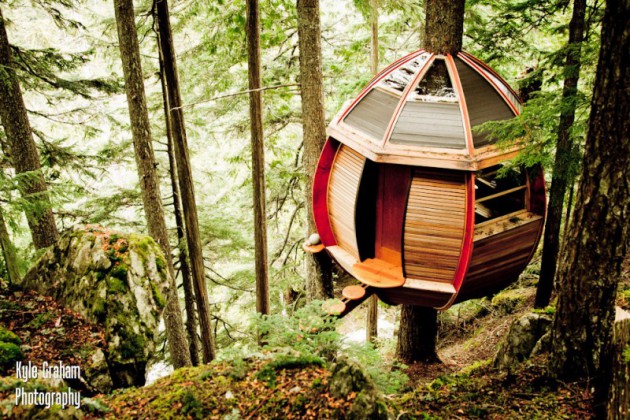 Casa en el Arbol Enraizada by Urbanarbolismo
Casa en el Arbol Enraizada is 2011 project, located in Extremadura, Spain.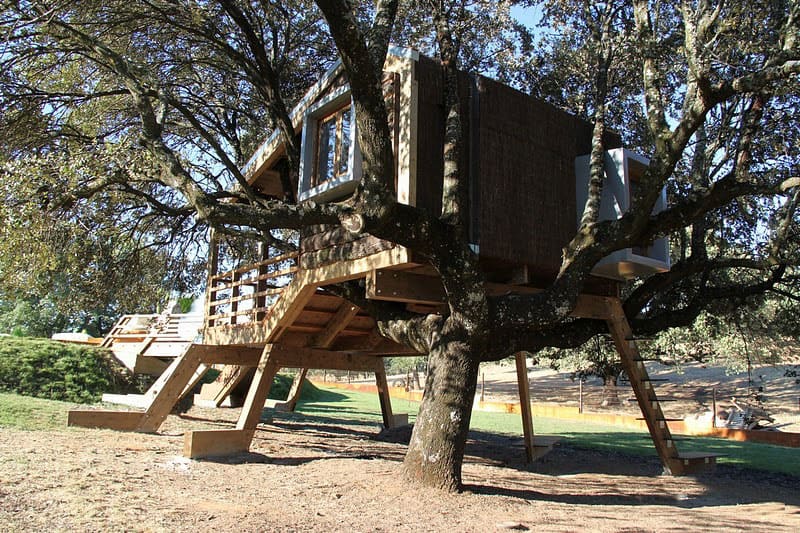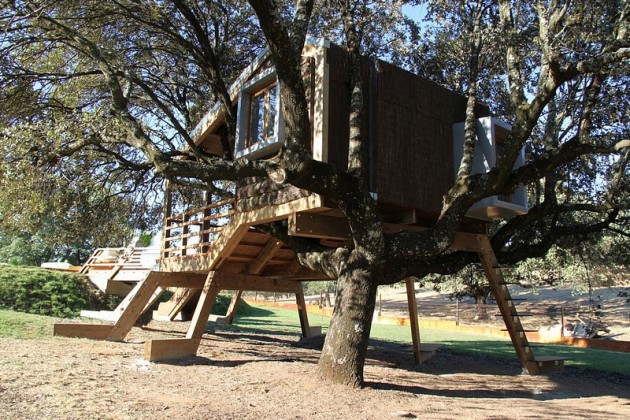 Dragonfly by Rintala Eggertsson Architects
Dragonfly represent a treehouse-hotel which is located in Norrbottens län, Sweden.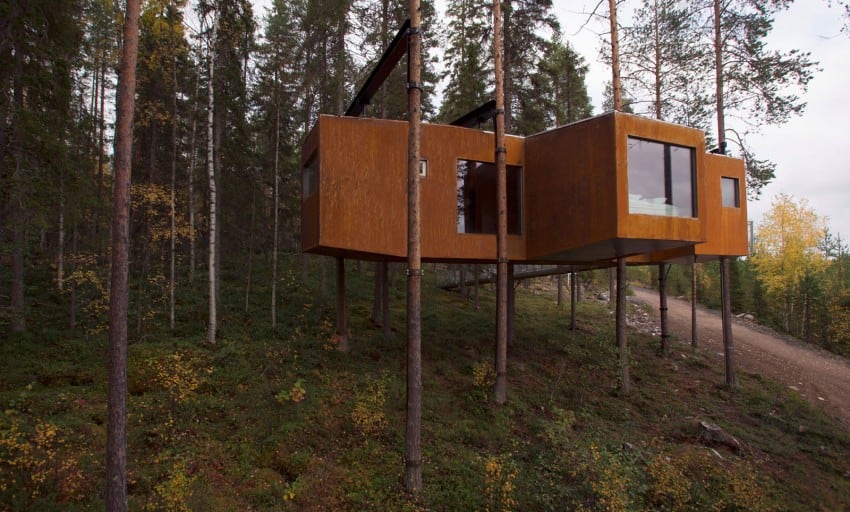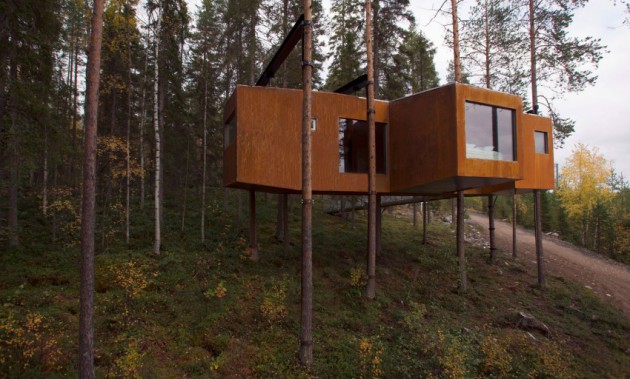 Urban Treehouse
This treehouse is a rent-home located in Berlin, Germany.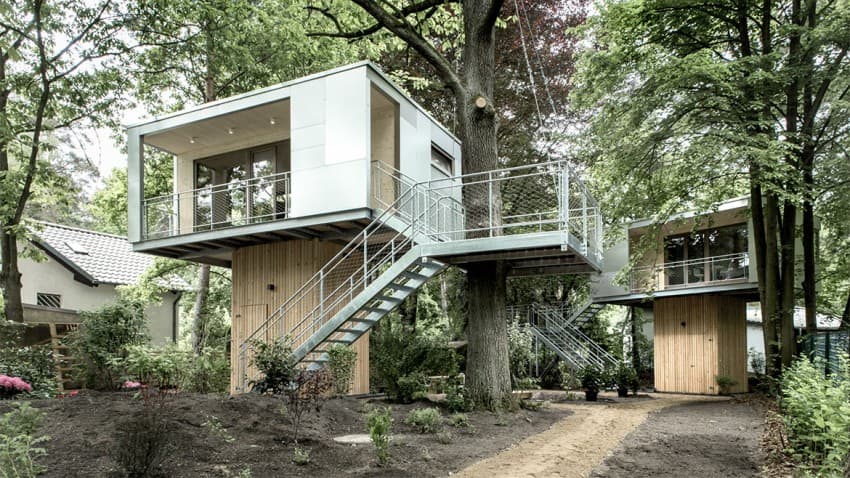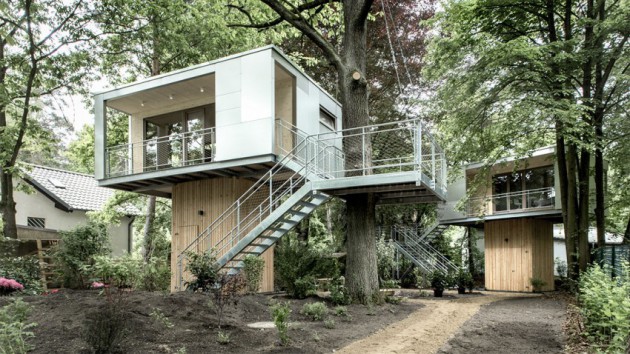 Château Monbazillac Treehouse
Château Monbazillac is a cozy treehouse built into the trees of Nojals-et-Clotte, France.