Part of the charm in having property abroad is being able to spend time indulging in the traditional local culture. Shopping at the town market, meeting people in the community and going home to make a fabulous authentic meal in your rustic kitchen. Right?
So, what happens when your holiday casa is just a little too… modern? It may be clean and contemporary, but it's lacking the soul that the heart of the Spanish home should have. Well, don't worry. A few adjustments can strip away the mass-manufactured feel, and get it back to a classic Mediterranean feel in no time. And if owning a little piece of the Spanish coast is still a dream for you? Why not try some of these tips to bring Spain to you.
Here are the eight things to include in your Spanish Revival kitchen redesign to make it magnífico.
Natural Materials
Much like a traditional English kitchen, the most important aspect of recreating a rustic Mediterranean feel is to incorporate lots of natural materials into your design. Wood, stone and terracotta should be your first choices for cupboards, counters and flooring, paired with white stucco walls. Leave them raw rather than painted to create the rich, earthy feel synonymous with Spanish style.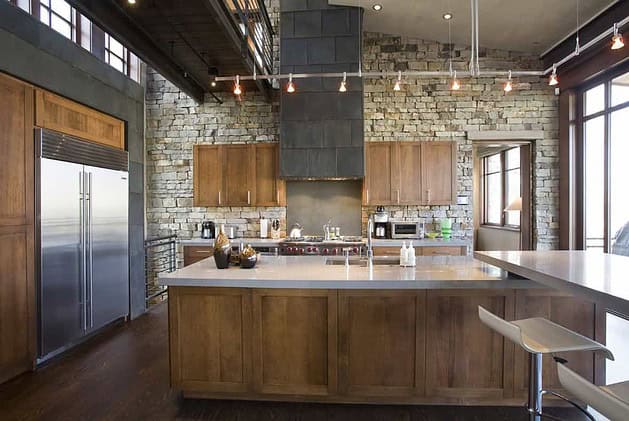 Wood Features
If you already have wood features in your kitchen, make sure to emphasise them. Cupboard doors, flooring and chunky window frames are key to reviving the old-world look, and combine functionality with beauty. If you're worried about the room becoming too dark, balance walnut features with light-coloured walls and countertops, or by painting cupboards a warm white.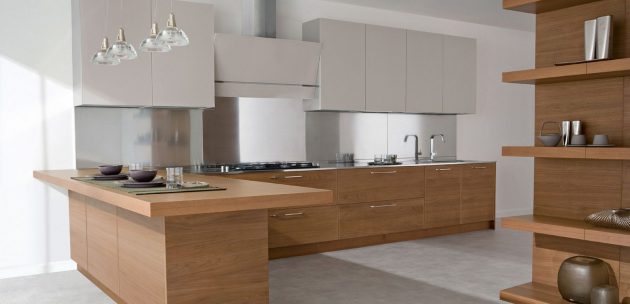 Exposed Beams
Above any other wood feature, ceiling beams are the most essential in taking a modern kitchen back in time. If your home already has beams, unbox them, strip any paint away and treat them to a gentle coating of beeswax polish.
If you're living in a modern property without beams, don't worry. Imitation beams are widely available, and can be ordered in many colours, styles and textures to help you achieve a period look that matches your existing kitchen. Unless you're up close, many designs are indistinguishable from the real thing – we won't tell if you won't!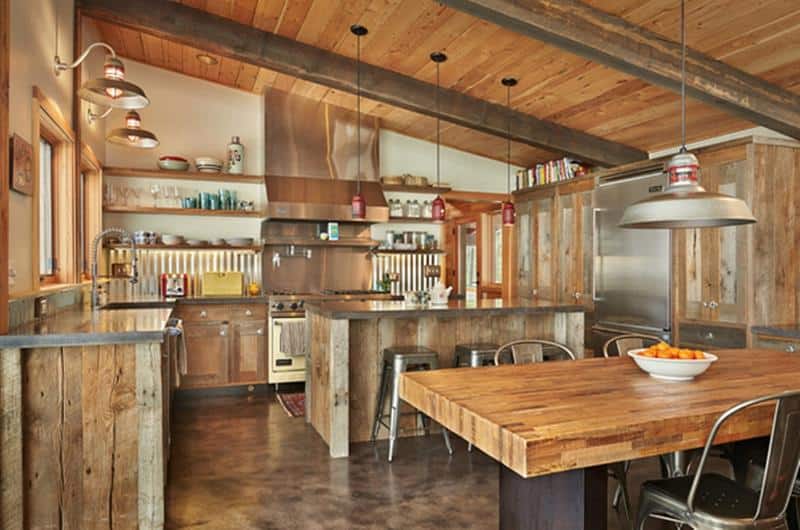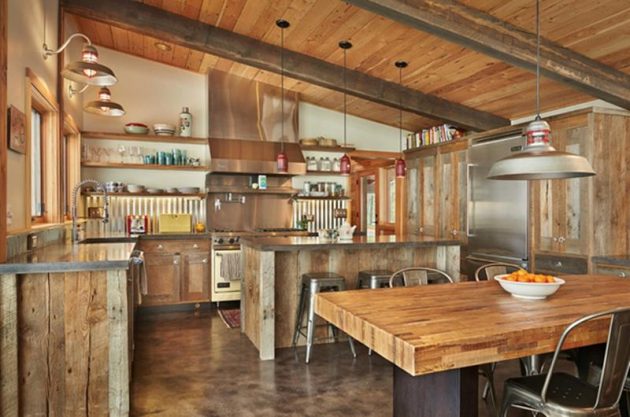 Painted Tiles
Ornately patterned tiles provide a splash of colour in a classic Spanish kitchen and are perfect for making your kitchen truly unique. Traditionally used as flooring, a more modern trend is seeing painted tiles installed as eye-catching counter tops and bohemian backsplashes. There are no rules when it comes to picking your tiles. Choose between geometric patterns and organic motifs; sticking to one style and colour scheme or mixing between as many as you like.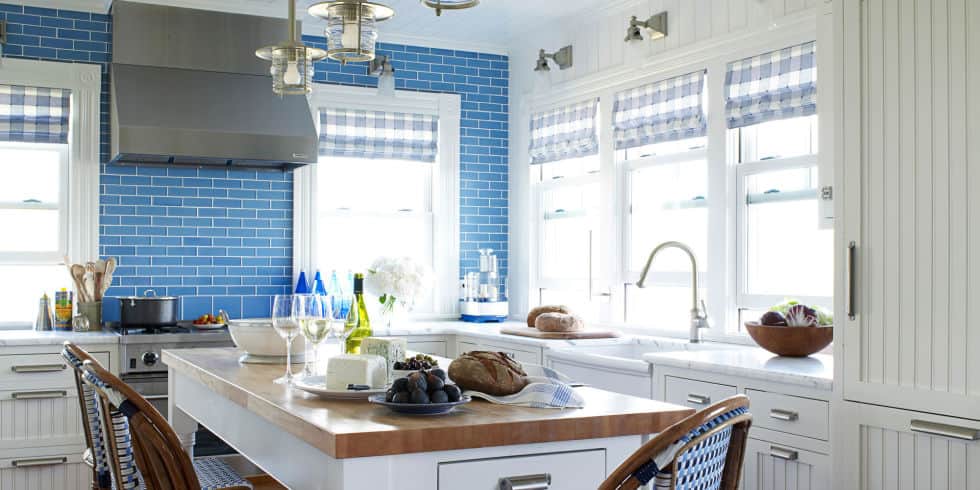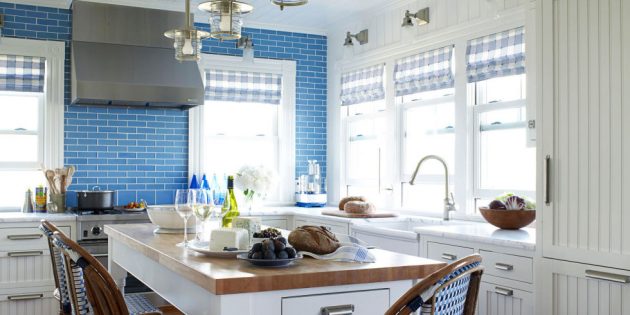 Architectural Curves
Archways, window casings and alcoves are staples in traditional Spanish design, so if your kitchen hosts any of these make sure they draw the eye. If you don't have any design quirks to work with, speak with a firm that specialises in kitchen renovations in Spain to see if they can incorporate a flared hood or interior arch into their layout.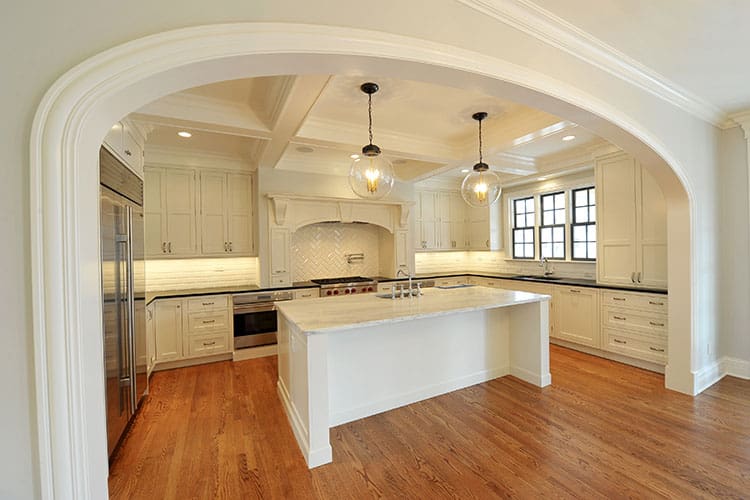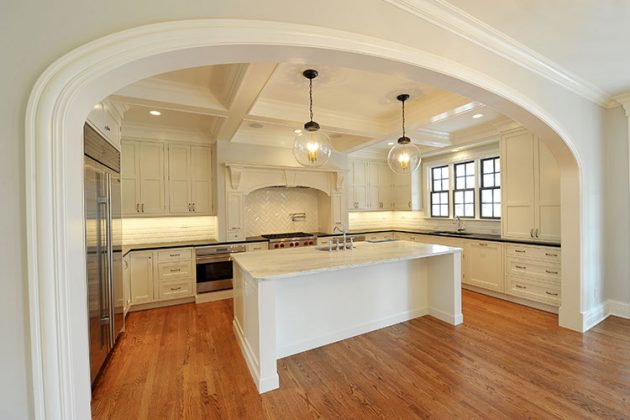 Wrought Iron
Replace any silver-coloured hardware and wall fixtures with wrought iron counterparts, as simple or decorative as you like. These small details will make a surprising difference in transforming the room, so be as thorough as you can. If your kitchen is too small to handle the rugged bulk of wrought iron, mix in matte black steel to create the same effect with a smoother finish.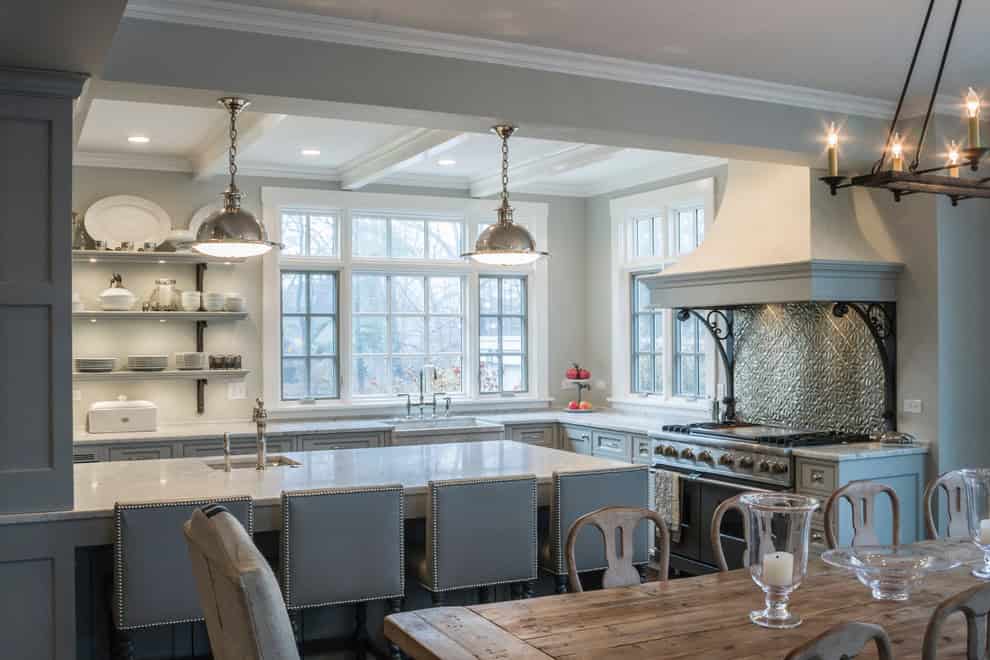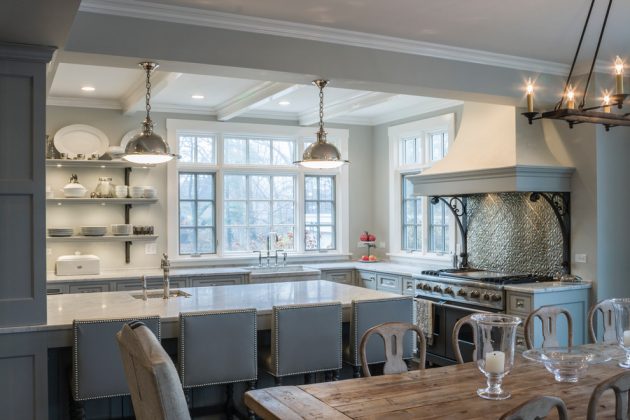 Sturdy kitchenware
Make sure to do your kitchen justice and invest in some high-quality cookware. Of course, Pyrex and stainless steel is still the best way to cook many dishes, but authentic cuisine has to come from a terracotta tagine, or a cast iron paella pan. Once you've had your fill, clean the dishes up and use them as display pieces.
Decorations
It's true that Spanish homes lean towards a pared-down kind of beauty, but that doesn't mean you should avoid accessorising your room – just remember to keep it warm and natural. Terracotta pots housing cacti and succulents are perfect for bringing the outdoors inside, and decorative plates and ceramics can be used to bring colour to the walls. Fruit bowls, candles and wall tapestries are all you need for finishing touches, and you're ready to go.
This article was written by Dakota Murphey.