Do you dream about sitting out in the garden on a hot summer's day and basking in the sun and how awesome your backyard looks? Do you wish that your garden looked anything like your daydreams?
If not, then it is high time that you transformed your outdoor space into the haven that you want it to be. From minor changes to colossal alterations, we have listed eight excellent ideas on how to transform your garden for summer time.
Pond
For those that dream of a peaceful garden where they can come and chill out, a pond is a must-have to take you to your happy place. The tranquillity of sitting by the pond, watching the fishes, is something that all homeowners deserve to have in their garden – this is definitely one of our favourite Middle-Eastern influences.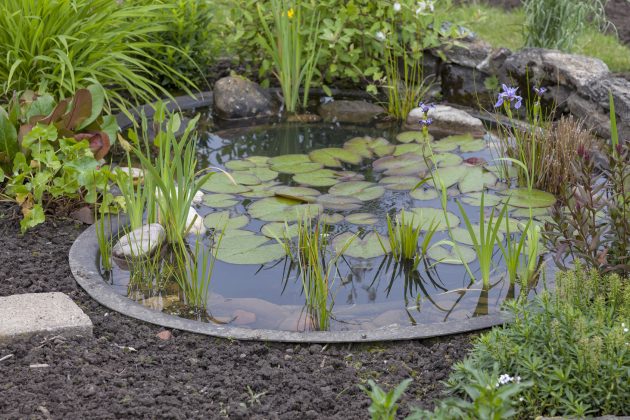 Play Area
Any garden that is home to a family with young children should incorporate a play area where the little ones can go crazy. Swings, seesaws, sand pits – the lot! Do not spare any expense when it comes to your children. Treasure these moments, as children will not stay small for long, by dedicating at least part of your garden, bringing your outdoor area to life.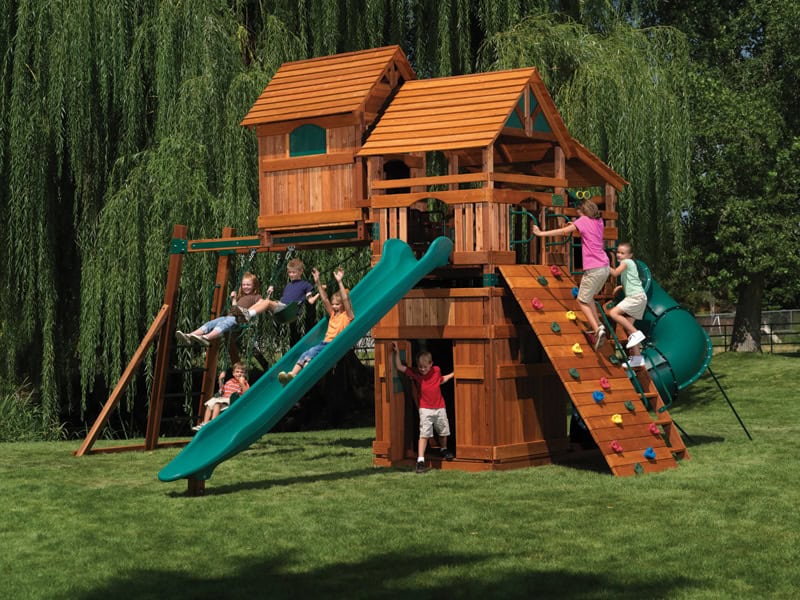 Solar Lights
To achieve a modern feel to your garden, solar lights are a brilliant, yet inexpensive, feature that looks amazing during the evening. Place the lights along the garden path, or wherever you see fit and allow to charge during the day in order experience the full benefit when the sun goes down. These lights will provide a romantic setting for you and a loved one on a warm summer's night.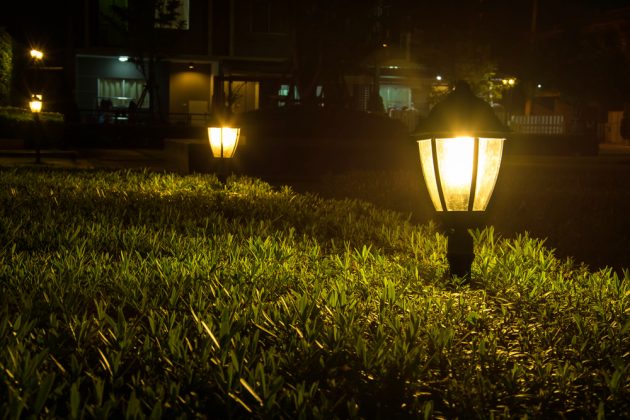 Artificial Grass
Have you grown tired of mowing the lawn every weekend? If so, then it might be time for you to make the switch to artificial grass. There are many different variations of synthetic turf available, some of which you can see if you go to this site. Touching on the earlier point of installing a children's play area, the fake grass will provide a cushioned all-weather surface that is suitable for rough play.
Modern Furniture
Modern garden furniture does not look too dissimilar from the sofas and chairs that you can expect to buy for your living room. For the ultimate outdoor dining experience, invest in fine furniture that you can place on the patio or deck where you can enjoy great craic with family and friends long after the sun goes down.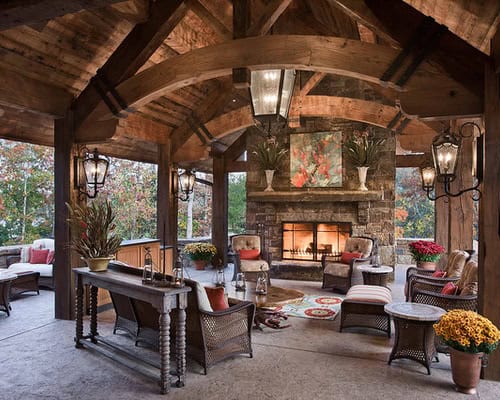 Fountains
Adding a water feature to your garden can really add a touch of class to your living space. For this, you can go either big or small, depending on the space that you have available, making for a splendid decoration. Fountains can be found to accommodate all budgets, available in wide variety of designs that will be sure to make for an elegant addition.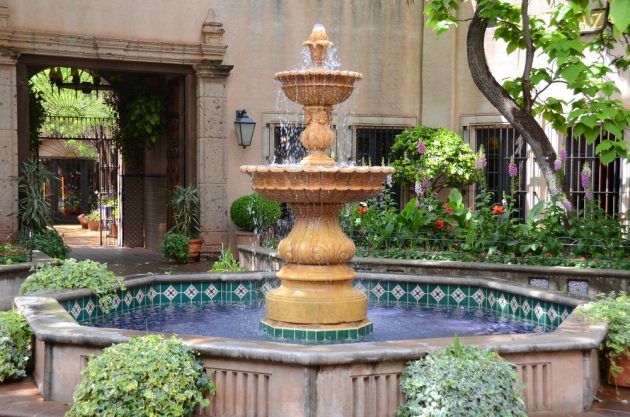 Decking
Garden decking has long been utilised by homeowners to expand their living space, bridging the gap between inside and out. When used correctly, this can truly be the best part of the house where hosts and guests congregate for social gatherings where they can look out onto the garden. Decking can also be installed on the opposite side of the garden to the house, making for a stylish and secluded spot to unwind.
Fire Pits
For gardens that are large enough to accommodate them, a fire pit can make for the ultimate feature for any household. A fire pit can be used either as a purely aesthetic feature or to provide a natural source of heat when the weather cools down, making for an excellent garden centrepiece.