Bye, bye floral wallpaper and boxed lighting—hello cherry wood flooring and an obsession with brushed nickel. The millennials unique sense of style and taste is making an impact on the housing market. Latest figures show that a staggering 72 per cent identify owning a property as their top priority above getting married or having children.
When it comes to what they want in their home, for millennials, it's all about blending the modern with the old. Think mid-century charm, against contemporary stainless-steel simplicity. Moreover, this is the digital generation so smart technology is a non-negotiable in the home—whether it's motion sensor lighting or smart security features—millennials are willing to pay more to have it.
So, if you want to sell your home quickly, there's a good chance you'll have to deal with prospective millennials buyers. To get their attention, here are seven property features every millennial wants in their dream home.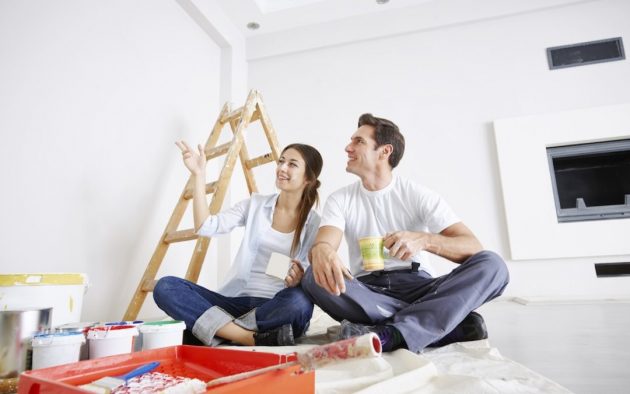 #1 Open-floor plan
Millennials lover open floor plans as they want to combine family living with leisure and entertainment. And, when it comes to the flooring, only natural materials like wood or stone will do. So, for instance, you have parquet flooring (which you might think is a pain to look after) don't get rid of it— for millennials, it's a highly sought-after feature that will add value to your home.
#2 The Kitchen
This is where old and new can really coalesce happily together. Must haves include: a farmhouse size sink, a six-ring cooker and wooden or stone countertops. At same time, it needs to be sleek and clutter-free so, appliances are carefully hidden away. But as this is the generation of 'ying-yang' style, a rogue splash of colour is very much welcome—something like a bright red oven door or a couple of yellow pans on the stove.
#3 A Media room
Once upon a time, the kitchen was considered the heart of every home. Well, not anymore— modern relaxation is centred around a 'Netflix and chill' culture making the media room the homes new beating heart. And, if you don't have the space, it's okay—you can easily double it up as your living room making it win-win.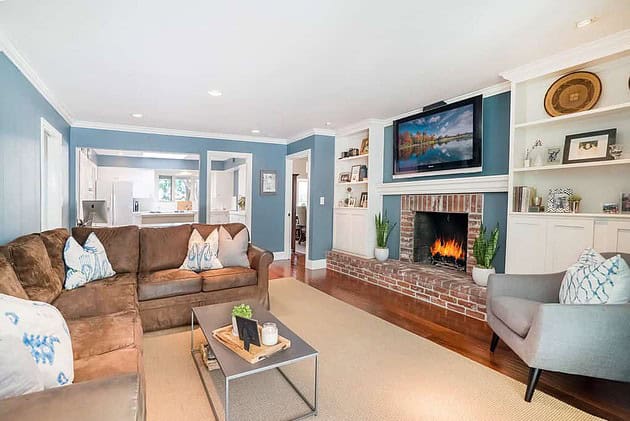 #4 Kids playroom
It doesn't matter how big or small your home is, a separate space to keep the kids entertained is a big winner with parents. You can make the space as simple or as complicated as you like.
Here are some ideas—have plenty of empty floor space, storage space for toys and crafts, a desk, a blackboard painted across one wall, a comfy matt or beanbags to sit on. And, if you want to be flash why not build a playhouse even a small climbing wall.
#5 Basement Conversion
Let's face it house extension and loft conversions have been done already. So, what's next on the home improvement agenda—basement conversions. Also, if you don't have space to extend above ground level, this is a great way to increase space in your home. In a recent study, 41% of millennials said they wanted a finished basement in their home.
#6 Natural colour shades
Millennials are inspired by elegant simplicity but are also environmentally conscious and enjoy the great outdoors and this is reflected in their colour pallet. Preferred colour shades are feminine, subtle and earthy. For instance, soft greens, browns and blues for living spaces. In the kitchen it's pastel peach tiles rather than the common monochrome white. But, it's not all straight lines, millennials like to mix and match, so accent walls are popular again usually painted in a strong colour like burnt red or pumpkin orange.
#7 Smart Technology
Millennials love gadgets so when it comes to their homes, they're more willing than to spend their money on the latest innovations. This includes everything from home hubs, speakers, lighting to security. They also adore upgrades. But, however much they value convenience and instant communication millennials are equally passionate about the environment and sustainability. In fact, research shows millennials desire both a smart home system alongside solar panels and energy storage.
Need help selling your property?
If you're struggling to sell your property or you just don't have the time or money to renovate it, don't worry. Why not contact the friendly customer agents at House Buy Fast to discuss alternative options? They can manage all the paperwork on your behalf, so you don't need to do a thing. To find out more go here—https://housebuyfast.co.uk/