Trends in architecture might not shift as quickly as they do in fashion, but change still happens. Knowing what to expect can help homeowners, real estate investors, and designers stay on trend and avoid creating spaces that will look outdated soon. In general, architecture is continuing to shift away from cookie-cutter McMansions and focus more on unique designs, but what will this actually look like? According to architectural analysts, we can expect to see these trends appear in the next couple years.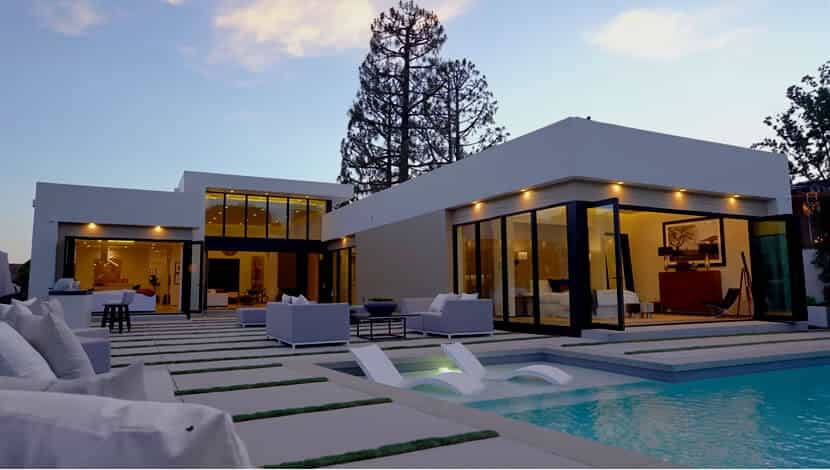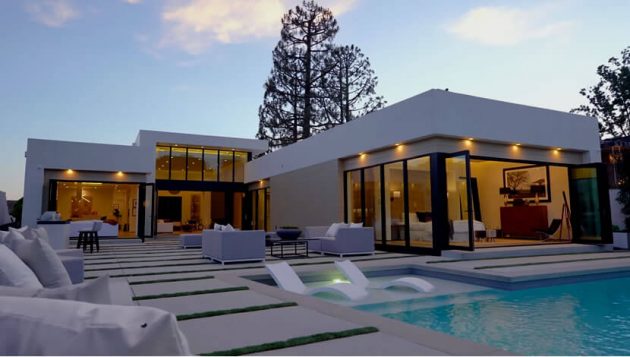 Partitioned Living Spaces
In the past 10 years or so, there has been an explosion of interest in open floor plan housing. Modern buyers typically want a large main room for eating, cooking, entertaining, and more. However, many people are starting to realize how challenging it can be decorating and carrying out multiple functions in a single, massive rectangular room. Architects are starting to lean towards designs that help to segment living spaces into smaller, more manageable areas without giving up openness altogether. This is leading to designs like sunken living rooms, built in shelving, floating staircases, and central fireplaces that give small visual breaks to partition off spaces.
Increased Green Spaces
This is a trend that is showing up in both residential and commercial architecture. More and more people are interested in bringing the outside indoors, and thanks to the downward trend in natural gas historical prices, it is easier to keep outdoor spaces warm in winter. Expect to see more spaces with dual indoor/outdoor uses thanks to the addition of sliding doors and removable canopies. Instead of being a separate area that is left to the landscapers, architects are starting to get involved with green spaces, designing play areas and patios that flow well with the rest of the building.
Smaller Homes
Though most people are not hopping on the "tiny house" trend of living in miniscule trailers, the size of homes is shrinking. Architecture is rising to meet this demand in multiple ways. In addition to creating smaller floor plans, designers are now starting to work on ways to make small space living easier. Things like built-in storage and furniture are on the rise. A particularly notable trend linked to smaller homes seems to be the removal of spaces like formal dining rooms and parlors that are no longer used in modern life. Instead, people are leaning towards banquettes and other space-saving designs.
Farmhouse Design
The industrial trend with all its concrete flooring and exposed ductwork is finally on its way out. The new favorite in architecture style seems to be modern farmhouse, a warmer look that still brings plenty of practicality and coziness to a home. This style of architecture involves charming details like exposed rafters, extra large barn doors, open shelves, exposed brick, and wood paneling. It is growing in popularity because it is such an impactful yet versatile look. Once the architectural features are in place, it is easy to decorate with glam, traditional, girly, minimalist, or masculine styles.
Accessible Designs
With a massive aging population, architectural designs are starting to take into account accessibility. These designs speak to a growing desire to age in place instead of moving to a facility as one gets older. People interested in these designs can look for homes that emphasize, wide open, even flooring and a lack of stairs. Architects are also beginning to incorporate features like multi-height counters and push-touch doors that make it easier for mobility-challenged individuals to use their home.
Sustainable Designs
Amid growing concerns about the state of the environment, architecture is moving to highlight sustainability of new designs. There are several different ways that we can expect to see this trend express itself. The simplest options tend to be homes built with extra insulation and energy-rated appliances to make them more energy efficient. However, many architects are moving beyond that to consider the very materials used to create homes. Recycled glass countertops, bamboo flooring, and other sustainably produced materials are becoming more and more popular.
Hidden Technology
There are all sorts of technological innovations that make things easier for homeowners, and most architects are racing to include electronics in their designs. So-called "smart homes" that let homeowners fine tune things like heating, lighting, and appliances are becoming more and more common. However, it is interesting to note that most people do not want to show off these innovations front and center. Instead, architects are finding that more clients are interested in hiding these features with things like built-in speakers or cabinet doors that cover dishwashers and stoves. This creates a home that is convenient and high-tech while looking as minimalist as possible.
As we move into the next decade, we can expect to see a lot of change in residential, commercial, and public architecture designs. Which trend are you looking forward to the most?