One little but meaningful things you can do for your child is give them a bedroom makeover. Luckily, you don't have to break the bank to create an appealing room. If you want to surprise your child, but you're operating on a tight budget, here are some DIY kids' room makeover tips and designs to try.
Unique Furniture
Children love colorful items, and you can quickly transform old furniture into unique pieces with a mix of colors. Use adhesive paints to renew old pieces and create art based on your child's favorite patterns. The best thing about sticky paint is that it dries fast, and you do not need any expertise to apply it. However, it's important to take your time to learn and gain know-how about spray-adhesive for your projects before getting started.
Wall Artistry
You can inspire your kids to become artists by using the walls of their own room. Rather than buying wallpaper, consider showcasing your creativity using your child's favorite colors and characters. Go bold with colors and patterns to create a welcoming environment. This will also trigger your kid's imagination, and you can let them to change their artwork whenever they like.
Creative Storage Crates
You can come up with creative storage spaces for toys, stuffed animals, and other play items. This will not only help them keep a tidy room but also adds a sense of style.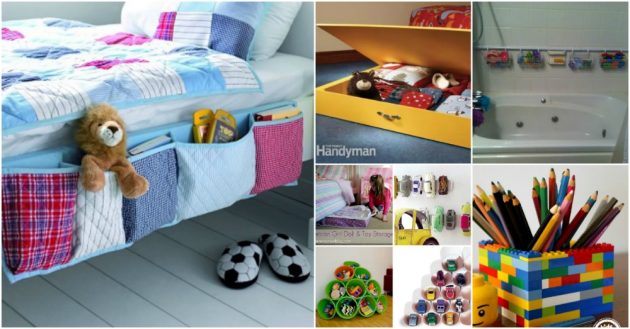 Pallet Bed
If you would like to improve your child's room, why not start with where they sleep? You can't go wrong with a pallet bed. Not only is it unique, it also makes a bold statement and brings a vintage and creative vibe to your child's bedroom. Even better, you can design it to become a folding bed that can act as a bed during sleep and a sofa for relaxing during the day. The beds are simple, super comfortable, and affordable. You can also add some toy shelves on the sides to save space.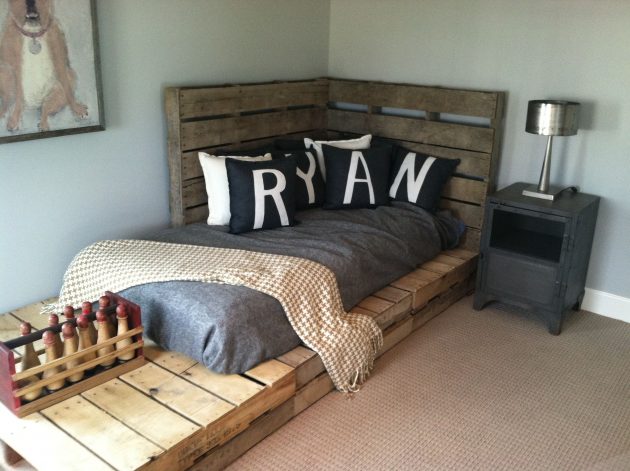 Butterflies on the Wall
Children are full of imagination, and simple art such as butterflies can make a huge difference. Feel free to mix patterns until you come up with a playful and fascinating environment. Try to match butterfly prints with the bedding and other decors. It is recommendable that you stick to one color pattern rather than creating visually busy walls.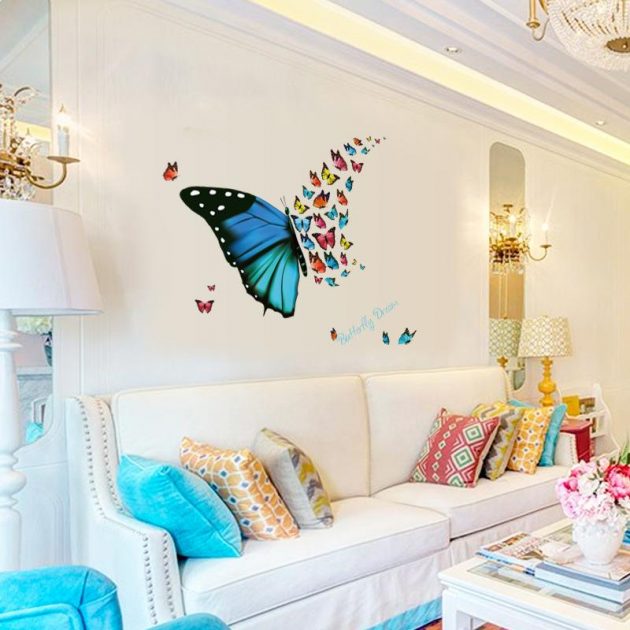 Skaters for Art
If your child loves skating, you can incorporate their hobby in their room creatively as artwork. Put skateboards above the bed's headboard to add a sense of fun and pattern. Boys especially will love such a wild idea, and it will encourage them to keep practicing. You can also use skateboards as shelves for photos and artwork.
Go Vintage
This is a perfect idea for a girl's room. Adding a vintage touch creates a unique and playful style and gives you room for flexibility. Paint the walls and furniture black and white. Then add accent furniture, fluffy rugs, and side tables. You may also incorporate floor pillows and animal cushions to create a playful atmosphere. You can find all these items either in the garage, or from second-hand stores for a few bucks.
Kids are very easy to please, and a little gesture such as room makeover goes a long way in showing how much you care. You don't have to save for months to afford this and there are limitless DIY ideas on the internet. Check out ideas from Pinterest and other reputable pages for affordable and straightforward child's room décor ideas.